Red Dead Redemption 2 - The Spines of America
How to complete The Spines of America in Red Dead Redemption 2.
The Spines of America is a mission from Red Dead Redemption 2's second chapter.
For more help, our Red Dead Redemption 2 walkthrough explains how to complete the game's many story missions.
The Spines of America
The Spines of America objectives:
Loot everything from Carmody Dell
Don't get spotted
Deliver the wagon to Emerald Ranch within 1 minute 10 seconds
You can start this mission by talking to Hosea at Emerald Ranch. For us, it unlocked after completing The First Shall Be The Last, and we assume you need to finish Exit Pursued By a Bruised Ego.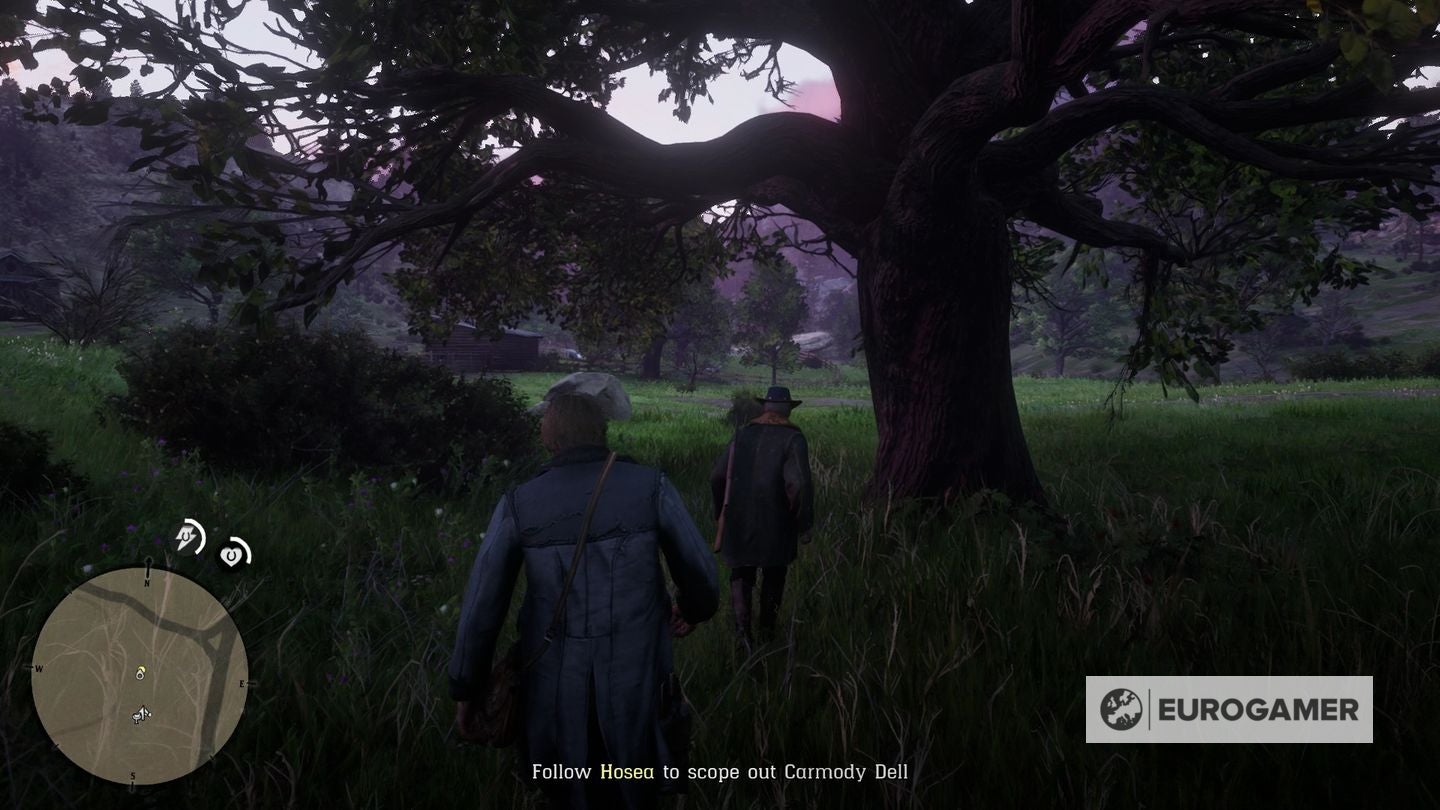 Ride with Hosea to the destination on the map, hitch your horse and go to the rock. Use your binoculars when instructed (if you forget, then open your inventory with L1 / left bumber, then R1 / right bumper to find it).
You have a choice of night or day - we chose night. Doing so has you sneak into the house. Go through the back, and as long as you stay sneaking and purposely don't talk or interrupt those sleeping, you'll get on fine.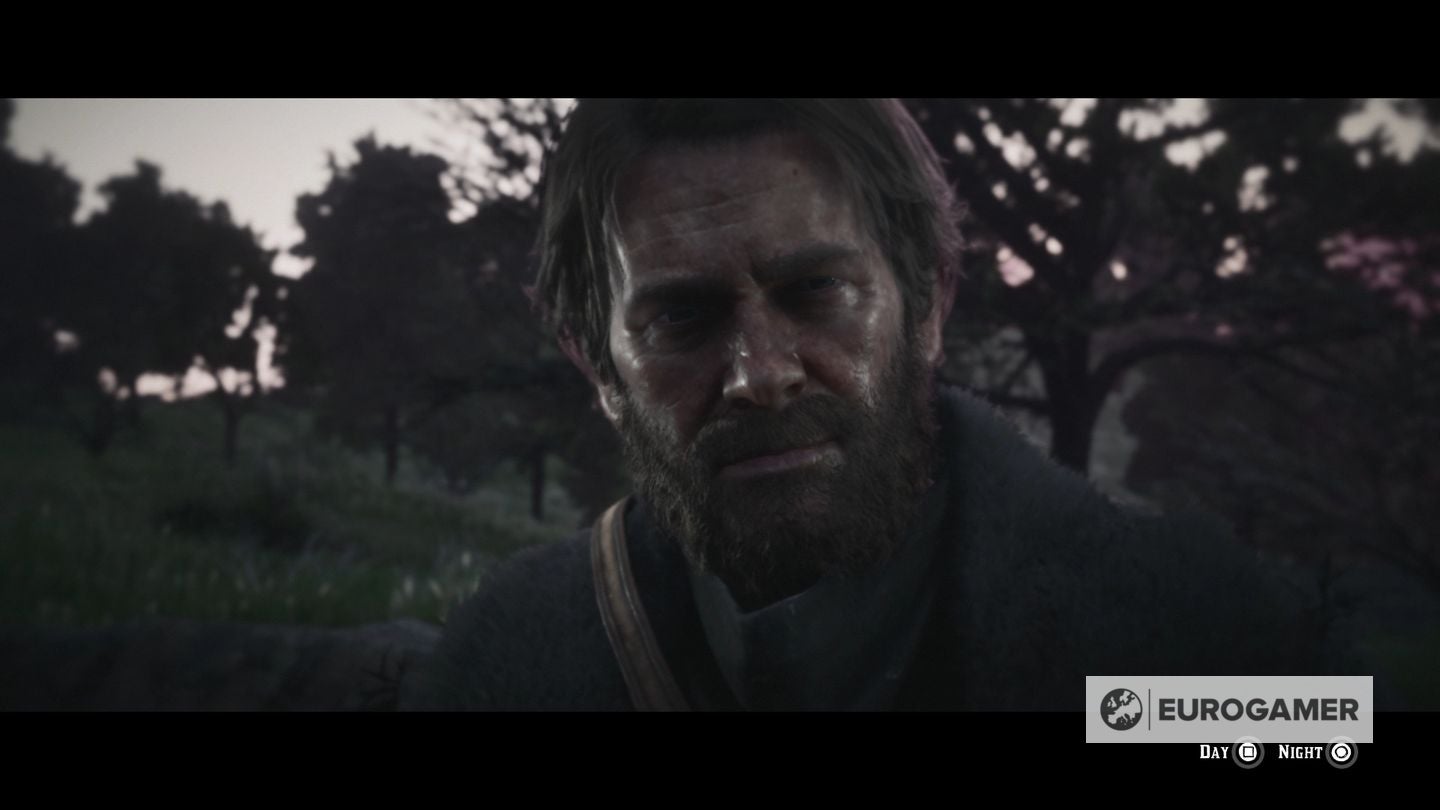 You need to rob $45 of goods in the house. The key searching points are:
All the drawers in downstairs bedroom
The chest by the front door
The wardrobe and all the drawers below it in the upstairs bedroom
The chest at the foot of the bed upstairs (the context sensitive buttons might zero in on the person sleeping than the chest - if that's the case, walk around a bit and move the camera until it changes)
---
The PC version has seen several new additions, including a photo mode, Landmarks of Riches Treasure Map, The Elemental Trail Treasure Map and the End of the Earth mission. If you're looking for more help in general, our Red Dead Redemption 2 mission list walkthrough can help provide pointers with the story. If you're looking for things to find, there are Killer Clue Piece locations, High Stakes Treasure Map locations, Jack Hall Gang Treasure Map locations, Red Dead Redemption 2 Le Tresor Des Morts and the Poisonous Trail Treasure Map locations too. Our in-depth systems explainers includes hunting perfect pelts, hides and skins as well as all Legendary Animal locations and Legendary Fish locations, or all Gunslinger locations, too. Finally, here's a list of Red Dead Redemption 2 cheat codes .
---
Once you have enough, leave out of either front or back door and meet with Hosea. Now take the stagecoach back to Seamus to call it a job done.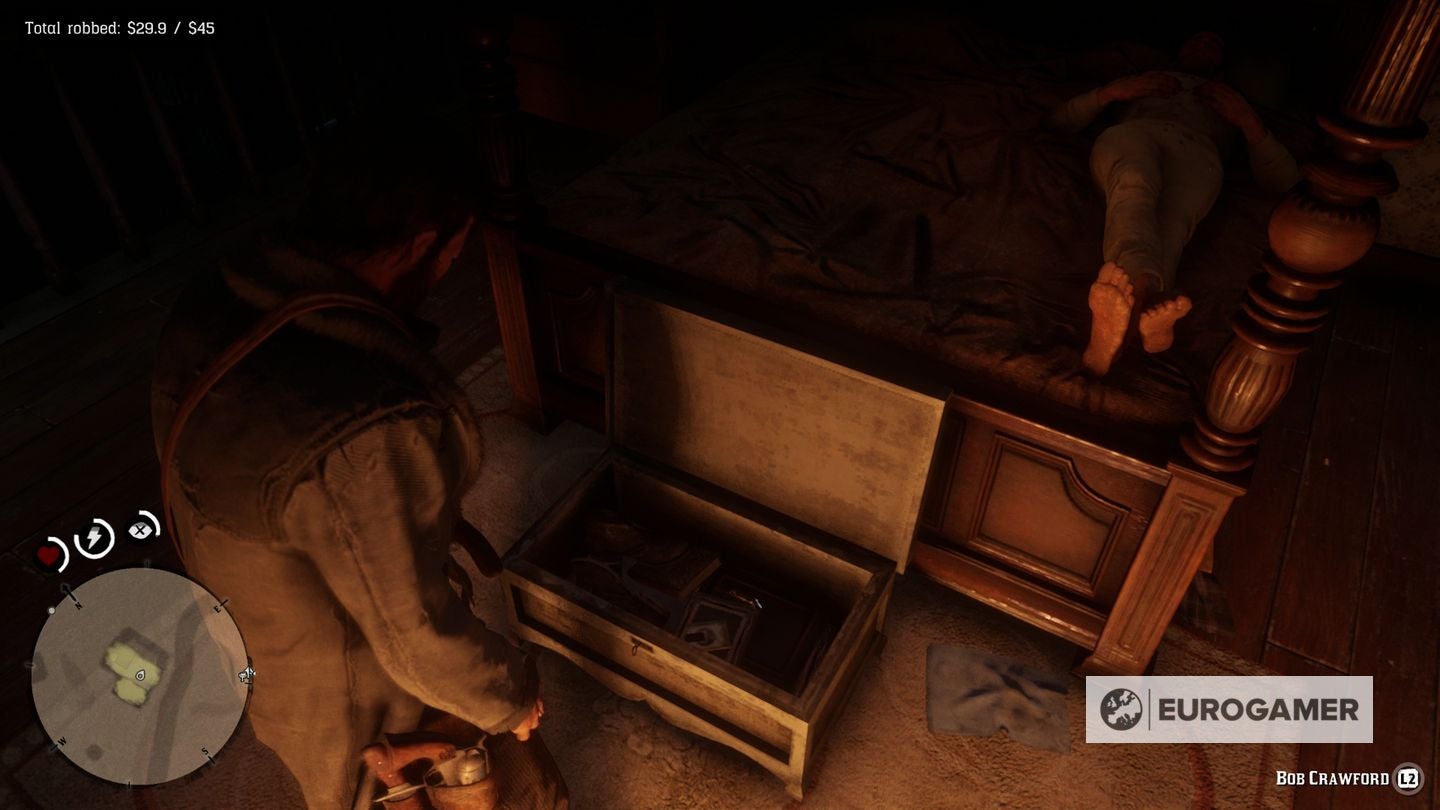 If you want, use the offer to return to camp as a useful fast travel opportunity for your next story mission.