Red Dead Redemption 2 - Blessed Are The Meek?
How to complete Blessed Are The Meek? in Red Dead Redemption 2.
Blessed Are The Meek? is a mission from Red Dead Redemption 2's second chapter.
For more help, our Red Dead Redemption 2 walkthrough explains how to complete the game's many story missions.
Blessed Are The Meek?
Blessed Are The Meek? objectives:
While escaping, kill all mounted Lawman within 55 seconds
Get 15 headshots
Complete with at least 70% accuracy
Complete the mission without taking any health items
This is a mission you can start by approaching Micah Bell in Strawberry, and unlocks after completing A Quiet Time.
Begin by entering the jail at Strawberry.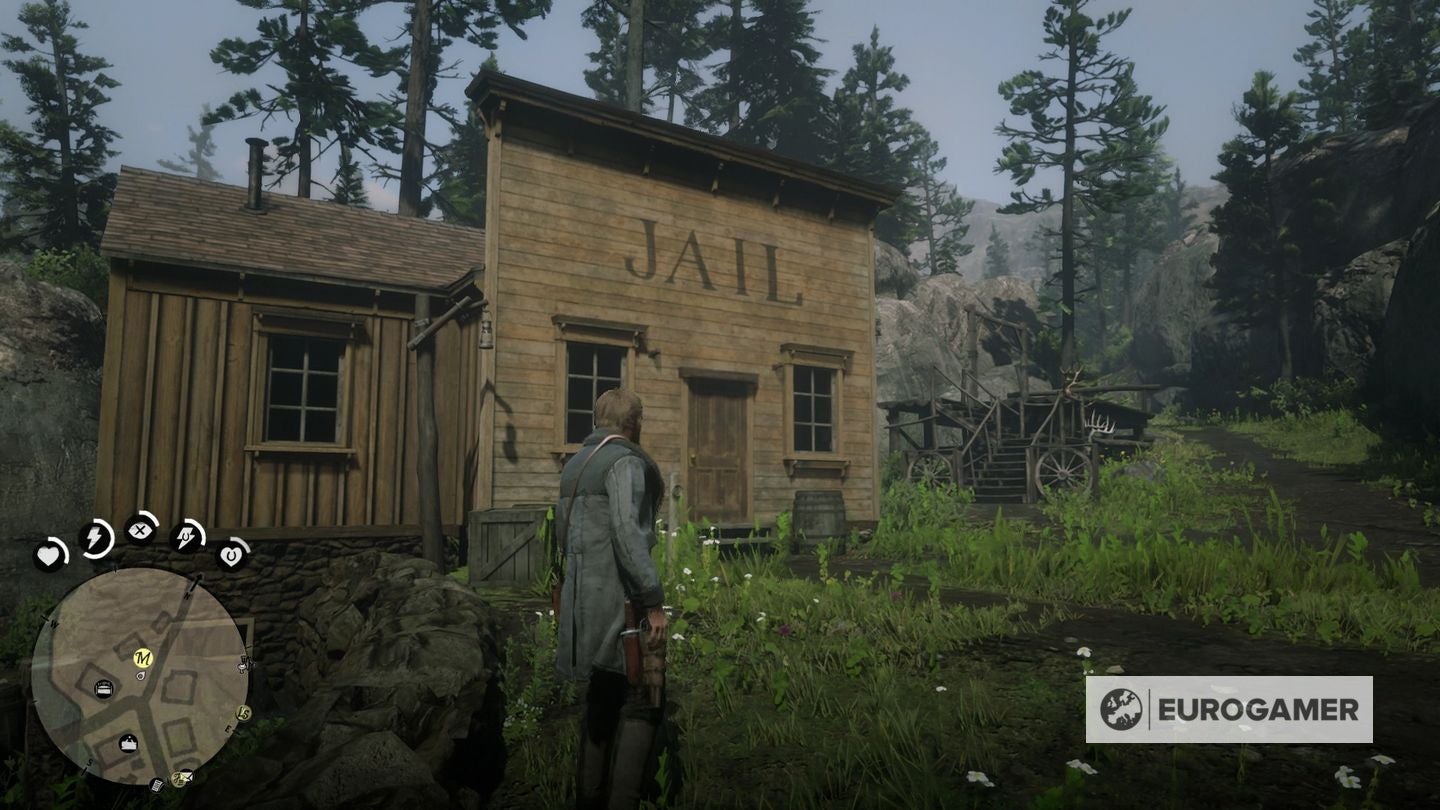 You'll find Micah round the side of the building, at the barred window.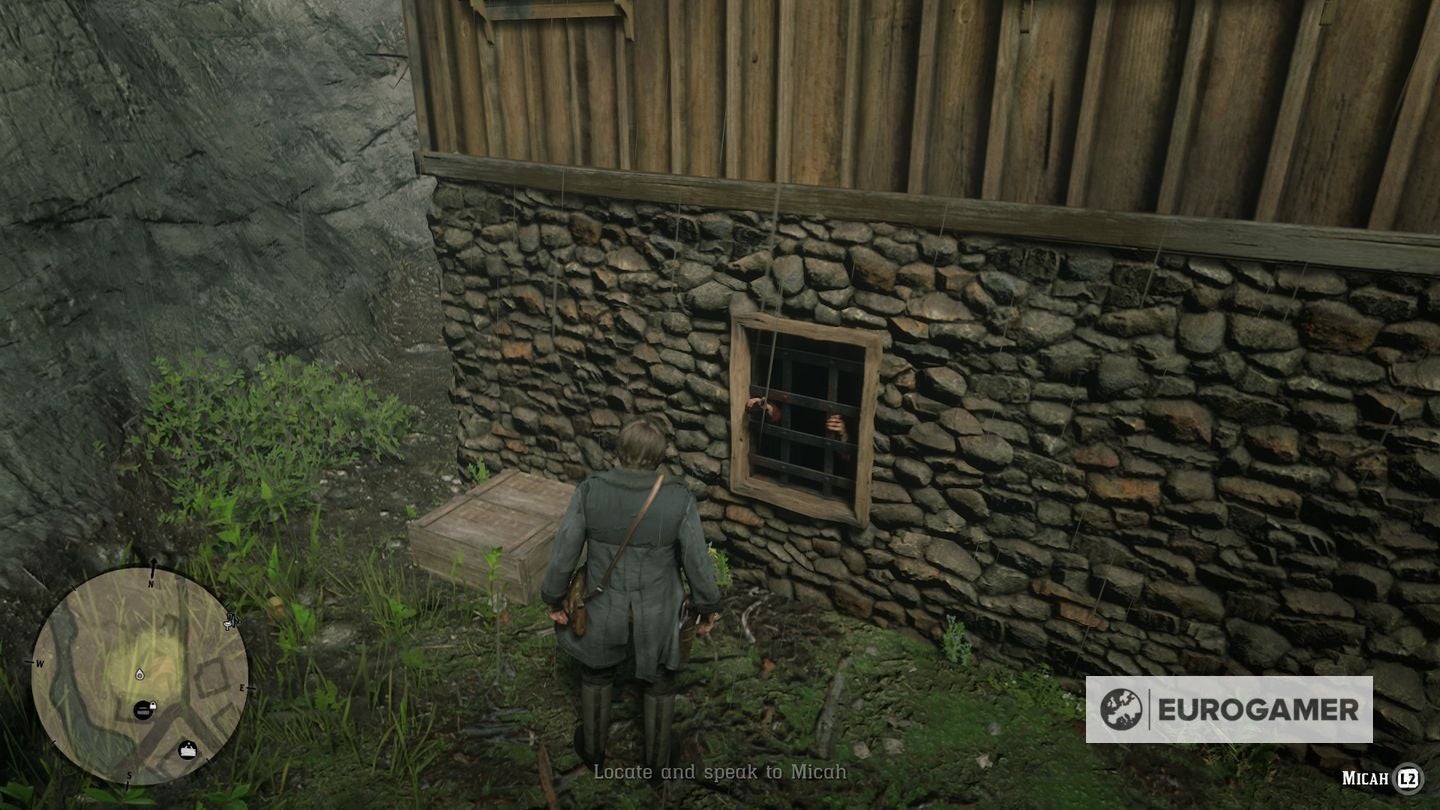 To set him free, use the Steam Donkey contraption opposite. Pull the winch, attach it to the window, then use the machine to pull the window out of the wall.
---
The PC version has seen several new additions, including a photo mode, Landmarks of Riches Treasure Map, The Elemental Trail Treasure Map and the End of the Earth mission. If you're looking for more help in general, our Red Dead Redemption 2 mission list walkthrough can help provide pointers with the story. If you're looking for things to find, there are Killer Clue Piece locations, High Stakes Treasure Map locations, Jack Hall Gang Treasure Map locations, Red Dead Redemption 2 Le Tresor Des Morts and the Poisonous Trail Treasure Map locations too. Our in-depth systems explainers includes hunting perfect pelts, hides and skins as well as all Legendary Animal locations and Legendary Fish locations, or all Gunslinger locations, too. Finally, here's a list of Red Dead Redemption 2 cheat codes .
---
Now you must shoot your way out of the town. As usual, using the mini-map makes it much clearer to see the adversaries around you, allowing you to gain cover and flank.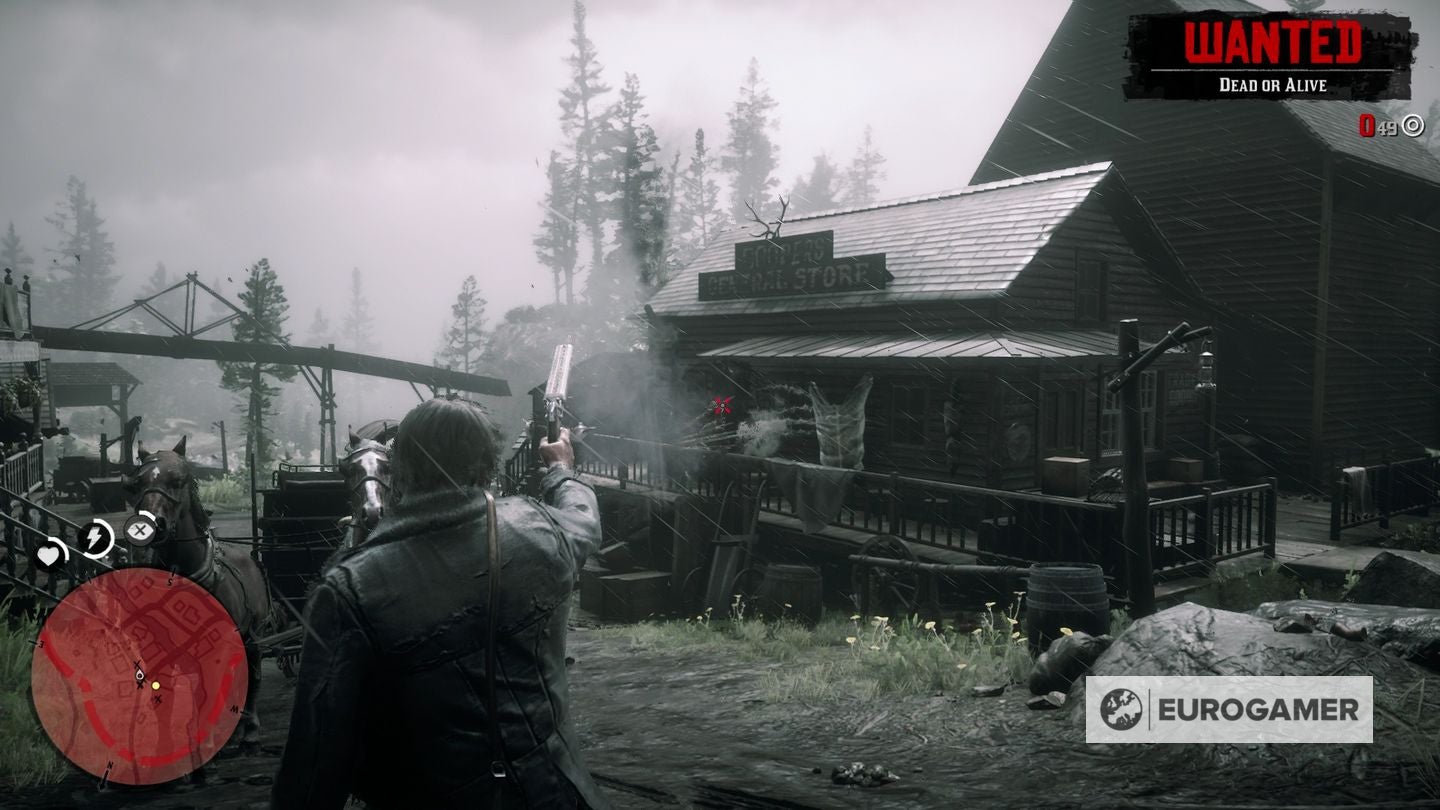 After a pitstop and working your way around the town, you'll get on your horses and leave. More guards will give chase. It's well worth slowing down and shooting these, as if you leave them, they will continue to give chase and mow you down faster than you realise.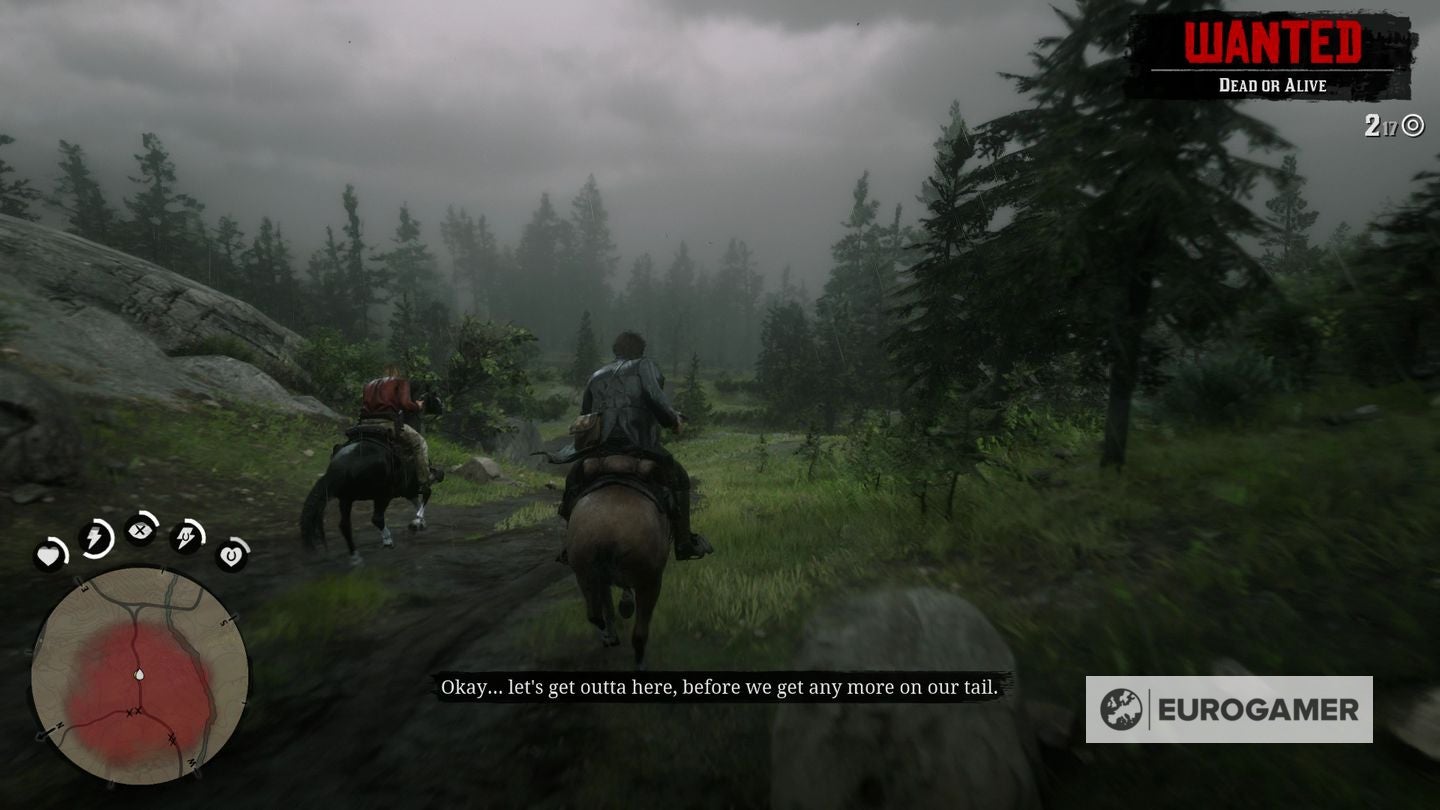 Eventually no more will follow. Continue following Micah until he stops and ends the mission. You'll get a second holster - which is the good news - but a huge bounty on the town of Strawberry - which is very bad news. Unless you're rolling in it it's difficult to pay off, so we recommend ignoring it for now and continuing with the story and other activities.