Ratchet & Clank-focused State of Play due this week
Riveting stuff.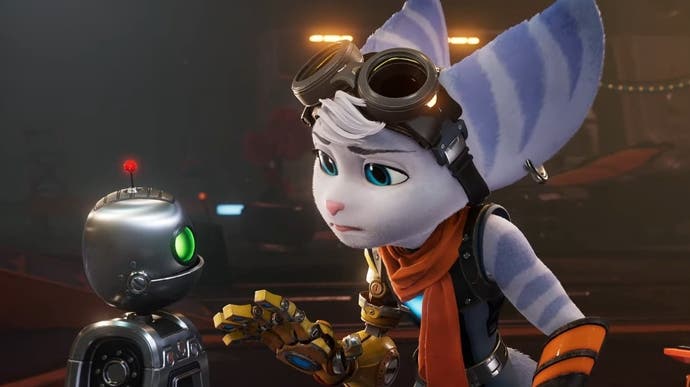 PlayStation will hold its next Nintendo Direct-style State of Play broadcast this Thursday, 29th April at 10pm UK time.
The show will focus on the upcoming PlayStation 5 exclusive Ratchet & Clank: Rift Apart, due to launch on 11th June. In a blog today, Sony promised "15 minutes of fresh gameplay".
But you don't need to wait until then. Sony has issued an eye-popping glimpse at fresh gameplay ahead of Thursday - and confirmed the game's new female hero is named Rivet.
"Rivet is a Lombax resistance fighter from another dimension, where organic life is hunted by the evil Emperor Nefarious," Insomniac Games creative director Marcus Smith wrote.
"[In the trailer] you saw brand-new locations like Nefarious City, and alternate-dimension twists on old favorites like Sargasso and Torren IV along with a sneak-peak at some new weapons and gameplay mechanics."