Rare's Conker, Battlemaniacs, and Viva Piñata soundtracks are coming to vinyl
Top of the plops.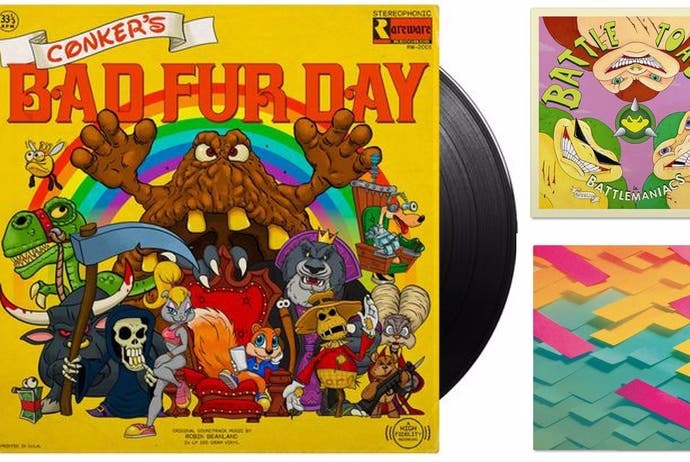 Rare has announced that it's teaming up with iam8bit to release its classic Battletoads, Conker's Bad Fur Day, and Viva Piñata soundtracks in special limited edition vinyl form.
Vinyl, for those unfamiliar with the term, is the shape that MP3s used to be before scientists found a way to send them through the air, and iam8bit has been responsible for releasing a number of classic video game soundtrack vinyl editions in recent times - including Ori and the Blind Forest, Hyper Light Drifter, Cuphead, and Abzu.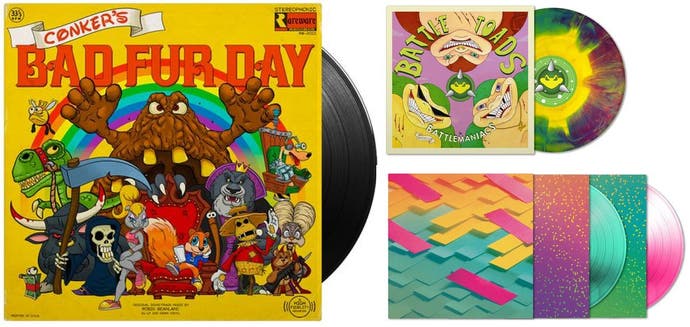 All three of Rare's new offerings are very handsomely designed. There's the one-disc Battletoads in Battlemaniacs album featuring composer David Wise's original soundtrack (and a "Starburst Toad" disc that would make the 90s proud) for $28.00.
Conker's Bad Fur Day, meanwhile, arrives as a two-disc set, with classic and unreleased tracks from Robin Beanland for $35.00. That's the same price as the two-disc Viva Piñata soundtrack, featuring Grant Kirkhope's sublime orchestral score - including a selection of previously unreleased tracks from the first game and its sequel Trouble in Paradise.
If any of those take your fancy, all three soundtracks will be made available for pre-order this Friday November 24th at 12:01 am PST, which is 8:01 am in the UK.