Rare is already immortalising players' most memorable achievements in Sea of Thieves' world
Dead men do tell tales.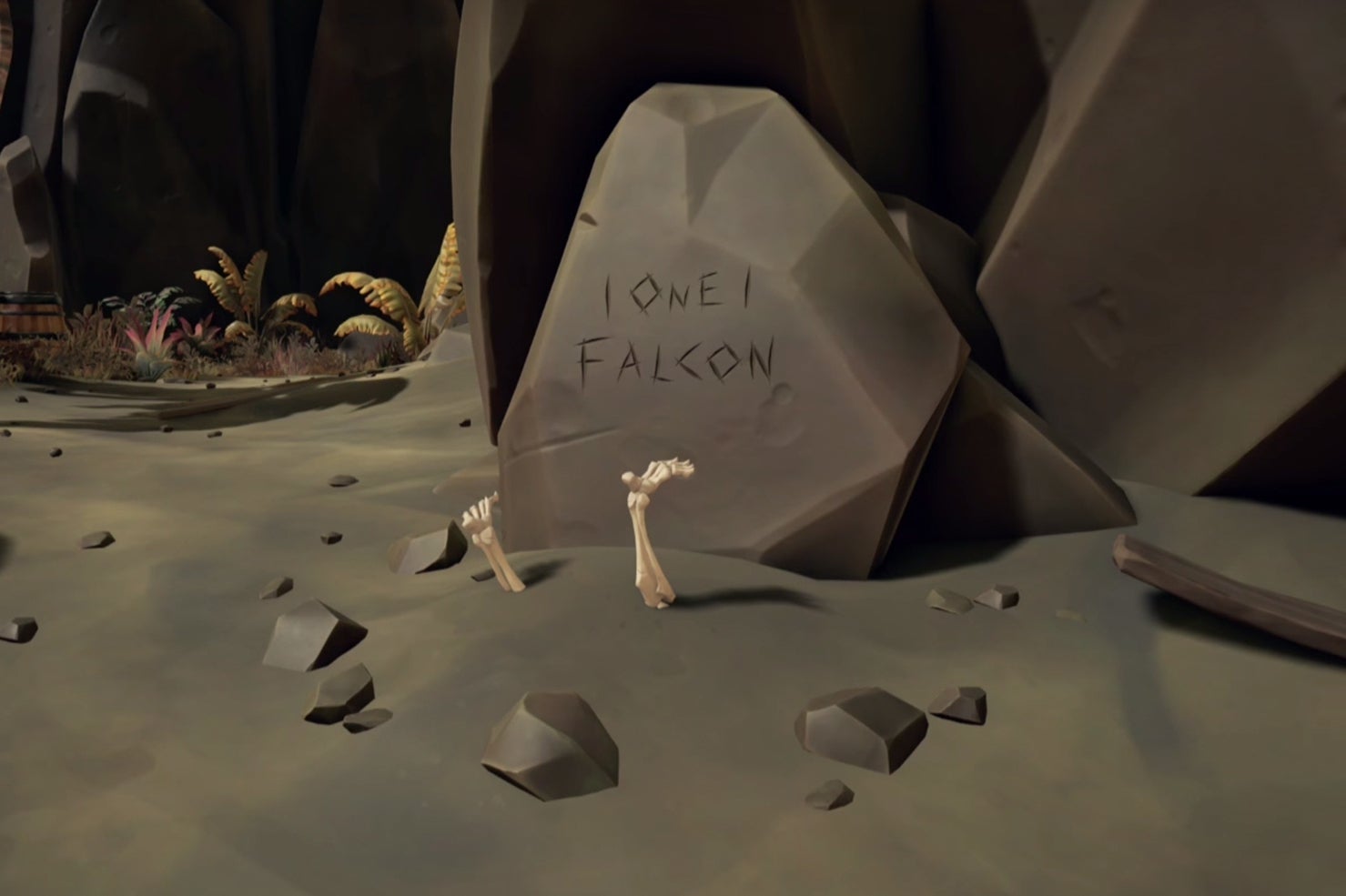 There are still a few weeks to go before Rare's multiplayer pirate extravaganza Sea of Thieves officially launches on Xbox One and PC, but the developer is already reshaping the game's world to honour the achievements of its players.
Subtle, and often warmly humorous, changes and additions have begun to appear all across Sea of Thieves' map with each new public test appearance - and the game's official forum community is now attempting to compile them all.
On Shipwreck Island, for instance, you might spot two skeletal feet sticking awkwardly out of the ground beneath a hastily etched stone. This small memorial was apparently constructed to commemorate player IOnEI-Falcon achieving the dubious honour of dying by falling from their ship's crow's nest more than anybody else in one play session.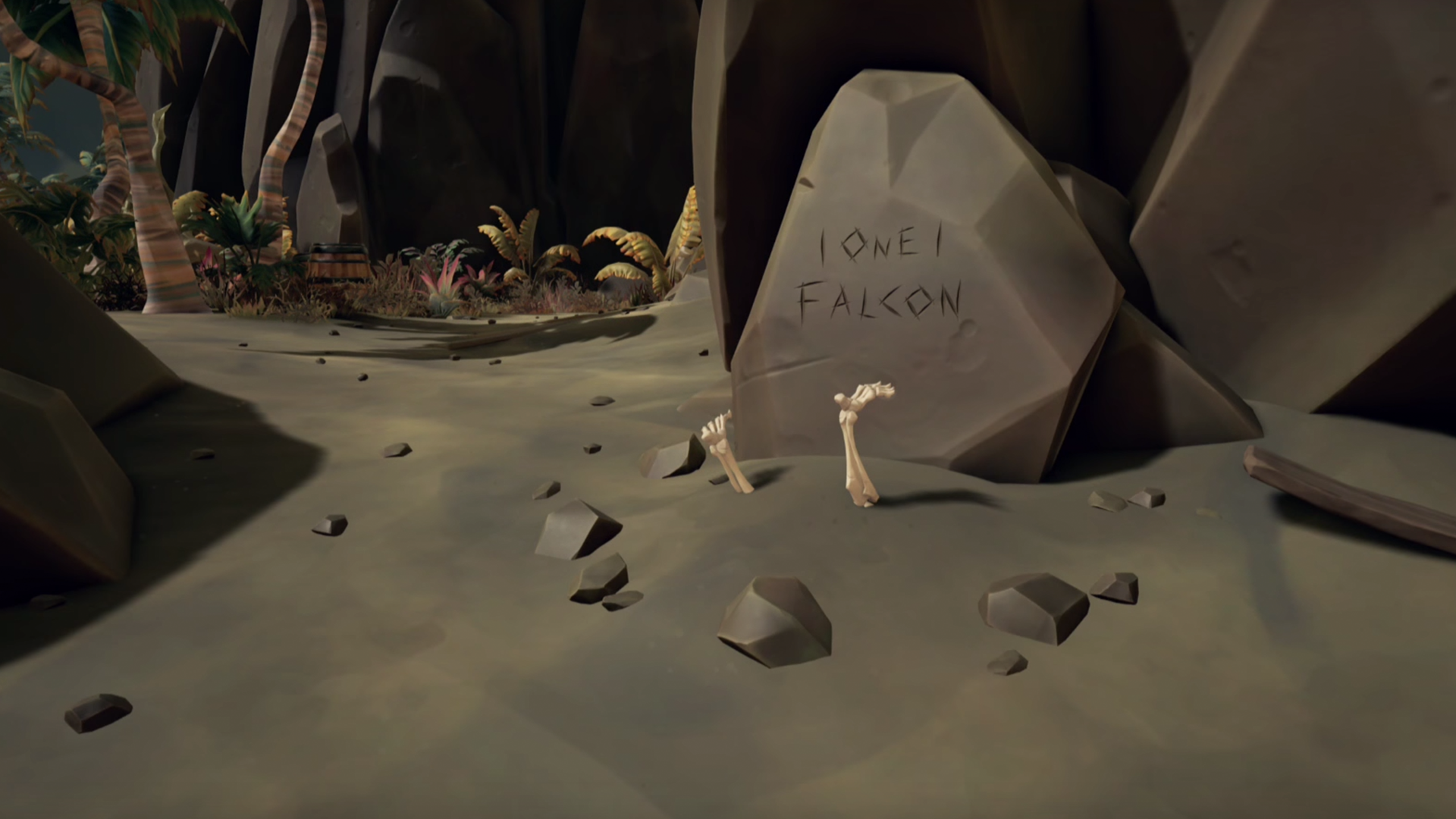 Those whisked away to the Ferry of the Damned upon death, meanwhile, might spot a small plaque at ankle level - adjacent to the door leading back to the land of the living. Player hallower1980 has been immortalised here for being the very first pirate to ride Ferry of the Damned - having died a mere 7 minutes and 32 seconds into the game.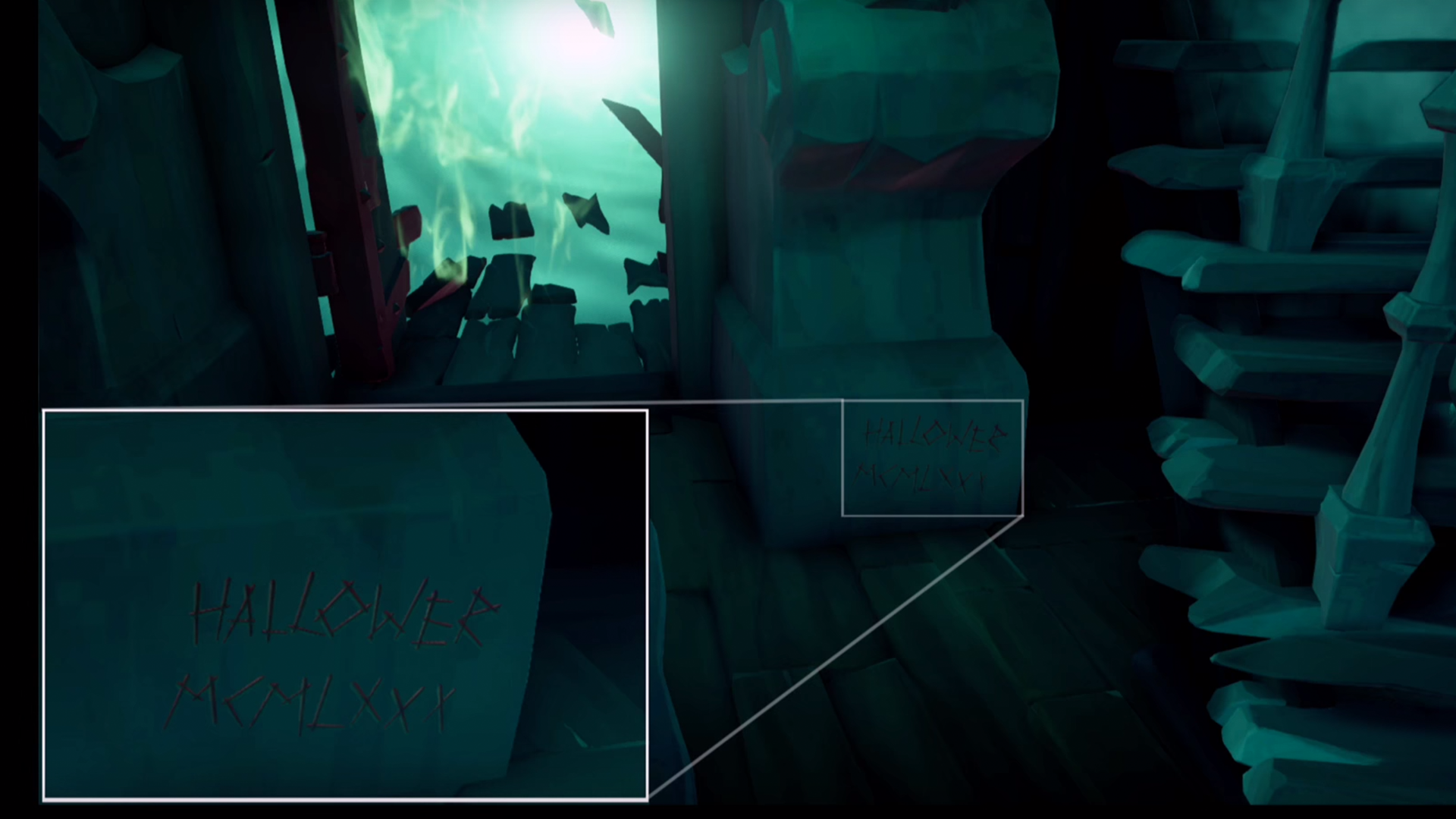 Elsewhere, a skeleton found outstretched on the sands of Mermaid's Hideaway, futilely reaching for the safety of a rock, commemorates player ArchAngel-Aeon, who swam for the longest amount of time in a single Technical Alpha session.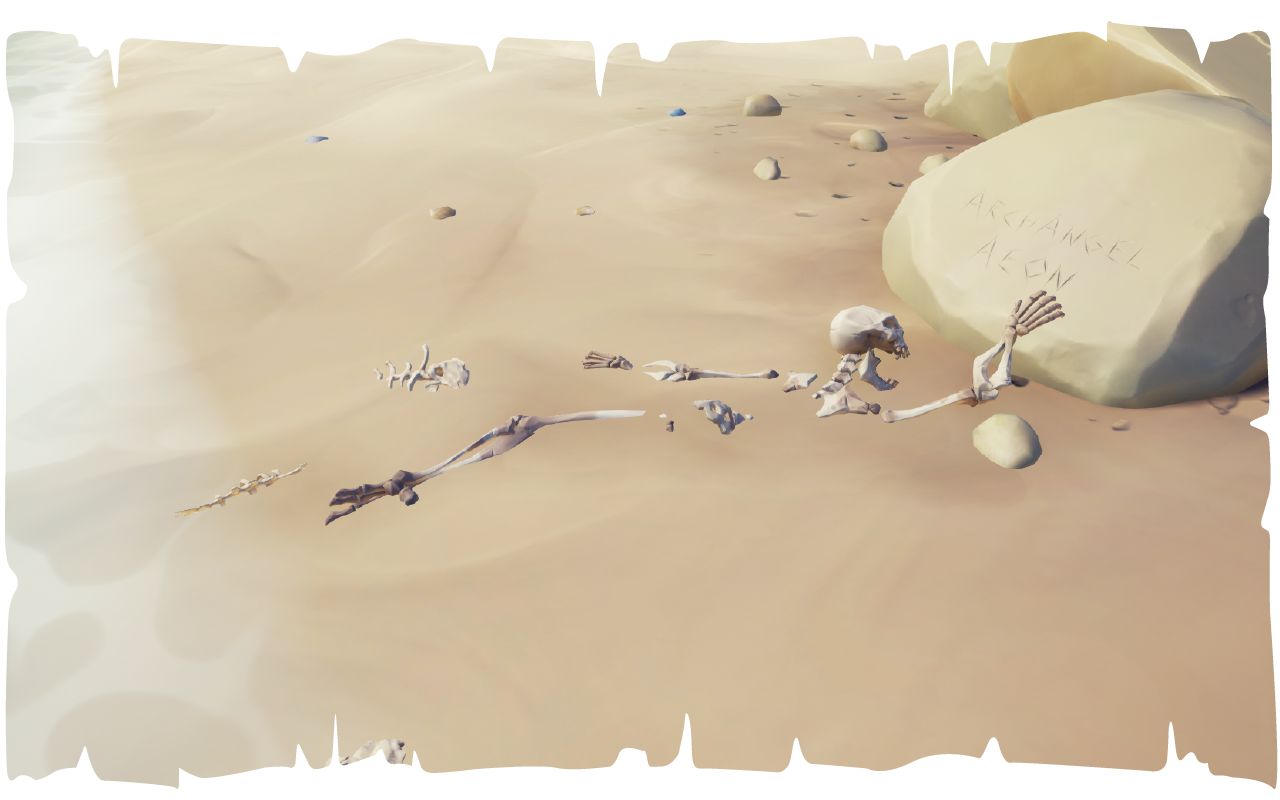 A bronze plaque in the Drowned Rat Tavern at Plunder Outpost celebrates player ZZ-DE-TOX-ZZ, who impressed by drinking record-breaking quantities of grog. And there's a sign on the bar at the Drowned Rat Tavern, Dagger Tooth Outpost, which warns pirates away from Fizzy-Foxy - who sent 37 players to their watery grave.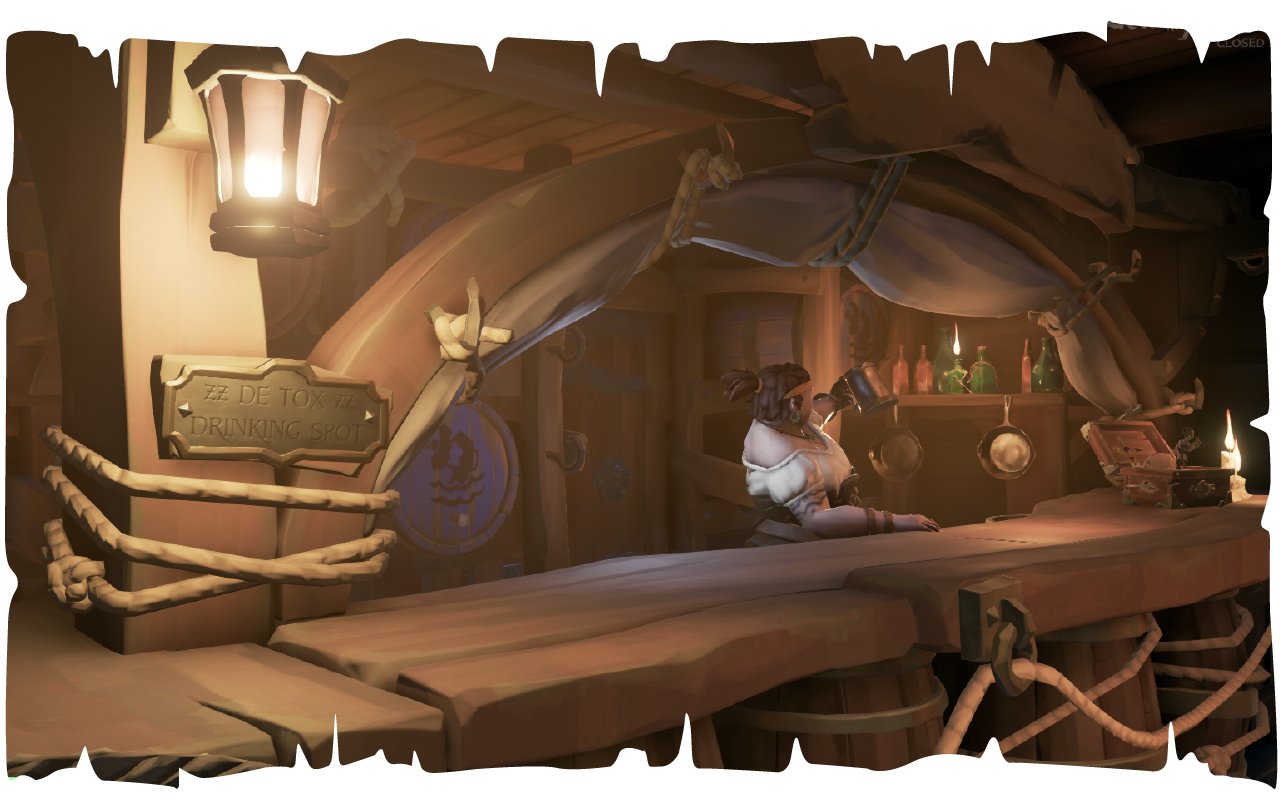 That's just for starters; players have amassed plenty more sightings, celebrating everything from services to the community to the most skeletons killed in one game. The purpose of some monuments, however - such as the charred skeletal remains on top of a rock only accessible by firing yourself out of a cannon - still remains a wonderful mystery.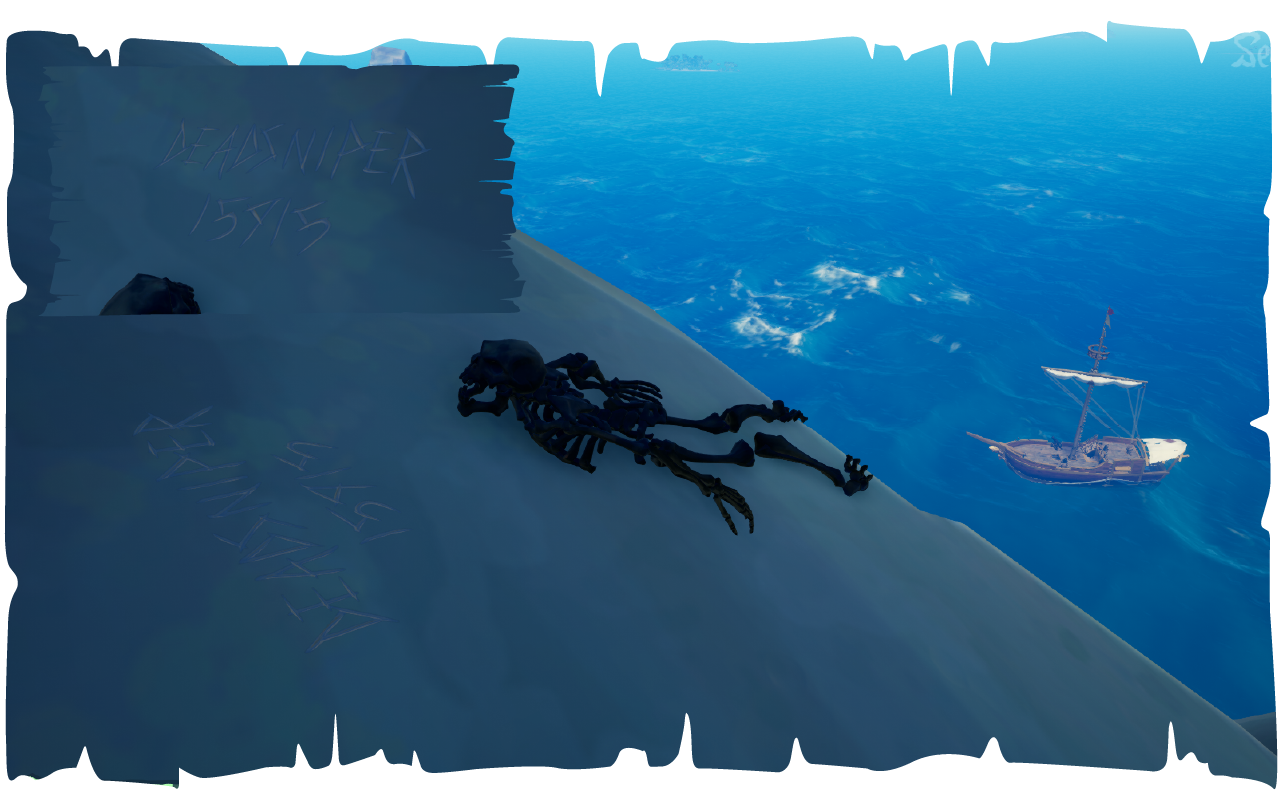 It's an incredibly cool way of celebrating the spirit of the game, with Rare striving to create an experience where the accumulation of stories, rather than the acquisition of XP, marks a player's rise to the stuff of legend. And what better way to bring that into focus than by making those stories a permanent, tangible part of the world? Hopefully it's an endeavour that continues long after Sea of Thieves' release on March 20th.