Rainbow Six Siege teases a cooperative zombie mode for Year 3
Perfect for a brainy day.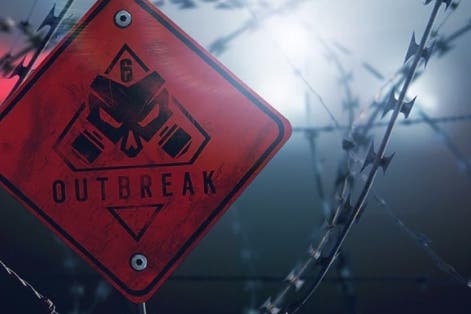 A third year of Rainbow Six Siege content has been announced, to run in four quarterly seasons beginning January 2018, as normal, and with two new operatives per drop and new maps along the way.
But there's going to be something unusual to kick it all off: a cooperative event called Outbreak. This sounds like it could be a kind of zombie mode, as it's tied to the biohazard and quarantine theme of Season 1, Operation Chimera, and the two new French and Russian biohazard specialist operators coming with it.
Ubisoft Montreal said during a panel at the weekend we'll be fighting "against something that you might not totally expect" in Outbreak.
Outbreak will be free to all Rainbow Six Siege players and run for four weeks alongside Season 1. After that, it disappears.
We only have a few scraps of information about the other seasons. Season 2 will take you to a new location in Italy and include two new Italian GIS operators; Season 3 will include a complete rework of an existing map (TBA) and include operators from Scotland Yard (UK) and Delta Force (US); and Season 4 will take you to a new location in Morocco and include two Moroccan GIGR operators.
Rainbow Six Siege is one of the world's most popular multiplayer games, with more than 20 million registered players and 2.3 million people playing every day. If it continues the way it is, Rainbow Six Siege could soon usurp Counter-Strike: GO's position on the tactical shooter genre throne.