Rainbow Six Siege offers free trial this weekend
Year 2: Season 3 update, Operation Blood Orchid, dated for September.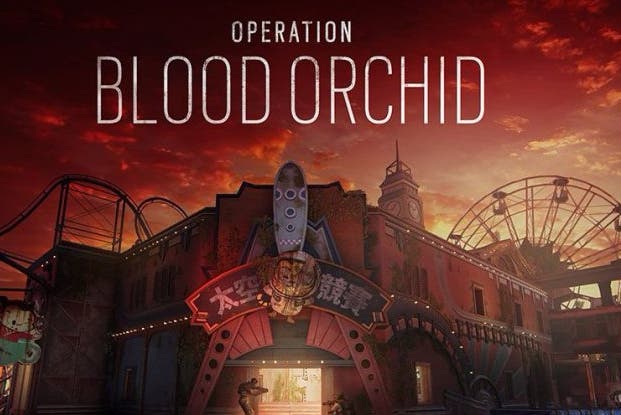 Rainbow Six Siege will be free to play this weekend from 24th-28th August. This limited time trial's exact times will be as follows:
PS4: 3pm BST 24th August - 3pm BST 28th August
Xbox One: 8am BST 24th August - 8am BST 28th August
PC: 6pm BST 24th August - 9pm BST 28th August
The game will also be 50 per cent off from 24th August - 4th September and any progress made during the free trial will carry over into the full game.
Rainbow Six Siege's next update for Year 2: Season 3, Operation Blood Orchid, will arrive on the PC Technical Test Server 29th August and Ubisoft is targeting a 5th September launch on all platforms. This will add a new Theme Park map set in Hong Kong, the ability to deploy two drones at a time and switch between their camera feeds, and access to three new Operators. More details on these characters can be found on the PlayStation Blog.
This impending patch is touted by Ubisoft as "the biggest update for Rainbow Six Siege since its launch". It's a gargantuan patch that effectively installs a whole new version of the game that decreases load times and will make future updates smaller in size.
Rainbow Six Siege has had quite an unusual trajectory. It initially launched as a somewhat slim package, receiving lukewarm reviews and an underwhelming player base. But then things turned around, as Ubisoft remained dedicated to providing more content for this tactical shooter.
Just earlier this month Ubisoft boasted that Rainbow Six Siege has 2.3m players logging in each day, with a registered player base of over 20m.