Rage 2 is down to £35 for today only on console
Calm yourself with some retail therapy.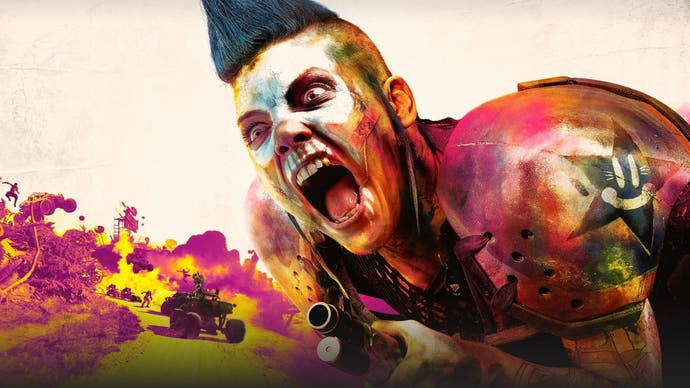 Garish and gory shooter Rage 2 has barely power-slammed its first goon into a bloody pulp but you can already save a significant chunk off the price.
Until the end of the day at Currys / PC World, you can save £10 off Rage 2 on PS4 and Xbox One. All you need to do is use the code 'RAGE10' at the checkout and you'll get the post-apocalyptical blast-em-up for only £35.
Reflecting back on everything for a minute, it's been quite a wild and hilarious ride following the story of Rage 2 over the last few years. We had the silly Walmart leak, the shock that a follow-up to Rage actually existed and then that Andrew WK performance at E3. To be fair, while the original was a decent if hugely uninspiring deluge of brown, the sequel has at least thrown some pinks and greens into the mix.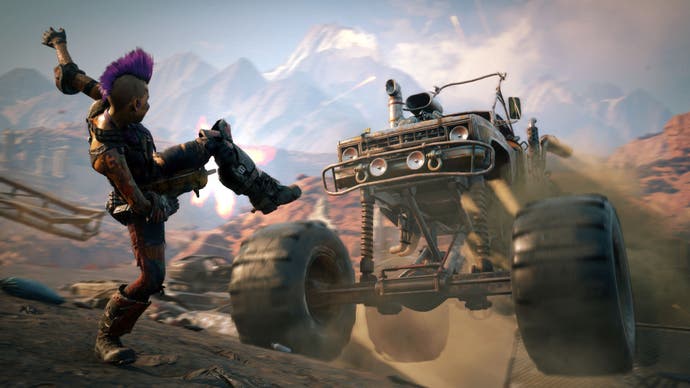 While some Rage 2 reviews are already out there, unfortunately our copy careened into our inbox just yesterday morning. A verdict should be coming your way by the end of the week, though, just in case you were wondering where our Rage 2 review is at right now.
If you've got a hankering for an id-style shooter to tide you over until Doom Eternal emerges from the hellish portal it's being forged in, Rage 2 could absolutely be worth a punt at this price, though.
---
Many more PS4 and Xbox One bargains await over at Jelly Deals. Looking to upgrade your console storage? Well, you can find our pick for the best PS4 external hard drive and best external hard drive for Xbox One to solve that problem. We've also got all the cheapest PS Plus offers and where to find the best deal for Xbox Game Pass Ultimate should you need to top up your subscription time.
---
But what if I'm looking for Rage 2 on PC, I hear you ask? Well, the best price we've got for that is £31.99 over at Green Man Gaming. You'll need to make sure you're logged in to see at that discounted cost.
For more offers on the latest gaming releases, do scoot over to Jelly Deals where you can find all this and much more.