Play It budget titles
Pinball, Road Trip Adventure, Seek And Destroy - are they worth £10 each?
Seek And Destroy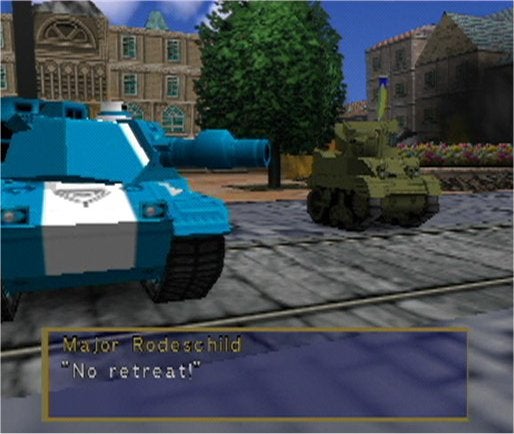 Hey - anybody remember Battle Arena Toshinden? It was a beat 'em up from the PSone's heyday by a dev team called Takara, and it wasn't very good. This is by them. "Engage in the most destructive warfare ever seen on the planet," boasts the box, in an arcade-action title that has you defending the empire of Proton from the evil Q-stein. Mmm.
Seek and Destroy consists of tanks. So many tanks, in fact, that you can collect them when you win battles or challenges and swap between them at will. You choose your tank and the game drops you in at the deep end, attempting to force enemy forces out of your home city. You drive around in circles and you tap the fire button until all the tanks are gone, trying not to knock too many houses over while you're at it. "Bummer", says the retreating enemy general or whatever, frankly taking his defeat rather lightly.
Then some random tank comes rolling up to you, dishes out your orders to head off to some location that you've never heard of - or even have any idea where it is - to hand more tanks their own exhaust hatches. You travel between missions via a big map, and once a mission is out of the way you can come and go to many of the towns at will. On arrival in a secured area, you can explore the streets freely and have a friendly chat with other tanks going about their daily business (I swear, I'm not making this up).
You can customise your tank in the shops and garages in each town too, with different paint jobs and extra weapons - an enormous front-mounted chainsaw about twice the full body length of the tank itself, for example. Different parts naturally alter your combat effectiveness, particularly when you bolt on some of the more useful extra weapons ("These are missiles. They are homing missiles."), but they can also aid you in some of the mini-games accessible through the town arenas. There are Armored Core-style head-to-head battles with some push-over AI, a - uh - 'pop more falling balls with your chainsaw than your opponent' battle, and our particular favourite: racing around on an elevated wooden track waving your chainsaw left and right to pop balloons. In a tank.
Seek and Destroy is quite cute for its naivety really, and impossible to take seriously. It's the village idiot of vehicular combat games. It looks absolutely abysmal, with N64-at-best graphics, but strangely enough the aesthetic suits the simple gameplay. You wouldn't get more than an hour's entertainment out of it, but we would probably recommend it for your kids if the general standard of grammar wasn't so appalling.
Will you support Eurogamer?
We want to make Eurogamer better, and that means better for our readers - not for algorithms. You can help! Become a supporter of Eurogamer and you can view the site completely ad-free, as well as gaining exclusive access to articles, podcasts and conversations that will bring you closer to the team, the stories, and the games we all love. Subscriptions start at £3.99 / $4.99 per month.