Quell follow-up Quell Memento hits PS Vita in April
UPDATE: Make that late May.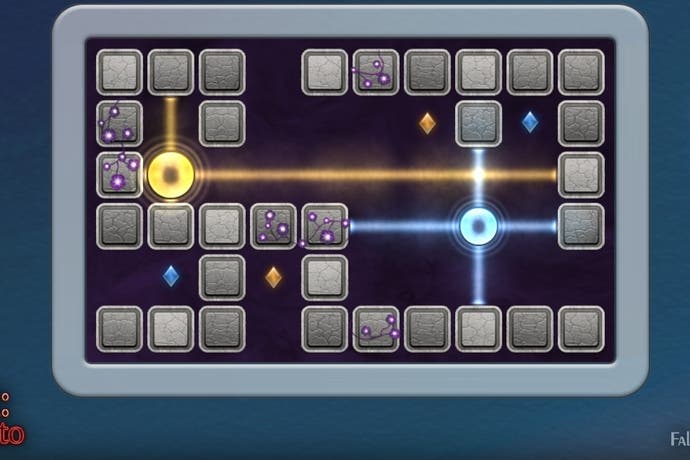 UPDATE: The people behind Quell Memento reckon it will launch on PlayStation Vita late May.
Fallen Tree Games told Eurogamer the puzzle game is currently in submission with Sony.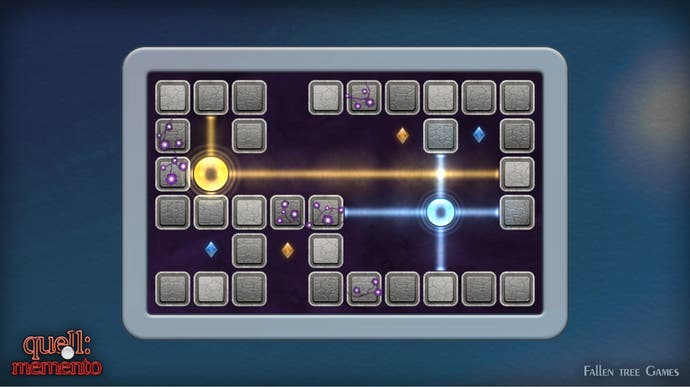 ORIGINAL STORY: Quell Memento, the zen puzzle game from the makers of Quell, launches on PS Vita in April.
Quell Memento is made by Fallen Tree Games, the Nottingham-based studio formed by two former Free Radical Design and Crytek developers, Joe Moulding and Lewis Boadle.
It follows Quell and Quell Reflect, for iOS and Android.
"Due to our industry day jobs, we relied largely on word-of-mouth to build a community around these puzzle games," Boadle told Eurogamer.
"Fortunately, they have both been very well received by players, so finally last year we decided to take the plunge and go full-time!"
Set within an old abandoned house, Quell Memento is a logic-based puzzle game with a simple sliding droplet mechanic. The player restores order to jumbled memories and in doing so discovers game-play variations. A video is below.
We quite liked Quell, which Kristan Reed described as a "raindrop puzzler" in his 8/10 review from 2010.
"Set in a series of hazard-strewn environments, Quell asks you to collect all the pearls in the shortest number of moves without busting up your delicate raindrop. Although it moves in the direction of your swipe, the raindrop doesn't stop until it hits a wall - or bursts against a spiky obstacle."