Quantic Dream's Beyond confirmed, Ellen Page onboard
UPDATE: PlayStation Move compatible, single-player only.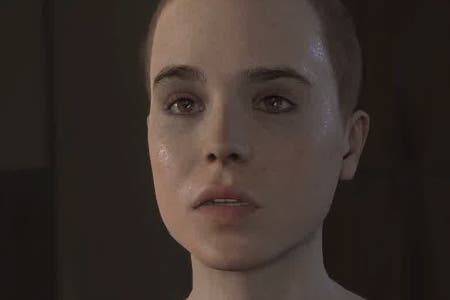 UPDATE: Beyond: Two Souls will offer PlayStation Move compatibility, similar to Quantic Dream's predecessor Heavy Rain.
Beyond will be a single-player offline experience, a new press release has confirmed. The game is aiming for a PEGI 16 rating. It's genre is listed as "interactive drama" and will launch in "Q4" of the financial year (January to March 2013).
The veil has been lifted on David Cage and Quantic Dream's next game - and it looks like a return to the supernatural on a spectacular scale, with Hollywood star Ellen Page confirmed to be onboard for PlayStation 3 exclusive Beyond.
Beyond is built on some of the tech that debuted earlier this year with Kara - and looks to be a significant step up from Quantic Dream's last game, Heavy Rain.
Beyond's subtitled Two Souls, and centres around character Jody Holmes and her link with the afterlife. The game follows her story over 15 years as she comes to terms with her gift, and was unveiled in an impressive real-time gameplay demonstration.
Ellen Page's involvement is seen as key by director David Cage. "I'm sure that all gamers will instantly fall in love with her," said Cage.