QuakeCon sale live on GOG and Xbox stores
Save on Doom, Dishonored, Wolfenstein and more!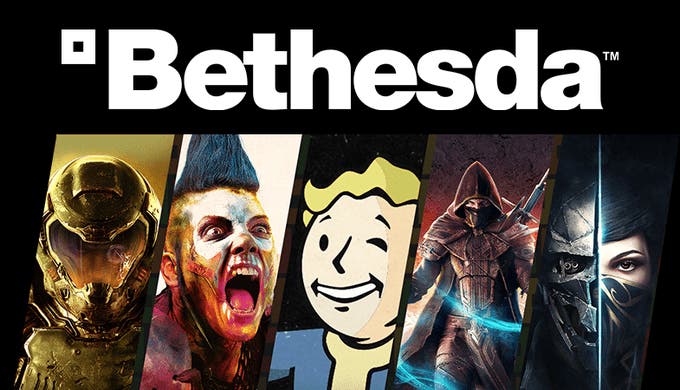 Just like everything else this year, QuakeCon has also become an online event, probably not what Bethesda would have wanted for its 25th anniversary. But the show goes on as QuakeCon at Home kicks off from 7th to 9th August with a global 60-hour Super Stream from featuring developer panels, live concerts, influencer streams and much more. Coinciding with this are huge QuakeCon sales running on both GOG and the Xbox Games Store.
Running until 17th August, the GOG QuakeCon Sale offers up DRM-free versions of some of Bethesda's best FPS games and RPGs on PC. While it's missing a few of the more recent releases, there's still a lot of great deals there especially if you want to catch up on some classics. Some of our picks include the following:
Dishonored: Complete Collection for £16.49
Prey for £5.00
The Evil Within for £3.79
The Evil Within 2 for £6.29
Wolfenstein: The New Order for £4.49
The Elder Scrolls IV: Oblivion GOTY Edition for £4.49
The Elder Scrolls III: Morrowind GOTY Edition for £3.89
Doom 3: BFG Edition for £4.49
Doom 2 + Final Doom for £2.49
Quake 4 for £3.89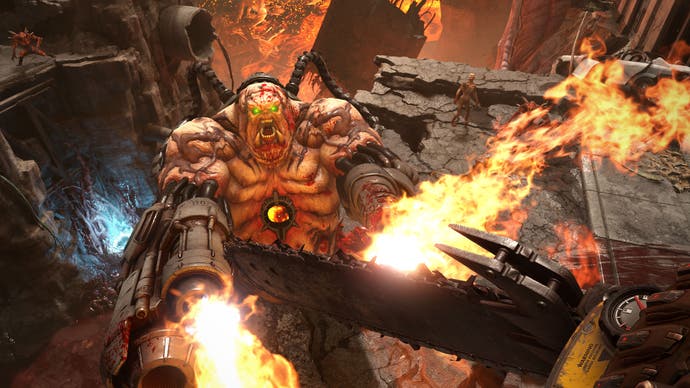 The Xbox QuakeCon Sale only runs until 11th August, but among the bargains is Doom Eternal for just £27.49 while deals apply to both Xbox One and Xbox 360, the latter naturally backwards compatible. Here's what caught our eye:
Arkane Anniversary Collection (includes Dishonored Collection and Prey) for £25.49
Wolfenstein: Alt History Collection (includes The New Order, The Old Blood, The New Colossus and YoungBlood) for £29.59
Rage 2: Deluxe Edition for £13.99
DOOM Slayers Collection (includes Doom 1-3 and Doom 2016) for £11.24
The Elder Scrolls Online: Greymoor for £35.74
Fallout 76: Wastelanders Deluxe Edition for £32.99
Fallout 4 for £5.99
The Elder Scrolls V: Skyrim Special Edition for £9.89
The Evil Within for £5.99
The Evil Within 2 for £10.49
Fallout 3 £3.59 (360)
Fallout New Vegas £3.59 (360)
Rage £3.59 (360)
Sadly, there's not the same kind of promotion going on for PlayStation but their Summer Sale is nonetheless still going on, and there's a couple Bethesda games among them if you're after a bargain, with Doom 2016 down to £4.79 and, if you have PSVR, you can pick up Wolfenstein: Cyberpilot for £5.99
---
After more Xbox offers? You can find many more over at Jelly Deals. We've got our picks for the best Xbox One external hard drive, a look at where you can find the best Xbox Game Pass Ultimate deal and everything you need to know if you're looking for Xbox Series X/S stock.
---