PUBG's PC Event Mode has been cancelled this week due to a "critical error"
Chickened out.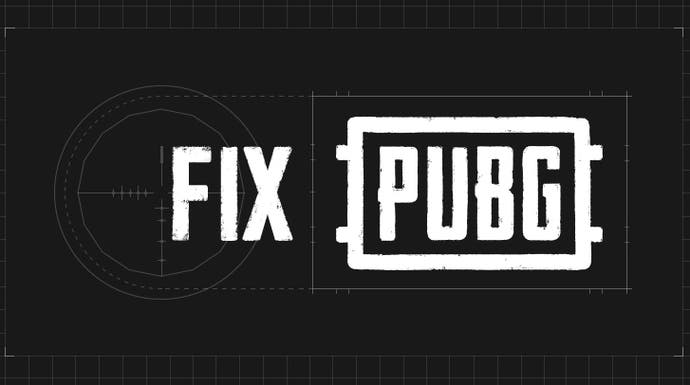 PUBG Corp is currently engaged in a substantial effort to fix its game. I mean this quite literally: there's an ongoing campaign called FIX PUBG which is tracking the team's efforts to combat bugs in a game notorious for jankiness.
Despite this, players are (perhaps unsurprisingly) still experiencing issues with the game. Only yesterday, the developer had to give out free in-game beanies and currency to apologise for issues with PC servers, and now PUBG Corp has publicly apologised for yet another error. We only need one more problem to make a hat-trick of critical failures for the week. Wouldn't hat be appropriate.
This time, it's the game's Event Mode which is causing PUBG Corp some grief. In a tweet from the support account, PUBG Corp announced that the Event Mode would not be playable due to a "critical error". The "Platoon" event for this week - a brand new 50 v 50 mode with each team divided into five 10-person squads - will not be re-appearing next week, and will return "at a later date".
PC Players: Unfortunately, this week's Event Mode has been cancelled due to a critical error.

We apologize for any frustration or disappointment this has caused. Event Mode: Platoon will not be returning next week, but will return at a later date.

— PUBG: BATTLEGROUNDS Support (@PUBG_Support) October 19, 2018
Inevitably, the news angered many PUBG players, who made their disappointment known on Twitter and Reddit. "I love PUBG but, the bugs just aren't acceptable at this time," one glum fan said on Twitter. "You've launched a year ago, and there's still bugs which exist from the beta versions!"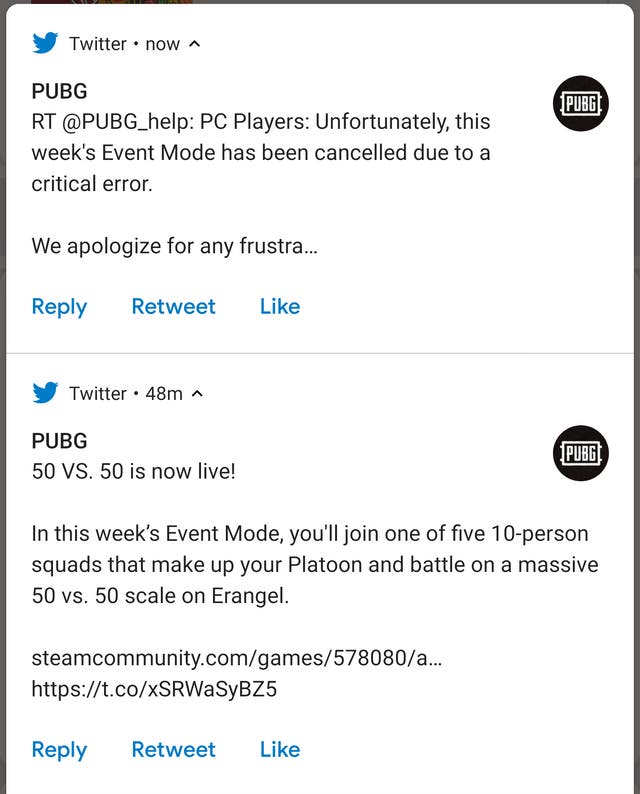 It won't be long until PUBG Corp's FIX PUBG campaign comes to a close at the end of October. Although many of the bugs appear to have been fixed, players believe there is still some way to go (to put it politely), and critical failures such as those in the past week are not going to help PUBG's image.
With a matter of weeks left, we'll have to see whether the developer can reach its FIX PUBG goals - and, frankly, whether it will do anything to change the game's reputation.