PUBG reveals new snow map, Vikendi
Cut adrift.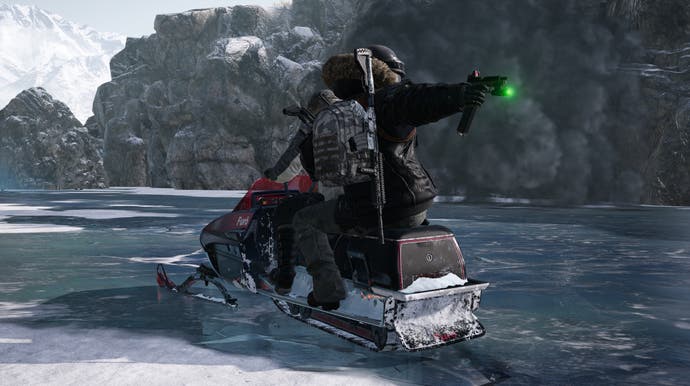 PUBG is getting a new map today, a snow-drenched 6x6 play space called Vikendi.
Vikendi is out now on the game's PC test servers, then launches proper on PC on 19th December. It hits the PlayStation 4 and Xbox One versions of the battle royale in January.
Vikendi includes the new snow mobile vehicle and the new G36C assault rifle. Size wise it's designed to fit snugly between Sanhok and Erangel.
One of its unique features is the ability to leave footprints in the snow. There's a gameplay hook here: if you stumble upon footprints, you know an enemy is nearby. But you also have to be mindful of leaving a trail of footprints yourself.
Expect brand new locations such as a dinosaur-themed amusement park, a rusty cosmodrome and two new cities built for urban combat. There's also a dense forest to get to grips with, as well as a frozen river.
We've got a big interview with Dave Curd, world art director at PUBG Corporation, due to go live in the coming hours. Watch this space!