PUBG is getting an elaborate Training Mode, complete with its very own 2x2km map
Due next month on PC.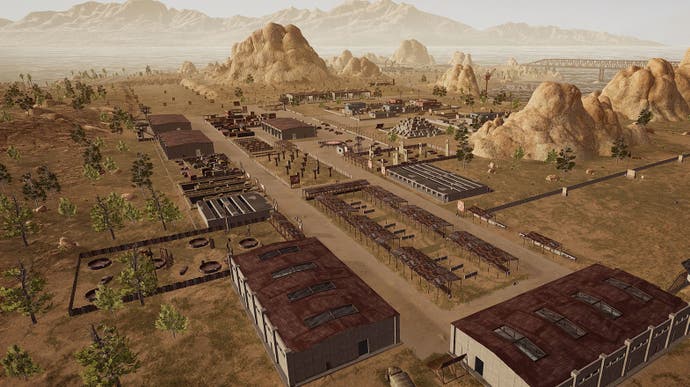 Developer PUBG Corp has announced that PlayerUnknown's Battlegrounds will be getting an elaborate new training mode next month on PC, as part of its recent Fix PUBG initiative - and it even includes its very own 2x2km map.
PUBG's Training Mode (as it's officially, unfussily known) is faintly reminiscent of Fortnite's recently added Playground Mode, offering an entirely objective-free sandbox specifically designed so that players can muck around and get to grips with the game's various mechanics without constant fear of a bullet to the head.
Unlike Playground Mode, however, Training Mode can accommodate between five and 20 players at once, and unfolds on its own unique map. This new 2x2km area features a shooting range, a race track for putting PUBG's vehicles to the test, scattered targets where players can practise parachute landings, plus areas for vaulting and close-quarters combat.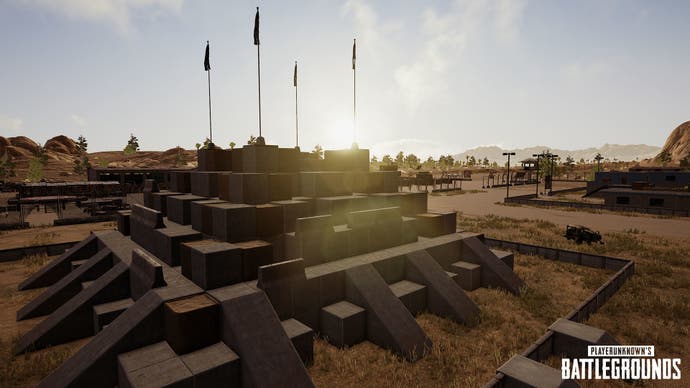 As PUBG Corp explains in its latest Steam post, Training Mode was designed to fulfil several goals. Not only is it somewhere that newcomers can learn the basics of navigation, shooting, looting, driving, and parachuting, it enables advanced players to explore more nuanced play - testing out attachments, scopes, recoil, and more. Casual players, meanwhile, can "have fun experimenting in our expansive playground environment".
In its post, PUBG Corp breaks down Training Mode's feature list even further - and the whole thing sounds both remarkably in-depth, and incredibly cool. For instance, the new shooting range includes targets at 400m, 800m, and 1km, plus standing targets, moving targets, and even static and moving targets inside buildings. Then there's a melee range, a throwables range, plus indoor and outdoor areas for practising close-quarters combat.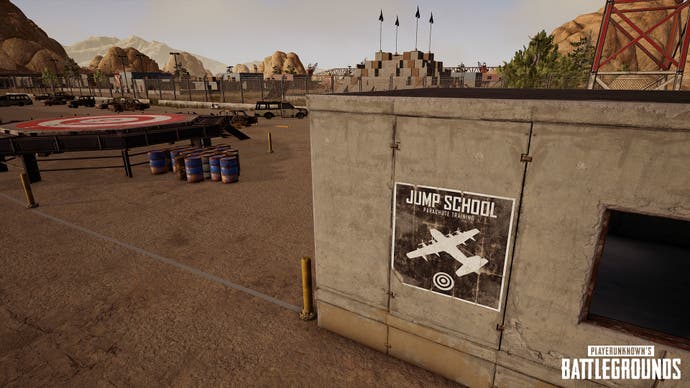 Elsewhere, there's the aforementioned parachuting area, a parkour area, and a whole selection of vehicle tracks. These include a long track, racing track, off-road track, stunt ramps track, and a water ramps track. Additionally, Training Mode offers access to melee weapons, guns, attachments, gear, ammo, and throwables for experimentation purposes.
PUBG Corp notes that Training Mode is still in development, and that its features are subject to change. However, it also describes Training Mode as an "open, living" map with "room to introduce new areas as well as ideas players want to see implemented in the future", so its features are highly likely to fluctuate over time anyway.
Battlegrounds' Training Mode is currently expected to launch in September.