PSN Essential Picks sale includes loads of PS4 favourites for cheap
Fifa 20 for £4! Days Gone for £13! Horizon Zero Dawn for £10!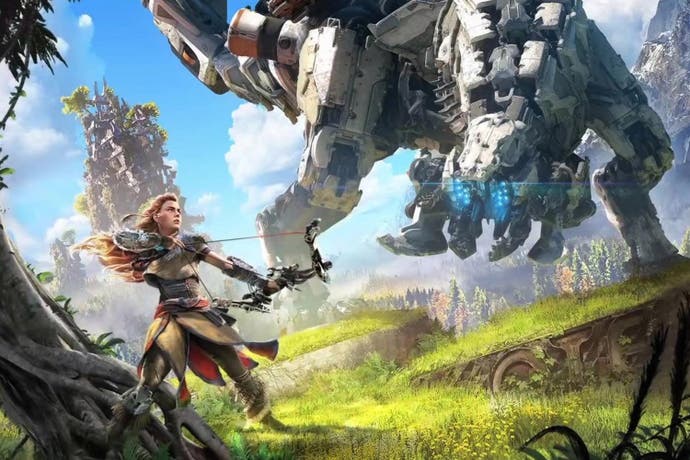 The PSN Essential Picks sale is now underway over on the PSN store, featuring a handful of top PS4 games at some of their lowest prices yet.
Having had a quick browse through the list, there are a decent number of must-play current-gen games in there for cheap. Consider it a good opportunity to catch up on any you've missed, what with the PS5 release (supposedly) imminent. Considering their popularity, many should also be backwards compatible with the PS5, too!
Let's start with a significant bargain: Fifa 20 for only £4.19. I get that most will want to be up to date with Fifa 21 when it launches next month, but this is ridiculously cheap if you just want a quick kickabout.
Next, for those who have missed out on the first part of the story, Horizon Zero Dawn - Complete Edition is just £9.99. This version of the game includes the Frozen Wilds DLC, so that covers everything you need to be ready for PS5-exclusive Horizon Forbidden West when it arrives in 2021.
Lastly, I want to point out Days Gone for £13.19. That's the cheapest it's ever been on the PSN Store, though that price is only available to PS Plus subscribers. It's £16 for everyone else. It may be considered shallow and generic as far as open-world games go, but I'm sure some of you have been waiting for it to be this cheap just to give it a try.
Remember, as with other PSN Store offers, you can actually save a little more money if you top up your PSN Wallet from ShopTo first and use those funds to buy games. For example, you can get £10 PSN credit for £8.85 at ShopTo and then use that to pick up Horizon Zero Dawn. It's not much but an extra quid saving isn't too bad!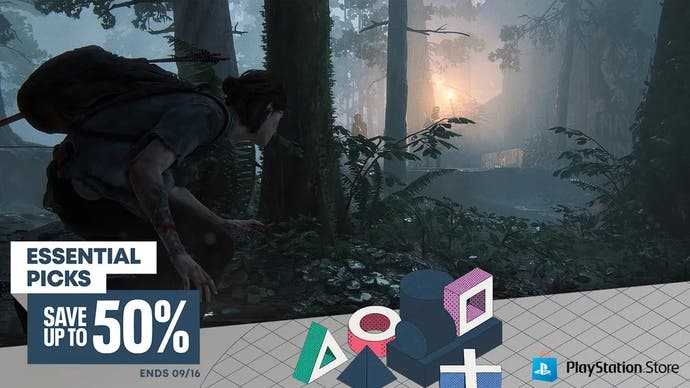 I've dropped a few more standout offers from the PSN Essential Picks sale below if you don't want to browse through the full list. All the same, there are only around 100 games and DLC reduced in total, though, so it shouldn't take you too long to flick through it all.
The Last of Us Part 2 for £44.99
Assassin's Creed Odyssey for £15.39
Grand Theft Auto 5 Premium Edition for £12.59
God of War for £11.99
Dreams for £26.24
Watch Dogs 2 for £9.99
Death Stranding for £23.64
Hitman 2 Gold Edition for £19.99 (PS Plus)
Sleeping Dogs for £3.74
Bioshock: The Collection for £11.24
Batman: Return to Arkham for £13.99
Deus Ex: Mankind Divided - Digital Deluxe Edition for £5.24
---
Looking for more PS4 offers? Why not head over to Jelly Deals where we've got the best PS4 external hard drive, the cheapest PS Plus deal and all the info you need if you're looking for PS5 stock.
---
The PSN Essential Picks sale is live from now until 16th September.