PS5 and Xbox present strikingly different visions - and both bring big positives for games
Reasons to be cheerful.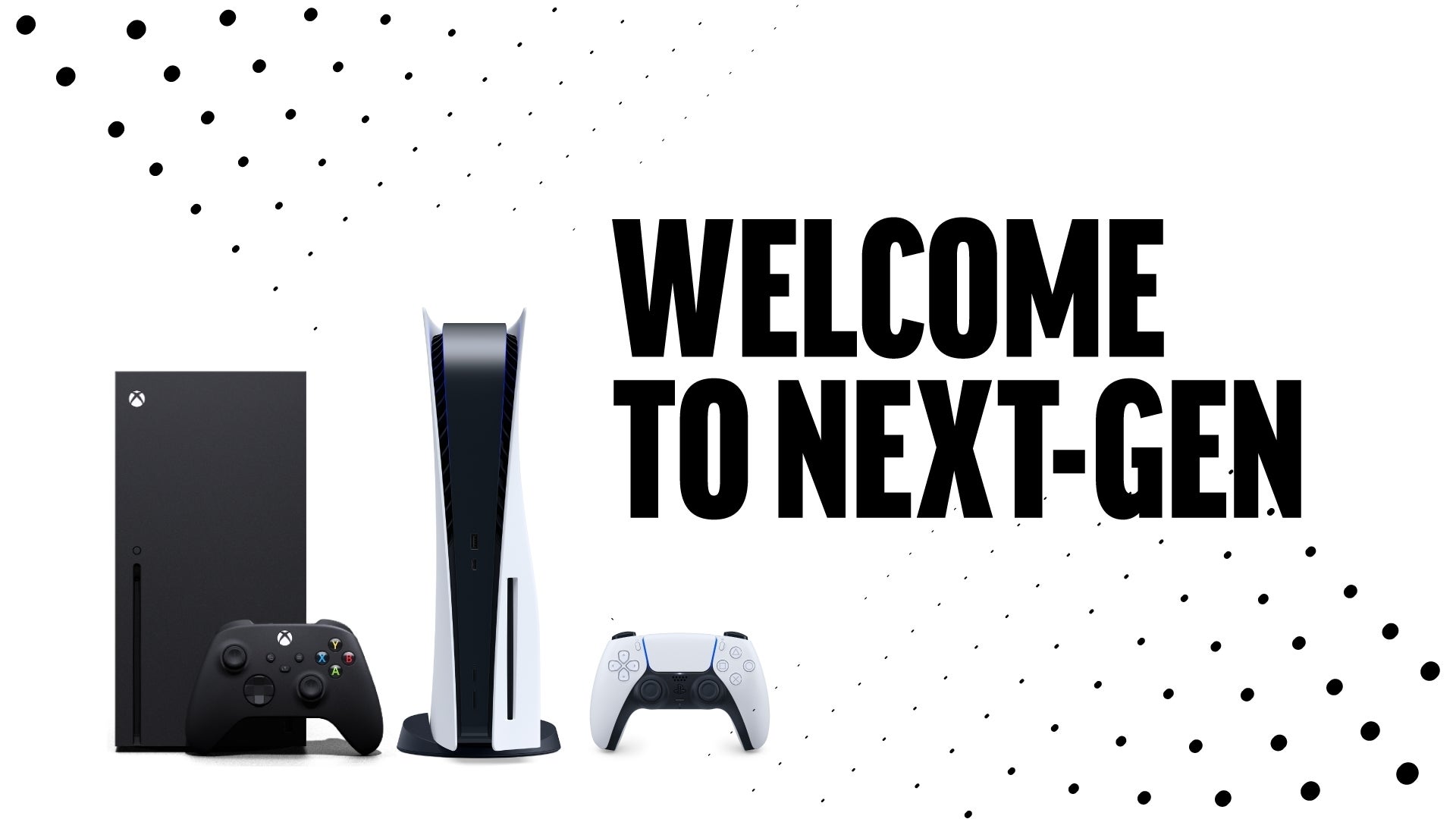 So this is it: the new consoles are here. Well, not here, not both (or all) of them: along with many of you in the UK and Europe, I'm eagerly awaiting the arrival of my own PlayStation 5 next Thursday. But look, there on my desk, peeking discreetly out from behind the monitor as I type this: a real, live, retail Xbox Series S. Isn't it lovely?
And here's the thing. Whisper it, because it feels like there has been too much good news already this week, and we're not used to it, it's making us suspicious. I think it's going great. This is the best generational shift in consoles in a long time; not necessarily the most exciting, but the most upbeat. The most optimism-inducing. It's certainly better than last time. PlayStation 4's launch slogan was "for the players", which was an effective rejoinder to Microsoft's ill-begotten Xbox One strategy, but away from that flattering mirror, it never really felt true. The PS4, with its conventional architecture and basic feature set, its overpowered graphics processor and underpowered CPU, its emphasis on the same but more, was a tactical retreat onto safe ground. It was simple, it was sensible, it was effective, but did it really make things better for us? Did it move our gaming lives forward? Barely.
This time, it's different.
Well - it's not all different. Once again, there is not much between the PlayStation and the Xbox in power or design (leaving the outlier of Xbox Series S to one side). Their engineers were working from the same basic silicon, and seem to have agreed on the same priorities: that a big boost in CPU power was a must, after a generation of graphically lavish but computationally weak consoles held back developers' ability to innovate; and that fast storage and vastly reduced loading times were also essential to improving the experience for players. It may take years for the first of these priorities to bear fruit, but the second is the most tangible quality of life improvement when using one of these consoles now - and it may not be glamorous, but that doesn't mean it's not hugely impactful. It means hours of your life reclaimed, the distance between you and the games you love reduced, and those games materially improved (taking Forza Horizon 4 as a personally game-changing example).
Another thing that is reminiscent of 2013 is that behind these similar boxes lie strikingly different strategies on the part of their makers. But here the similarities end - and here is where things also get much more interesting and encouraging. In 2013, the difference had little to do with video games and everything to do with marketing. Microsoft did everything wrong - some things too soon or presented in the wrong way, others of no interest to any humans who weren't on the board of Microsoft - while Sony just did the opposite of whatever Microsoft was doing (which usually meant not doing much at all) and got rapturous applause for it. It wasn't about ideas, it wasn't about games, it was just an ugly PR war.
This time, it's a matter of philosophy. Sony says it believes in console generations as tectonic shifts that usher in a new era of gaming. Now, this happens to be consistent with this consumer electronics company's metier - putting gadgets in boxes and selling them - not to mention PlayStation boss Jim Ryan's record as a retail marketeer of the old school. It has also been a little easier to poke holes in this conviction than you might hope. But credit where it's due, when you unbox a PS5 and plug it in, it produces exactly that tingle of excitement, that thrilling feeling of the start of something new. This is because Sony has put its money where its mouth is, investing in a sparkling front-end, an innovative controller with a a joyous pack-in game to show it off, a gasp-inducing PS5 version of a cross-gen blockbuster and, in the form of Demon's Souls, a single, actual, honest-to-god, big-time PS5 exclusive.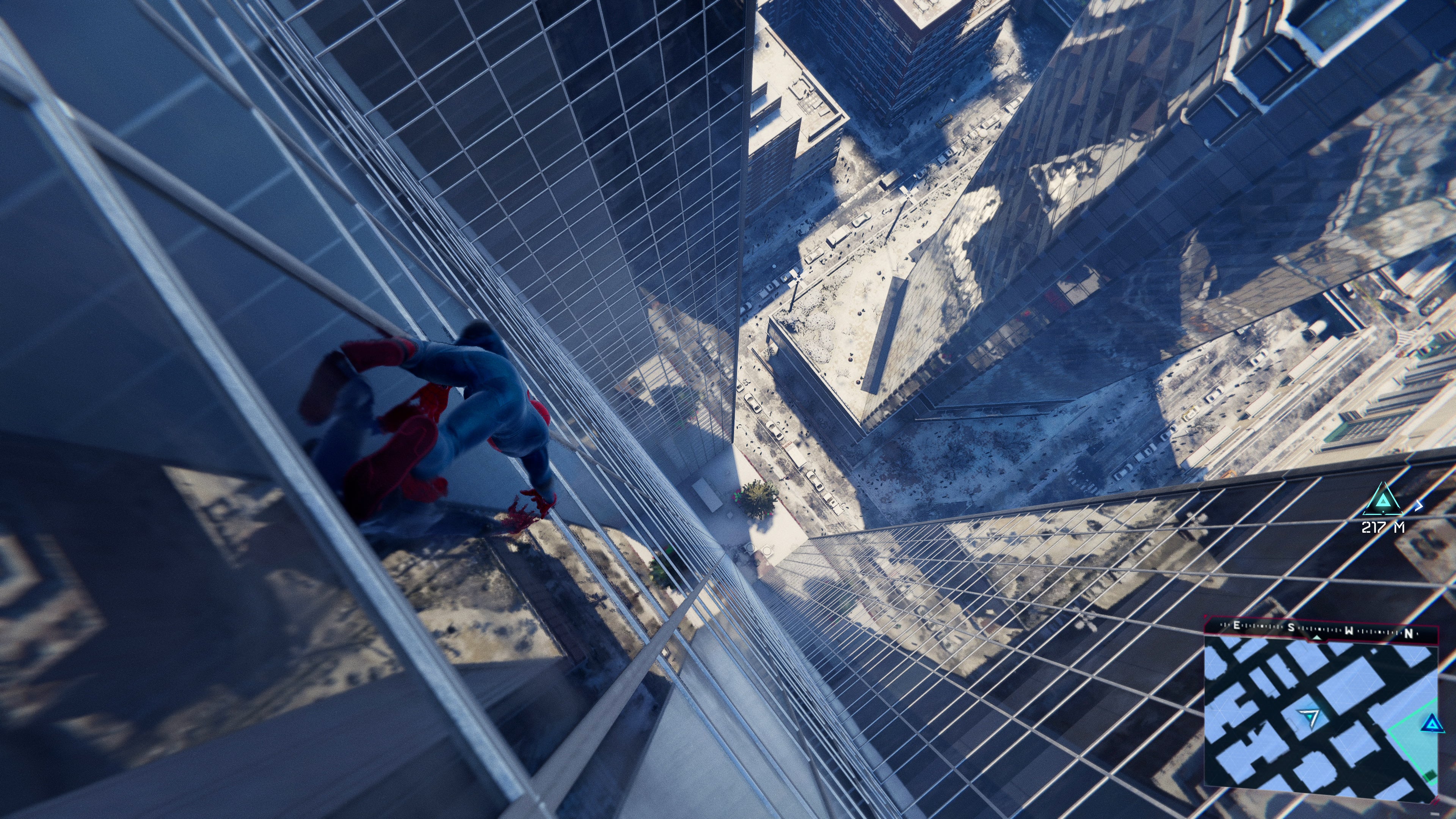 Over the aisle, as it were, it is a different story. It is a terrible shame and an unprecedented let-down that the new Xboxes arrive without a big new game to call their own - though Halo Infinite's delay was doubtless the right thing for that game, the Halo series and the staff at developer 343 Industries. But Halo Infinite never belonged just to the Xbox Series consoles, or even to the wider family of Xbox consoles. It is also a PC game, and a game you will be able to stream on Android phones. It is, above all, a Game Pass game, and Game Pass, not Halo Infinite, is the killer app for Xbox.
Even Game Pass does not make up the whole of Microsoft's big picture, though. Fire up an Xbox Series X or S and it is the incredible seamlessness of the experience that strikes you. There's no data to be transferred, there are no saves to be copied to a USB stick. Everything has already been backed up without you having to think about it. All your Xbox games are only a download away, your progress will sync in a few seconds, and the games' compatibility with the new machine has been quality assured and, in many cases, carefully optimised. You can set preferences for how they run at system level. Did you buy Destiny 2 on PS4? Doesn't matter, it's on Game Pass (with all expansions) and there's cross-save, so your characters carry over. It all just works. This is for the players.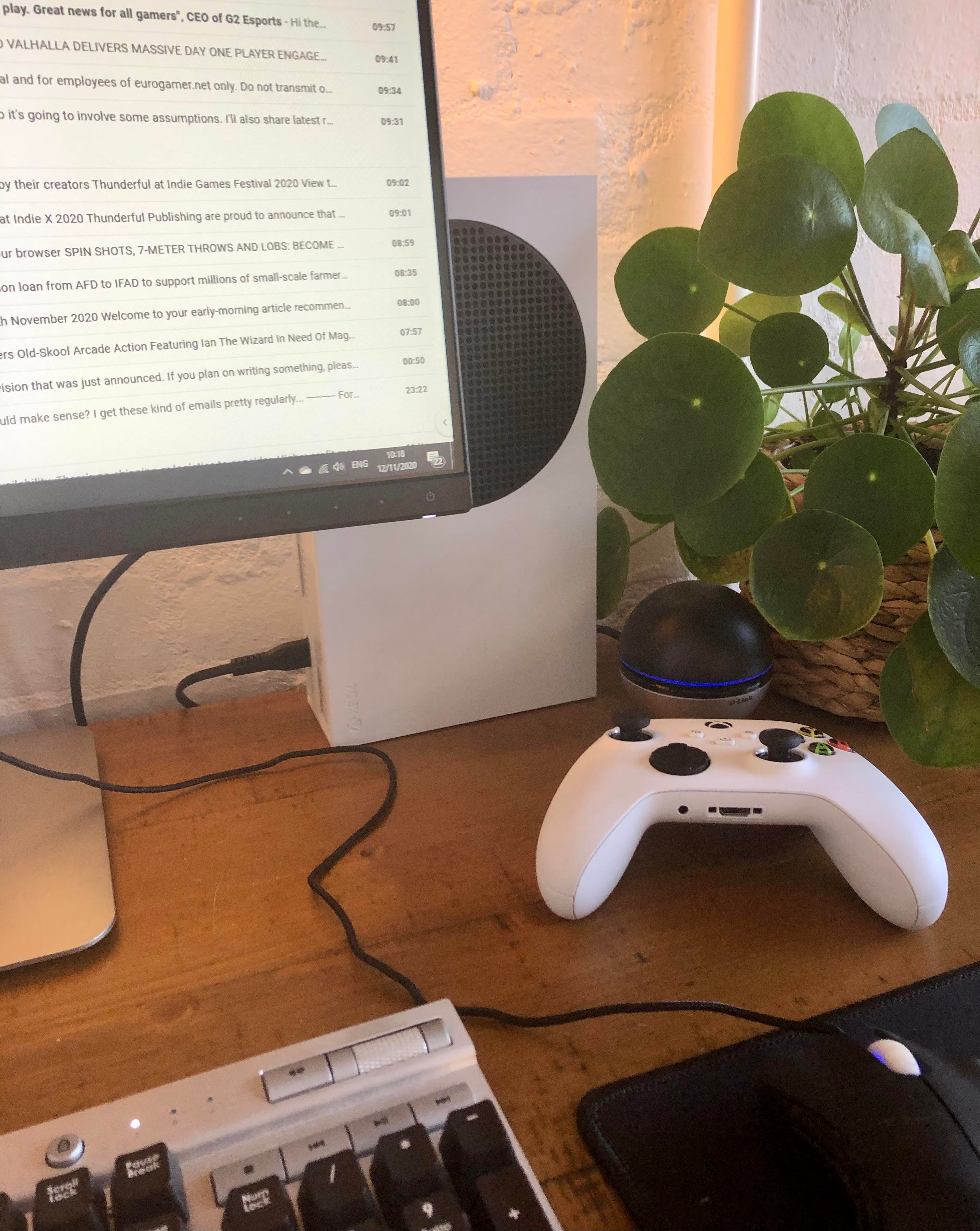 On Game Pass, you will find Final Fantasy 7 taking pride of place alongside a shiny new version of Gears 5; trashy bargain-bin deep cuts like Black alongside curated indie darlings like Don't Starve and Night in the Woods. It might not feel as much like the future of gaming, but it's a joy and relief to encounter a new console that isn't so desperately keen to turn its back on the past. Best of all, Microsoft's assiduous work in this area since its backwards compatibility drive began in 2015 has pressured Sony into following suit, with the result that PS5's compatibility feature is also excellent, if less full-formed and well-tested. The same is true of Microsoft's eager embrace of cross-play and cross-save in the last few years. Competition, of course, cuts both ways, and I am sure the game-makers at Microsoft's many newly acquired studios will be inspired by the next-gen visions of Spider-Man: Miles Morales and Demon's Souls.
Sony's eyes are over the hill and on the horizon; it is thinking about what's next. That's vital to the creative and technological health of the medium. But gaming has been on a relentless forward path for too long now. Microsoft's broad-church, platform-agnostic approach, also evidenced in the existence of the low-cost Series S, is here to make sure nothing and nobody gets left behind. That's just as important for the future of video game culture.
These are differing philosophies, yet they're both right. Better still, they're actually complementary. Under each others' influence, both platforms should come out stronger. It is a cliché to say we're all winners in this fight - but this time, I think it might actually be true.