PS4, Xbox One and Switch bundles drop to Black Friday prices once again
PS4 bundles from £200! Xbox One consoles from £150!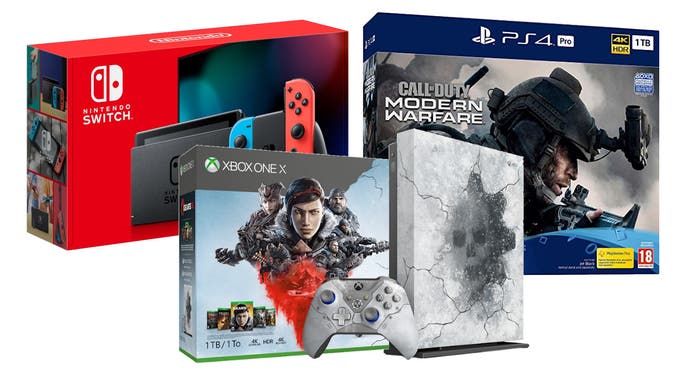 If you're looking for a last-minute deal on a PS4, Xbox One or Nintendo Switch bundle then you can find many at their Black Friday prices as we enter the final shopping week before Christmas.
In what seems to be one unified attempt to clear warehouses before locking them up for the holidays to demolish far too much turkey, chocolate and booze (or is that just me?), multiple retailers have put loads of console deals live this morning. While the Switch deals aren't massively exciting, there are PS4 bundles starting at £199 and Xbox One offers from £150. So, if you've been holding off picking up either, now's your last chance for a discount before the year is out.
I've split up all the best deals I've seen so far below by console to make it easier to find what you're after. As these offers appear to be practically everywhere, I'll continue to update this page with all the best ones I spot throughout the day.
PS4: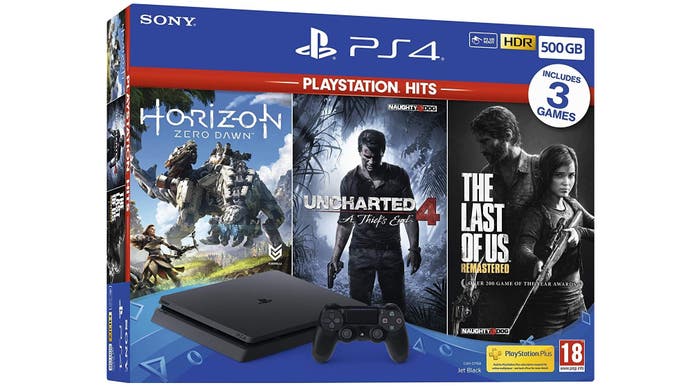 Both the bog-standard PS4 and the more powerful PS4 Pro are reduced. In terms of sheer value for money you can't really beat the PS Hits bundle at £199.99 - that includes Horizon Zero Dawn: Complete Edition, Uncharted 4 and The Last of Us Remastered. With the PS4 Pro bundles, it looks like you can add FIFA 20, Modern Warfare or Death Stranding at most places for about the same price.
PS4 500GB:
PS4 Pro:
In addition, some PSVR discounts are also available once more. Game has the best of the bunch, as it's offering a PSVR Mega Pack with Rick and Morty: Virtual Rick-ality for £209. Elsewhere, PS4 controllers are available from £29.99 in a range of colours, including the newly-released Rose Gold edition.
Xbox One: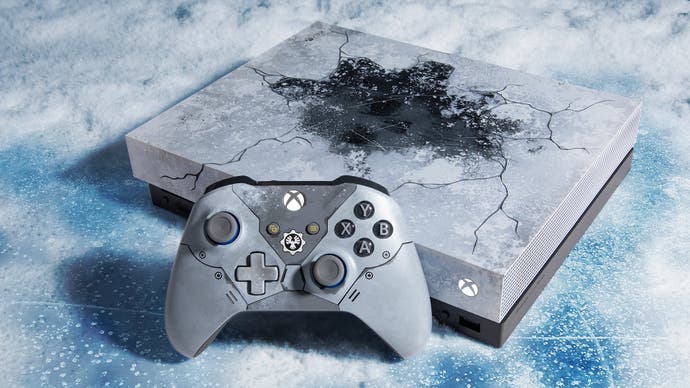 As with Sony's box, the full range of Xbox One consoles are all reduced right now. There's nothing quite so incredible at the All-Digital Edition for £99 that we saw during Black Friday, but you can get an Xbox One S for cheap or an Xbox One X for its lowest ever price.
Xbox One S:
Xbox One X:
You can also find a whole host of top Xbox games, accessories and more in our Xbox Gift Guide for 2019!
Nintendo Switch: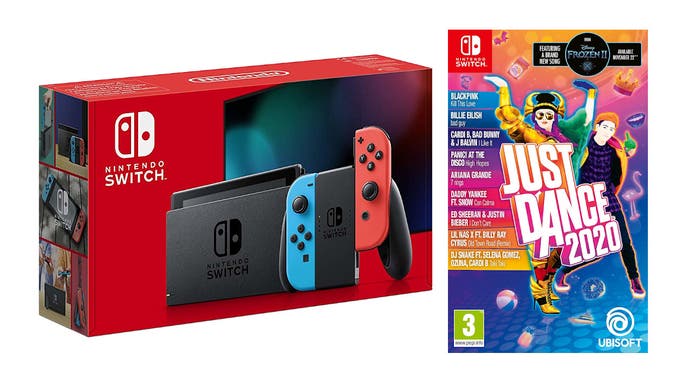 Lastly, there's the Nintendo Switch. While we're far from the recent Black Friday beating Switch and Mario Kart 8 bundle for £279, there's still a decent bundle or two out there if you're still looking to grab one. Stock appears very limited in a lot of places, though, so you'll want to act fast!
You can also find other last-minute bits and bobs in our Nintendo Gift Guide!
And that's about everything good I've seen at the minute. As I said, I'll be returning to update the page with any new bundles that I spot go live. Better yet, you can also give Jelly Deals a follow to ensure you're always the first to know about the best offers across games, tech and more!
Say you go with one of these bundles, you can find some things to pair them with, including the best PS4 external hard drives, best Nintendo Switch SD cards and Xbox Game Pass Ultimate for the best price.