PS4 and Vita will launch in China this January
Available in a killer limited "Dragon Edition."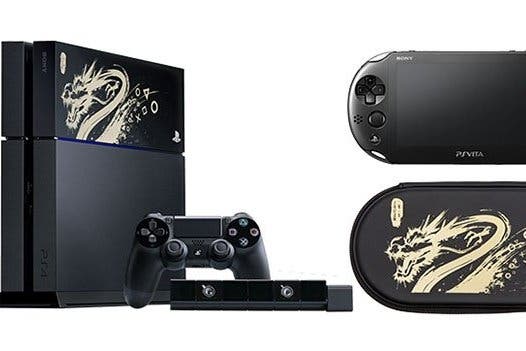 PS4 and Vita are heading to China on 11th January.
As reported by Endgadget, the PS4 will cost ¥2899 yuan (about £300) and the Vita ¥1299 (about £135). Comparatively, the Xbox One launched in the region for ¥3699 (about £380), sans Kinect, in September.
Up until the Xbox One's recent Chinese launch, consoles had been banned in the country for nearly 12 years (though were apparently easy to obtain illegally). Now, Sony is planning to provide China with exclusive "quality, healthy games that are suitable to China's national conditions and the preferences of domestic players... as according to the relevant government policies."
Sony confirmed that Final Fantasy 10 and Lehman Legend would arrive, pending government approval.
The Chinese PS4s and Vitas will come in both black and white versions, along with a limited edition (and very cool) "Dragon Edition," pictured below.