PS3 digital download prices slashed in US Ultimate Edition sale
UPDATE: Promotion not coming to UK, Sony says.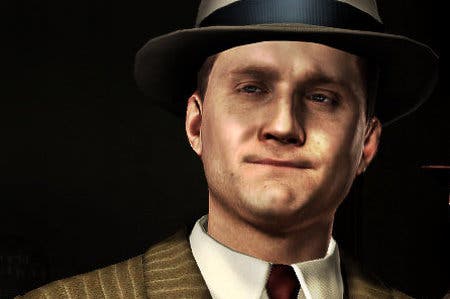 UPDATE: The Ultimate Edition promotion will not be available in the UK, Sony has confirmed to Eurogamer, although many of the DLC bundles are already available in Europe.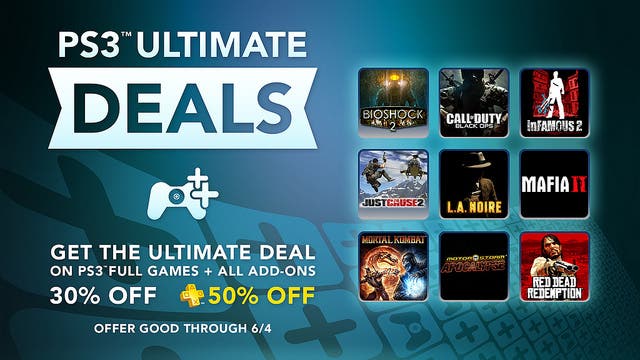 ORIGINAL STORY: Sony has announced a range of discounted digital Ultimate Editions for the US, each containing a copy of the game with all of its DLC.
Big name games such as Red Dead Redemption, Mortal Kombat and Call of Duty: Black Ops are included in the offer, as detailed by the official US PlayStation blog.
PlayStation 3 owners get a saving of 30 per cent, while PlayStation Plus subscribers save 50 per cent. The sale prices don't last long though - only until 4th June.
The deals vary somewhat in their generosity. 2010 title Black Ops is $66.49 (about £42), for example. Far cheaper is LA Noire - just $27.99 (£17.85).
We've contacted Sony in the UK to find out if the offer will come to Europe.
The full list of what's on offer:
Red Dead Redemption with Legends and Killers, Liars and Cheats and Undead Nightmare - $27.99/$19.59 for Plus members)
InFAMOUS 2 Complete Edition - $33.99/$23.79
BioShock 2 with Exclusive Character Pack, Minerva's Den, The Protector Trials, Rapture Metro and Sinclair Solutions - $27.99/$19.59
MotorStorm Apocalypse - $50.49/$35.34
Call of Duty: Black Ops with First Strike, Escalation, Annihilation and Rezurrection Packs - $66.49/$46.54
L.A. Noire: The Complete Edition - $27.99/$19.59
Mafia II with Betrayal of Jimmy, Greaser Pack, Jimmy's Vendetta, Joe's Adventure, Renegade Pack, Vegas Pack and Hero Pack - $20.99/$14.69
Just Cause 2 Ultimate Edition - $20.99/$14.69
Mortal Kombat with the Warrior Bundle and Klassic Skins Pack 1 - $34.99/$24.49