PS2: The Insiders' Story
To mark the end of PS2 production, we're re-publishing our insiders' account of the console's success, featuring Chris Deering, Phil Harrison and more.
According to Harrison, the parties were part of a strategy to keep employees motivated and proud to work for PlayStation. "When times are good it's important to share that good feeling with the staff," he says.
"It did get a little bit out of control at one point, when we were doing launch parties for games pretty much every month. So we cut back on that. Not necessarily for financial reasons, more... Health."
For all the good times, the wild parties and the ever-increasing sales figures, there were bad days at Sony, too.
"I remember a day about a month before the launch of The Getaway," says Reeves. "We realised there were a lot of brand names being used in the game that probably should not have not been used. It was things like L'Oreal and Coke.
"We had to tell the producer he had to take them out. And he said, 'I can't take them out.'
"We said, 'Sorry, you have to.' That was a very intense period.
"I think it delayed the release of the game by about three weeks because they had to remove them or blur them, and it was a lot of work, and they had to go through QA again, and it had gotten to alpha and it was kind of a beta but it wasn't really... It was a very frantic period."
Most of the time, however, the bad days were caused by hardware issues. "We had a big supply problem. It's a high-class problem but it can be horrific, and it's very time consuming," says Deering.
David Reeves recalls an occasion when he received a call from Masaru Kato, today Sony's Chief Financial Officer, to tell him SCEE wouldn't be getting shipments in time for Christmas that year.
"So we hired a Russian company who had four Antonov aircraft, which in the old days were used for moving stuff in and out of Afghanistan - tanks and things like that," says Reeves. "We hired them to fly into Japan, pick up all the PlayStations and bring them into East Midlands airport.
"That saved us. But the following year was a bit hairy again because all the PlayStations on their way for Christmas got stuck in the Suez Canal."
Sony's supply issues weren't helped by the fact that machines were complex to manufacture. "There are thousands of components in a PS2," explains Harrison. "You can't ship a machine with a note saying, 'I.O.U. one graphics chip' or ' one three-cent capacitor'. If one piece of the supply chain falls over, the whole thing gets held up."
Deering says there were also problems with the chip yield that the factories were achieving in the early days of PS2. "You budget for 50 per cent yield. If you're lucky you get 60 per cent; if you're unlucky you get 40 per cent. We had a yield as low as 20 per cent for a couple of months, and it was a nightmare."
But those problems didn't last. By the time Sony was ready to launch its next machine PS2 had firmly established itself as the number one console, opened up gaming to a new audience and asserted PlayStation's status as a fashionable, market leading brand.
Then everything changed. Nintendo and Microsoft kicked off the new console cycle with radically improved hardware. This time around Sony had to play catch-up, and to convince consumers to buy a console with a much higher launch price.
Today, Sony puts global sales of PlayStation 3 at 41.6 million - so there's some way to go to beat PS2's record figure. Can PS3 even hope to match it?
"Yeah, I really hope so," says Alan Duncan. "But the business model's a bit different in a networked world. Selling as many boxes isn't the be-all and end-all any more."
Ray Maguire points out Sony has sold many more PS3 units at £199 and above than PS2 units at the same price. "We've got a long way to go, but most of the PS2 product we sold was sold at £150 or below," he says.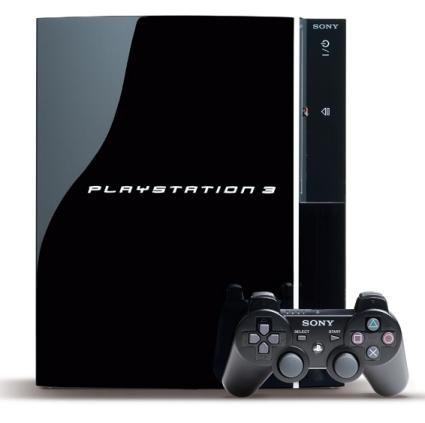 David Reeves agrees the price point is key, and believes reductions will tip the balance. "I saw a prediction recently that PS3 will probably have the highest installed base of all the next-gen consoles. I do think that will be true, eventually," he says.
"I think it can sell as many as PS2, maybe more," says Deering. "In the case of both PS1 and PS2, we sold more Slim units than original models. The PS3 Slim has only been out a couple of years.
"If you could get a PS3 for a hundred pounds... Can you imagine? It could go much higher and last longer."
Harrison sounds less optimistic. "I hope PS3 can match PS2, but I think the market dynamics are slightly different. It's much more competitive. For a large chunk of its life cycle PS2 didn't really have any competition anywhere in the world, so Sony was able to sell a huge number of units. If PS3 does reach the same level it will take longer and it will be a more difficult challenge."
Perhaps the final word should go to Chris Deering - the man who brought PlayStation to Europe, and who proved it was possible to be a market leader twice over.
"Ken Kutaragi is a genius, but he got a little bit unlucky with PS3. You can't be lucky enough to get three gold medals in a row."