PS2: The Insiders' Story
To mark the end of PS2 production, we're re-publishing our insiders' account of the console's success, featuring Chris Deering, Phil Harrison and more.
Even development champion Phil Harrison, who was head of Worldwide Studios by the time he left Sony, is prepared to admit that not all the games in the line-up were stellar. "Fantavision was great fun to play but I don't think it really fulfilled the promise of what PS2 hardware technology had been billed as being capable of," he says.
"I don't think, looking at the launch line-up, you would have extrapolated 148 million sales. It was a mixed bag. There was nothing there that you would have said was completely changing the way games were played.
"But getting any piece of software out for the launch of a new piece of hardware is an incredible undertaking. The hardware specification is a moveable target, the operating system keeps changing, the procedures for testing the games keep changing... So to launch a game with the hardware is a phenomenal achievement."
Just how important is the initial software line-up to a console's long-term success, anyway? At launch, it's all about getting consumers to buy into a brand. Or at least that was how Sony saw things back in 2000, as Alan Duncan, who today is head of UK marketing, explains.
"Those were the good old days when creative advertising agencies were the gods of marketing. Since then I've had to present PlayStation brand campaigns and it's difficult, because everyone looks at you as if to say, 'Are you mad?'"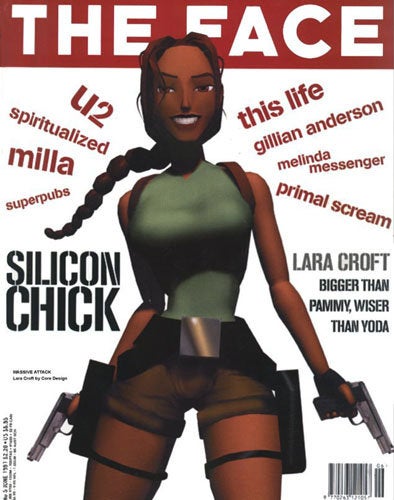 Mind you, says Duncan, that was his own reaction on seeing David Lynch's Third Place advert for the first time. Good job the marketing boss was fully behind it, following a bit of nudging.
"The agencies really pushed us but we bought into their crazy ideas," says David Reeves.
"You can never say you're 100 per cent confident but research showed it would appeal to those people who were waiting for something to come out that was really wacky.
"I remember showing it to some of the managing directors and they looked at it and thought, 'They're crazy.' But in the next breath they thought, 'That's good.'"
And so the duck and the mummy and the disembodied arm made it to our television screens. But would the same advert get the bigwigs' approval today?
"No," says Duncan, without hesitation. "The role of TV has changed completely. Back then it was about setting up the personality of the brand... Now people interact with you via social media, and we're in a much more competitive marketplace."
PlayStation 2 did have competitors too. The Dreamcast had already been out in Europe for over a year by the time Sony's console arrived. But within six months, SEGA announced it was pulling out of the hardware market completely. So did PS2 kill the Dreamcast?
"That's tough to say but it was certainly a big contributing factor," suggests Simon Roberts, one of SCEE's games consultants back then and a senior producer today.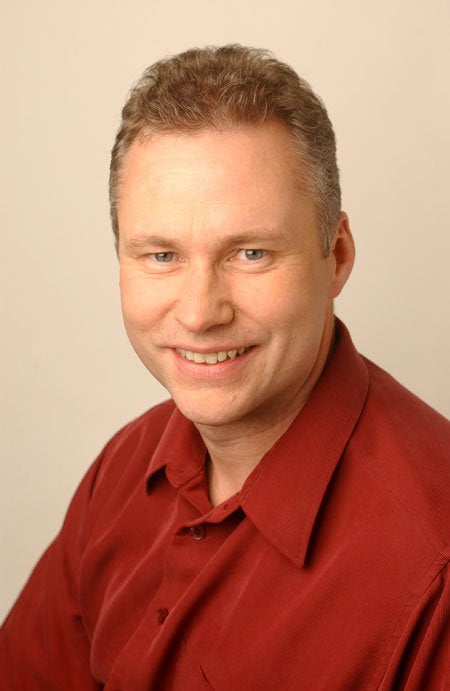 "SEGA did manage to mess that one up quite spectacularly, quite quickly... Although maybe it's unfair to say that. Sony is a major behemoth of a corporation with a lot of assets, clout and financial ability. SEGA was relatively new and it was probably too much for them to handle."
The Dreamcast may have been vanquished but there was another threat on the horizon. This rival had even bigger backing than Sony could provide, as Chris Deering knew.
"The Japanese were not too worried, but I knew Microsoft had five times more money than Sony. They could do anything they wanted if they put their mind to it," he says.
"So from day one, I assumed Microsoft was going to be a horrific competitor."
Deering needn't have worried so much. Xbox didn't launch till nearly 18 months after PS2 and never caught up. "We worked hard to make it as difficult as we could for them, but they didn't turn out to be as prolific and experienced as we thought," he says now.
"I overestimated their ability to get it together in Europe. They hired some good people but they were very US-centric. We built these huge defensive walls and they tended to work.
"But it was still 50 per cent luck - I'm not going to say I was a genius. I was just aware and focused."
One of Sony's key defensive strategies was to secure the support of other software publishers and their commitment to exclusive deals. "We courted third-parties intensely, like crazy," says Simon Roberts.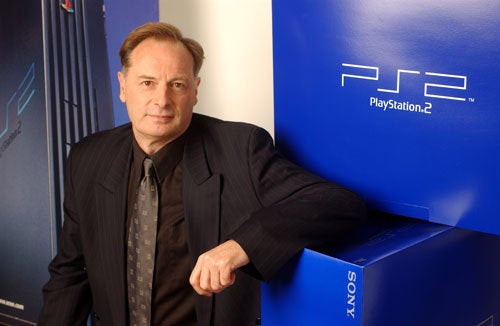 "I was on that team and I know how much effort we put into getting people on board, getting the right kind of games and giving them the right incentives."
According to Deering, this strategy came straight from the father of PlayStation himself. "Ken Kutaragi was very pro third-party. He said we should never allow ourselves to have more than a third of the software market or we'd drive away other investments, and I believed that."
Not everyone agreed with Chris and Ken, however. "The US paid lip service but in their DNA they still believed in the philosophy of companies like SEGA and Nintendo, who saw exclusives as nice to have for the royalties, but wanted their own titles to succeed," says Deering.
The bid to secure those big exclusives began, says David Reeves, at E3 2000. "A few weeks prior, we sat down and targeted the games we thought would be good for exclusivity. We had a list of about seven and a pot of money.
"We went off to LA and we were holed up in the Sunset Marquis hotel, where Chris and I shared a small villa. We invited the publishers in one by one and just worked through the list."
Will you support Eurogamer?
We want to make Eurogamer better, and that means better for our readers - not for algorithms. You can help! Become a supporter of Eurogamer and you can view the site completely ad-free, as well as gaining exclusive access to articles, podcasts and conversations that will bring you closer to the team, the stories, and the games we all love. Subscriptions start at £3.99 / $4.99 per month.