Proteus set for Steam later this month
Ambient exploration game about to emerge from beta.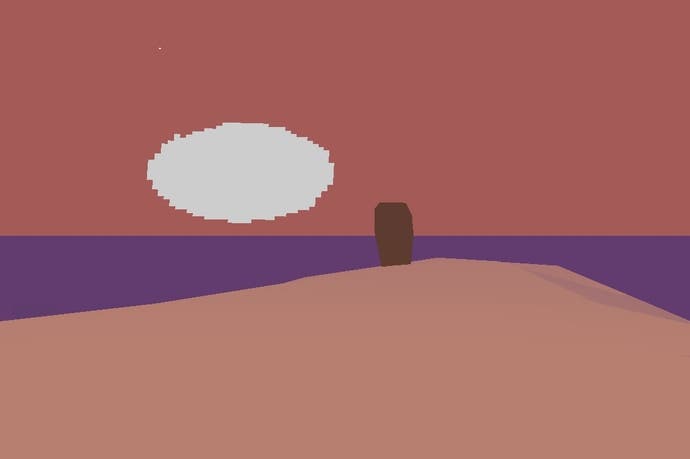 Surreal, lo-fi exploration game Proteus is set to transform from a beta into a beautiful Steam release for PC and Mac on 31st January.
The beta currently costs $7.50, but the price will go up to $9.99 upon release. All beta purchasers will get a Steam key and the version on the Humble Store will remain DRM free.
"Since the start of the beta we've been refining and expanding Proteus and have reached a point where it feels right to call it 'done' (at least until we've had a rest and thought about another update)," said developer Ed Key on the game's official site.
You may remember the Proteus beta as the game that cheered up Tom Bramwell when he was feeling gloomy. "It was so soothing," he wrote back in August. "I felt calmer, like I'd just been on holiday and left my phone at home."
Beyond Tom digging it, Proteus has been a big award-winner on the indie circuit where it won Best Audio at IndieCade 2011, was a finalist for the Nuovo award at IGF 2012, and was featured in the Museum of Modern Art's "Common Senses" exhibit in New York City.