Project Morpheus renamed PlayStation VR
UPDATE: Final Fantasy 14 VR demo created for TGS only.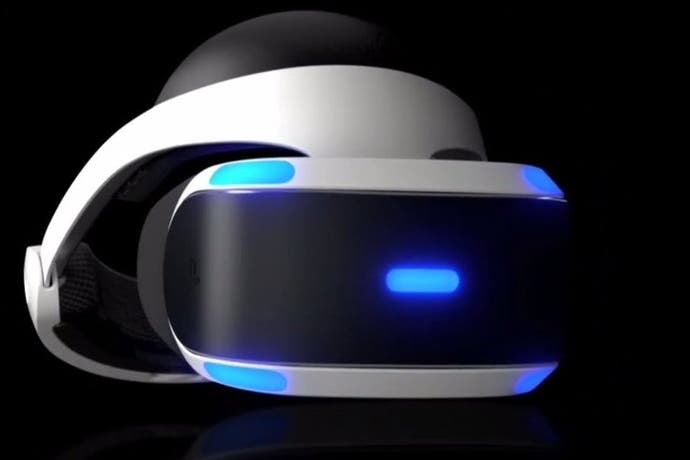 UPDATE 2PM BST: Square Enix has told Eurogamer that Final Fantasy 14's involvement with PlayStation VR, as seen on the slide below, amounts to nothing more than a demo created for the Tokyo Game Show.
"This is a demo that's been created for TGS," the company told us, "we don't have any plans for an official release."
Exactly what the demo involves we'll have to wait until the TGS doors open tomorrow to find out. Our Aoife Wilson and Martin Robinson are at the show.
ORIGINAL STORY 9.30AM BST: Sony's PS4 virtual reality headset known thus far as Project Morpheus now has a finalised name: PlayStation VR. What a wacky name!
The announcement was made at Sony's Tokyo Game Show press conference this morning, accompanied by a video reel of PlayStation VR games and people playing them (embedded below).
Among the games glimpsed are RIGS, a mechanised combat game by Killzone dev Guerrilla; cockney gangster game London Heist by Sony's London Studio; and underwater diving game The Deep. There was also a Japanese popstar game and some kind of dating simulation game, it looked like. There was a co-op family game too. A slide of the game-names follows.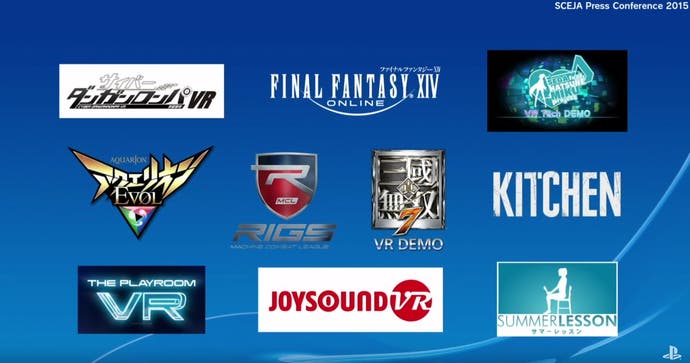 You'll be able to play PlayStation VR at EGX in Birmingham next week.