Professor Layton's new adventure turns him into Luke's protégé
Steam ahead.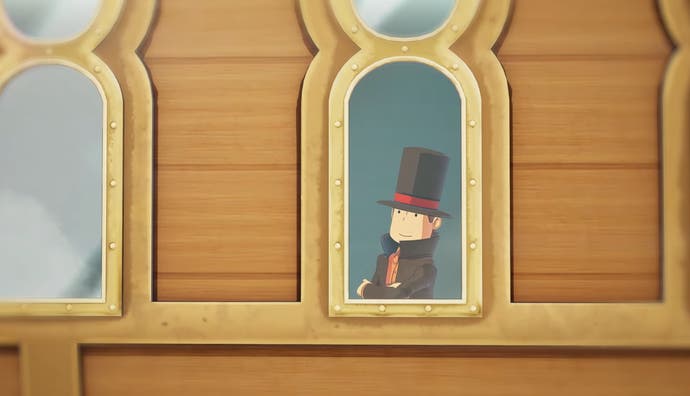 A new trailer for Professor Layton and the New World of Steam has shown off a neat twist to this surprise puzzle-solving sequel's story.
After a long wait for a new entry in the series, New World of Steam will place the Professor as something of a newcomer himself, in a story which moves the series' action to America.
It's here that Layton's former protégé Luke has been living following the events of 2010's The Unwound Future, and where he has since made a name for himself as a local detective. The newly-arrived Layton, meanwhile, is an unknown - and so in this game the usual rookie/pro relationship will be reversed.
The beloved Professor Layton series originally released on the Nintendo DS, with an original trilogy of games followed up by a further trilogy of prequels. The last of these arrives for the Nintendo 3DS - and ever since, the series has been on something of a hiatus.
A spin-off centring on Layton's daughter arrived in 2017, to mixed reviews.
From the looks of things here, The New World of Steam will gently move the story on from all that and act as a fresh entry point into the franchise for newcomers.
Set in an advanced steampunk version of America - specifically, a fictional city named Steam Bison - today's trailer states that this world will expand as Layton and Luke solve its mysteries.
Professor Layton and the New World of Steam was first announced in last month's Nintendo Direct and is due to launch on Switch, though it still lacks a release date.