Prime Day 2023 part 2: here's everything we know about the Amazon sale in October
Here's everything you need to know about Amazon's second Prime Day sale aka Prime Big Deal Days.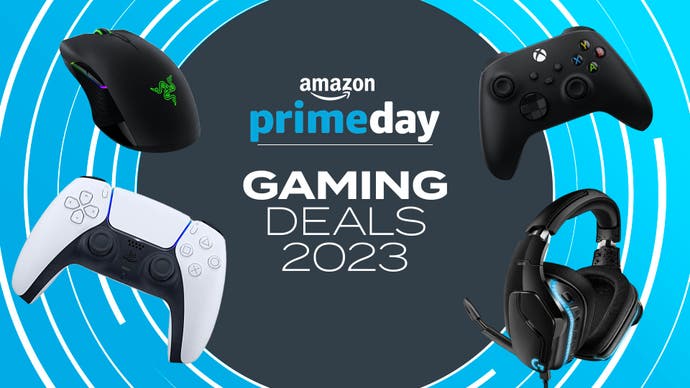 The main Amazon Prime Day sale is done and dusted for 2023, but the online retail giant recently announced that they will be launching a second Prime Day-like sale in October.
Amazon is calling the event "Prime Big Deal Days" and it's being described as an "exclusive shopping event" for Prime members only. It plans to treat its Prime members to lots of early savings and deals ahead of the Black Friday sales and Christmas shopping season.
Keep reading to find out everything we know so far about Amazon Prime Day 2.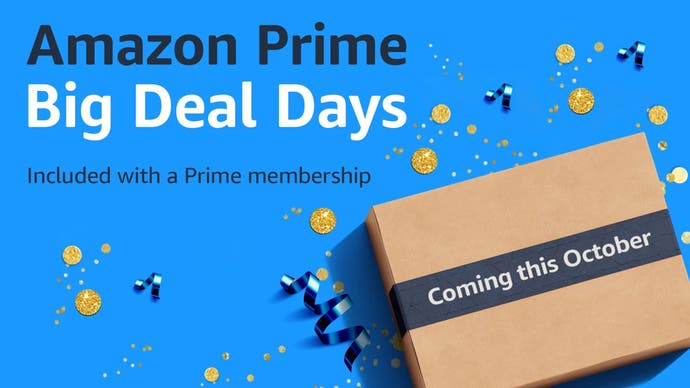 What is Prime Day 2 aka Amazon Prime Big Deal Days?
Prime Day 2 will be an exclusive online sale for Amazon Prime members in October. The online retailer is promising "some of Amazon's best deals of the season".
When do the Prime Day 2 sales start?
The Amazon Prime Big Deal Days 2023 event will start at 00:01am on 10th October and end at 23:59pm on 11th October 2023.
Do I need a Prime account to shop Prime Day 2 deals?
Yes, to make the most any Prime Day 2 deals, you do need an Amazon Prime account. As the name of the event suggests, you will need to sign yourself up for Amazon Prime to take part in the event. If you don't want to pay out for an account membership, then there is a work-around. Amazon is currently offering new customers a 30 day free trial, so you can use the trial for Prime Day 2 and simply cancel it when the event comes to an end.
Is there an Amazon Prime free trial?
Yes! If you haven't been a member before then you can sign up for an Amazon Prime free trial. This will give you 30 days of access to all membership benefits, including free next-day delivery, video streaming through Amazon Prime Video, freebies through Prime Gaming and a host of other services. Of course, most important for us here is the ability to take advantage of all the Amazon Prime Day 2 deals.
You can sign up right here at Amazon UK or Amazon US. Just remember to cancel it before the 30 days pass to avoid being charged for membership. Or, you can keep it rolling, perhaps at a reduced cost if Amazon decides to discount the price of a year-long membership for Prime Day - something it has done in the past.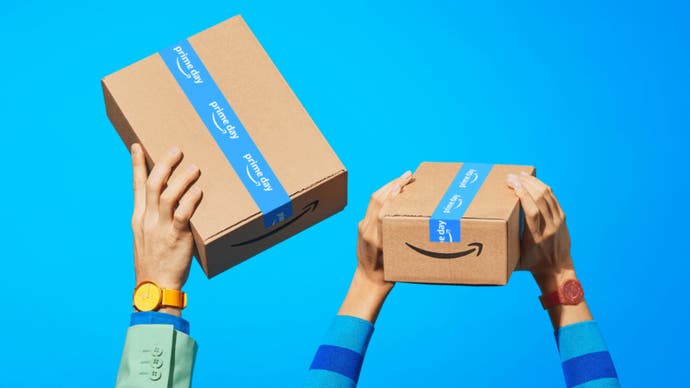 How do I get the best Prime Day 2 deals?
Set a budget
When confronted with masses of deals, it can be quite easy to be overwhelmed. This is where it's useful to make a plan beforehand and set a budget. If you are after a few specific products on Amazon, add them to your watchlist or basket and then keep an eye on them to see if they fall into your price range. Alternatively, you could put a sticky note reminder next to your phone or computer that lists exactly what you need and how much you want to spend.
Read reviews carefully
It's no secret that some reviews on online products are not always genuine. The ones that are sometimes shown at the top of a "review" section can be carefully curated by the company or seller in question. They can even write their own reviews! If you're looking into making a purchase, make sure to read through more reviews than just the top ones as they can sometimes be biased.
Shop around
Yes, Prime Day 2 can be a fantastic chance to get your hands on great deals ahead of Black Friday, Cyber Monday and Christmas, there's no argument there. However, it's still worth looking around at other places to ensure you are getting the best price possible. To compete with Prime Day 2, other retailers such as Currys and John Lewis in the UK, or Best Buy and Walmart in the US will often post competing deals too - you could save yourself a few extra quid just by looking around a little bit more before purchasing.
Look for Lightning
Amazon will have Lightning Deals running throughout the entire Prime Day 2 event period. These are often extremely good deals on a plethora of different products and items, but there's a catch. There are either a limited number of items included in the deal, or the deal is only active for a short period of time. As the discounts can be really good, these deals can appear and disappear very quickly. The best way to keep up with Lightning Deals is to regularly check Amazon's Prime Day 2 Lightning Deals page whenever you can. If you see a Lightning Deals you want, you're going to want to snap it up fast.
Use Item Filters
If you're looking at the deals on Amazon's Main Prime Day 2 page, then using the filters on the side of the screen can be a massive help. Doing this can help you stick to your budget by filtering the page to see items at a certain value. The filters can also help you sniff out the best bargains as you can filter items by the percentage discount applied to them, you can filter from 10 per cent off all the way up to 70 per cent and more!
We also recommend checking out Amazon's "Today's Deals" section on the regular, adding items to a wish list, or using a price checker site like Camelcamelcamel to get notified when a product is down to its lowest price. As an extra tip, we recommend shopping around at other retailers to compare prices too.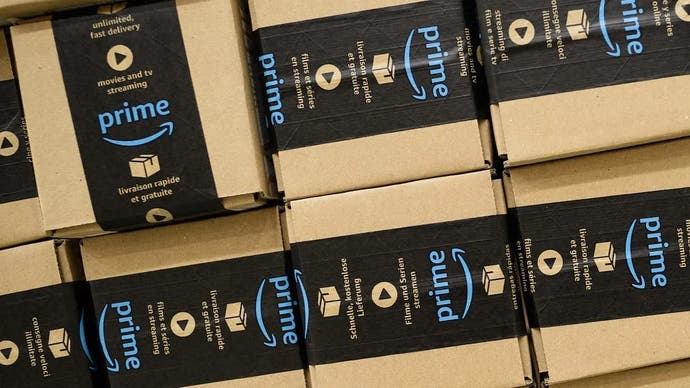 Will there be any PS5 deals in the second Prime Day sale?
PS5 consoles are relatively in stock these days. Sony recently discounted the PS5 Disc console for the first time ever in July, and is still £399 at the time of writing, so we could expect to see a repeat in the Prime Day 2 sales. We're not sure what Sony and Amazon have up their sleeves for the second Prime Day sale in 2023. For now, check out our PS5 stock checker page if you want to buy a PS5 today.
PS5 accessories have a higher chance of being discounted. In July, PS5 DualSense controllers and official PS5 accessories had some money off.
There will likely be some small discounts on PS5 games, too. AAA games like Elden Ring and Horizon Forbidden West were reduced in the Prime Day sales this year, but perhaps we'll be treated to some more money off in October. In the meantime, check out our PS5 deals page for the latest savings on PS5 games and accessories.
Will there be any Xbox Prime Day 2 deals in October?
We are hopeful to see a price drop on the Xbox Series S and Xbox Series X over Prime Day 2. Xbox controllers and headsets could also be discounted. For now, check out our Xbox deals page for the latest savings on Xbox games and accessories.
Will there be any Nintendo Switch Prime Day 2 deals in October?
We're hoping Nintendo Switch consoles will be on sale including the standard Switch, Switch OLED and Switch Lite. If there aren't any discounts on the standalone consoles, then we at least hope Amazon and Nintendo will throw some juicy bundles together. We don't expect many major discounts on first party Nintendo Switch games.
---
Best Prime Day gaming deals in July 2023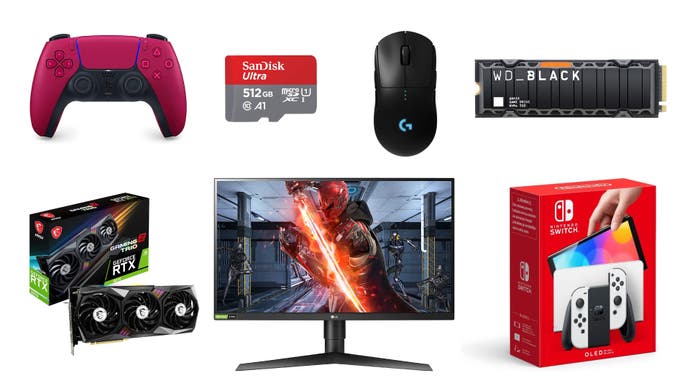 There were big discounts on PC hardware and gaming accessories in the Prime Day sales in July. Some of the most popular Prime Day deals were discounted SD cards and SSDs. This included a 512GB Samsung Pro Plus Micro SD card for just £39 (was £74) in the UK, while a 1TB Samsung 990 Pro SSD was under £80 and a 2TB WD_Black SN850X SSD was £106.
There was also lots of discounts on PC gaming accessories including gaming mice, keyboards and headsets from brands like Logitech, Razer, SteelSeries and more. Check out Digital Foundry's best Prime Day PC gaming deals guide to find all the best offerings that Prime Day had to offer.
There were also some Prime Day deals for PS5 accessories, Nintendo Switch consoles and controllers, and Xbox accessories too.
---
Prime Day deals 2023 highlights
UK
Prime Gaming and other Amazon Prime perks
Prime Gaming members could claim four free games in the lead up to Prime Day 2023 including Prey, Baldur's Gate 2: Enhanced Edition, Shovelknight and Star Wars: The Force Unleased.
Other promotions that Prime members could take advantage of included:
---
We'll be updating this page with more Prime Day 2 info as it trickles through, so make sure to bookmark this page and check back later. In the meantime, check out our latest deals right here on Eurogamer to keep up with even more gaming offers.