Prey adds a free trial on all platforms
Keep your progress when switching to full game.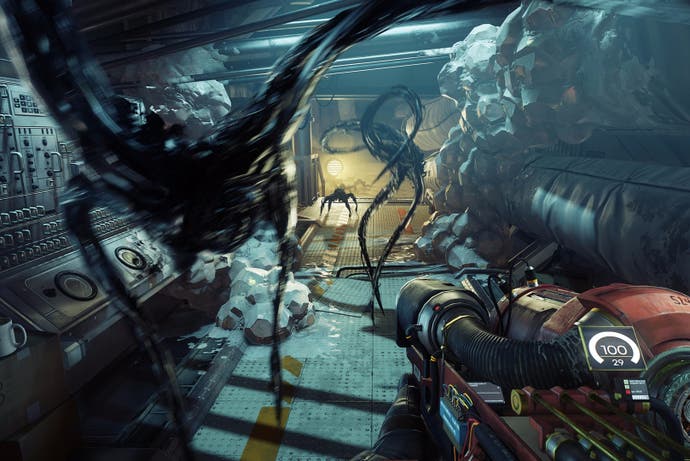 Starting today Prey will offer a free one-hour trial on all platforms.
This will be the first time there's been a free trial of Prey on PC. There was already a demo available on PS4 and Xbox One, but this trial will be different in that it will allow players to keep their progress - along with Trophies and Achievements - when they switch to the full game.
Prey launched in May to rave reviews, though its sales weren't exactly stellar. Its retail release in the UK fell behind that of the Switch-exclusive Mario Kart 8 Deluxe, despite the fact that few people own Switches, yet Prey is available on the more popular PS4, Xbox One and PC.
That's a shame, as we quite liked what developer Arkane was doing with this sci-fi reboot.
"If the chemistry between powers, terrain variables and opponents may fall short of Arkane's best work, the setting's gravity and the charm of certain individual systems are enough to pull you through to the finish," wrote Eurogamer contributor Edwin Evans-Thirlwell in his Prey review.