Pre-order Crysis 3, get Crysis free
May arrows your interest.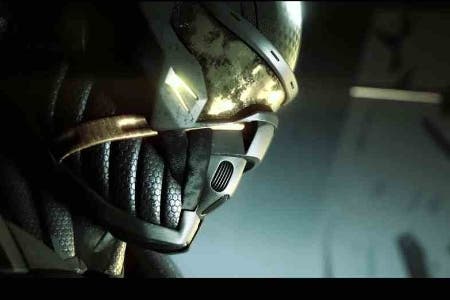 Pre-order Crysis 3 and you'll receive a free digital download of the original Crysis, publisher EA has announced.
The offer is open to UK gamers at GAME or via Origin.com.
EA is really keen for you to pre-order. Doing so will also upgrade you to the game's special Hunter Edition, which gifts you fast-track access to a handful of in-game weapons.
"The release of Crysis in 2007 was truly a watershed moment for first-person shooters and raised the bar on cutting-edge visuals and gameplay and we could not be more thrilled to include the original game as a pre-order bonus," Cevat Yerli, boss of Crysis developer Crytek, said.
Jim Rossignol gave the original Crysis a starry-eyed write-up in Eurogamer's 9/10 review. "This is a game that feels supremely engineered, like a precision machine, or a German automobile," he wrote.
Crysis launched for download on PlayStation Network and Xbox 360 just over a year ago. The digital version would usually set you back £15.99 or 1600 Microsoft Points.