Portal 2 improves brain training more than software designed for that, says science
This was a triumph.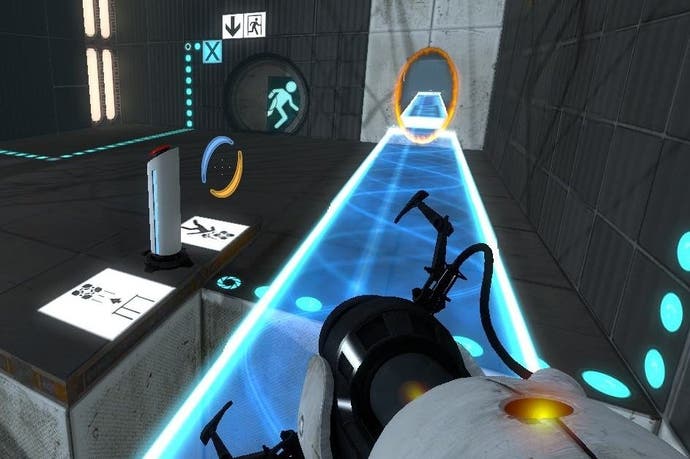 A recent study from Florida State University pitted Portal 2 against a piece of software specifically designed to train one's brain. The result: Portal 2 was more effective at that sort of thing.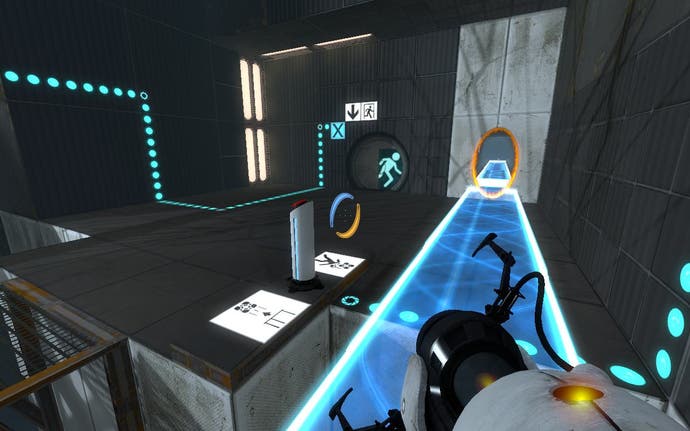 The study, popularised by Popular Science and captured below via Gamasutra, had its 77 participants randomly assigned to play either eight hours of Portal 2 or eight hours of a game designed for brain training called Lumosity, a "cognitive training program" that claims to "improve various core cognitive skills including memory, attention, processing speed, mental flexibility, spatial orientation, logical reasoning, and problem-solving skills."
The subjects were then given a series of tests before and after their game-playing session that measured their performance in three distinct criteria: problem solving, spatial skill and persistence.
Those assigned to Portal 2 showed increased performance in all three criteria.
"Portal 2 players also showed significant increases from pre-test to post-test on specific small and large-scale spatial tests while those in the Lumosity condition did not show any pre-test to post-test differences on any measure," the study concluded.
Of course, with a sample size that small and only one other game to compare it to, the ultimate effects of Portal 2 are still inconclusive. "The sample in this study is relatively small and may lack sufficient statistical power; hence caution should be taken when generalising the findings," the report noted.
Here's the full study: