Polite games for polite people
A look inside Excalibur, the publisher that brings you the super Simulators.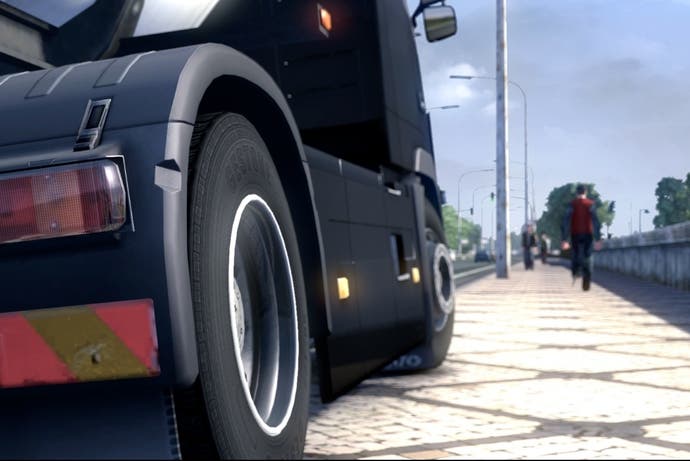 You'll find them on a farm, naturally. Down winding roads that spider out of Banbury and into the Oxfordshire countryside there's a handsome house and a little office, where a lazy hustle of pigs graze in the small patch of land out back. It's a dashingly English scene, and as you make your way down the gravel pathway you're met by a dazzlingly English gentlemen: Excalibur founder Robert Stallibrass, the man behind a video game publisher that's a very English success story.
You'll likely know Excalibur from its vast selection of simulator titles, from Chemical Spillage Simulation to Camping Manager 2012 via such esoteric delights as Tow Truck Simulator. They're the subject of much mockery, but it's serious business - in a tumultuous time for many traditional publishers, Excalibur is, it proudly claims, the only fully privately owned outfit left in the UK. Not only that: it's a successful one, too.
There's more than camp novelty to Excalibur's story, then. Stallibrass had identified a fast-growing market for simulators, and after a few small forays into the genre he and his team came across a strange but successful farming game that was doing the numbers in Germany. "I looked at it, and thought it was good - very good," he remembers.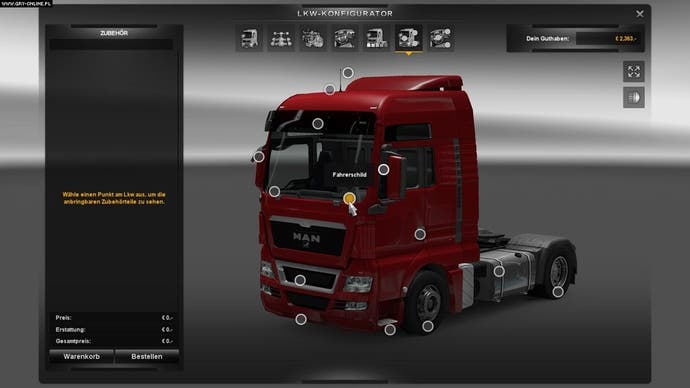 "I took it to the buyer at Game, who I knew very well, and I said here you go: we've got this product. And he laughed. He started laughing. He said not a chance, won't sell. But I still persuaded him to put it on the shelves. And on the Monday morning after the first weekend of sales, my phone went. And all I could hear was someone laughing. And he said to me, you know Robert, the joke's on us. It sold half of the initial stock in the opening weekend, and he said when can he have some more. And that's what kicked us off."
Stallibrass says Farming Simulator's sales broke the 2 million-barrier worldwide, pushing it towards the figures enjoyed by the likes of Microsoft's own Flight Simulator - heady territory indeed. "I think looking around, we could see it had been successful in Germany," Stallibrass says of the success. "Farmville at the time had something like 65 million users on Facebook. It seemed a reasonable bet, for want of a better term. And since then we've had all sorts of quirky ones, like Garbage Truck Simulator, and Street Cleaning Simulator. They do make people laugh, but actually they've very good products."
They really, truly are. Euro Truck Simulator 2, Excalibur's highest profile release this year, is also perhaps Excalibur's most accomplished. The pedestrian subject matter's easy to mock, but beyond that there's a vast and involving simulator that takes in miles of European countryside, cab models that would make Polyphony proud and a meta-game that's incredibly deep. It's Elite via a stopover at a greasy spoon, essentially, and is every bit as good as that sounds.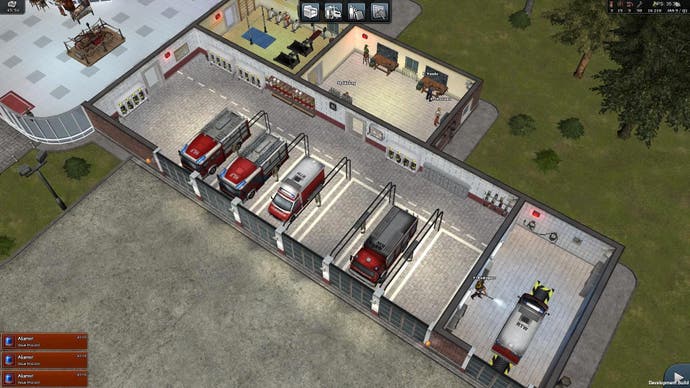 Euro Truck Simulator 2's been another success for Excalibur, and it taps into the appetite of an audience that's tired of chewing down a stodgy diet of bullets and bellicose bravery. "I think that there are a load of people out there who are frankly quite bored of shooting and killing everything or driving fast," says Stallibrass. "They want something that is engaging, and maybe requires a little bit of thinking. One might say it rides on the back of the eco society, that inherently we all want to be farmers again. We're sick of the rat race, we hate having to work our pants off."
Odd, then, that people are seeking solace in unconcealed reproductions of mundane occupations, the busywork and labour that ticks under many games pushed spectacularly to the fore. There's something strangely gratifying, though, about hauling through rough representations of the edge lands that connect Southampton and Dover, and something soothing about tuning out as you tune in to one of the game's in-built radio stations that accompany you on your epic drives. It's a formula that's found some dedicated and informed fans.
"I'll always remember when we launched Euro Truck Simulator 2," says Stallibrass. "It was a Friday night and the game had come out that day. The mail order line goes on a Friday, and normally we don't pick it up - you get often get whining children. The office was just closing, and I thought maybe it's my wife saying 'oi, you're late, come back for supper.'
"He phoned - and this is a true story - he phoned up and said 'I drive a juggernaut from Lancashire to Devon every day. I've been waiting for this to come out. I took the day off today. I was in Game at 25 past nine. I bought my copy at 9.30. I came home and I played all day. And this is one of the most realistic games I've ever played in all my life.' And he said 'as a trucker I can say that this is absolutely fantastic'."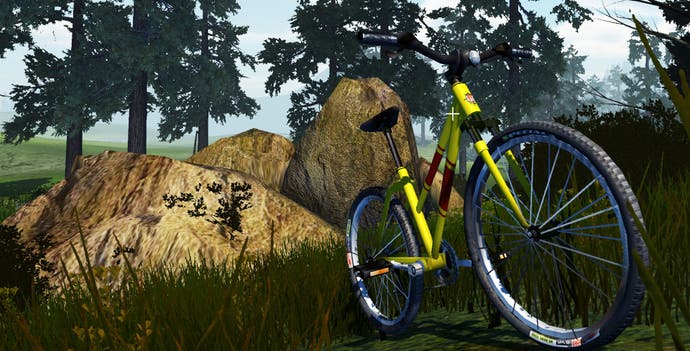 Another thing about Excalibur's games is that they're all fundamentally nice. The most recent release, Recovery Search and Rescue Simulation - one of the first games to be developed by Excalibur itself as it looks to move away from its previous model of acquiring other games - sees you scouring parks for lost items. It's simple and slightly crude, but it retains the philanthropic spirit of much of what Excalibur's done before.
Zoo Park, Excalibur's answer to the Zoo Tycoon series, is a typical example. Here, rather than seeking to make your millions by keeping animals captive, the end-goal's been switched on its head. Your task is to nurture wounded animals back to health, the objective to simply release them to the wild and back to their own habitat.
Nice games for nice people, basically - and surely that's a venture worth getting behind. Against a backdrop of stabbed throats and grim violence, it's no wonder that Excalibur continues to do well by continuing to source, publish and produce very agreeable games. It's going to carry on doing so, as well, and like so much else about the publisher its ambitions are slight and modest - there's an interest in moving to PlayStation 4 when the self-publishing model removes any existing barriers, but the idea's to keep things simple.
"The moment you start going down the console route, it can suck up your money like nothing on earth, both with the development, the cost of publishing, the commitments you have to make on the production run, the payments up front. As much as it's great to turn over £3 million, if you have a console product and it only brings back a little more it's a complete waste of time to just have made 50p."
Not that Excalibur's chasing millions, of course: somewhat fittingly, it's all about just keeping the homestead ticking over. "I've got a mortgage to pay," Stallibrass says with a soft smile. "And a 12-year old Discovery to keep on the road."