A Pokémon-themed Hori Split Pad Pro for Nintendo Switch is coming
Plus, a whole range of other Switch accessories with Pokémon designs.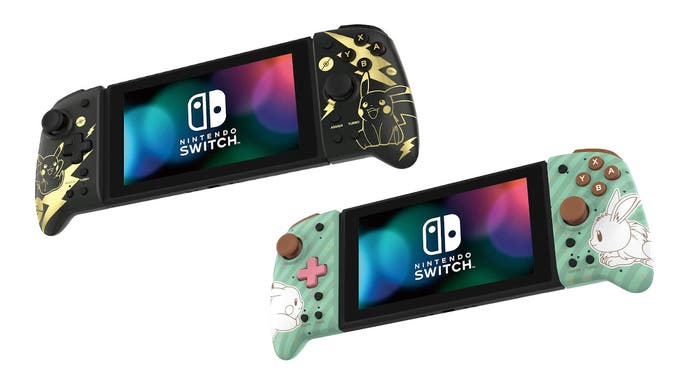 Following on from a trio of plain iterations and the original Daemon X Machina version, Hori is bringing out two new designs for its popular Split Pad Pro Nintendo Switch controller attachment - this time featuring Pokémon.
The first is a black and gold Pikachu model, while the second features a pastel Pikachu and Eevee design. Both are scheduled for release later this year and are available to order now from Amazon. Might be nice to pair with a good Nintendo Switch Black Friday deal when they crop up in November!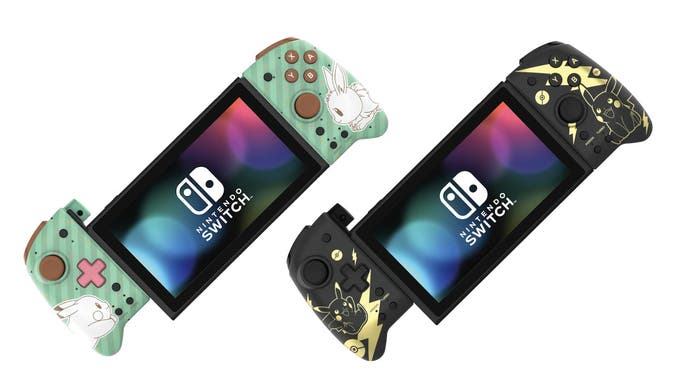 The Hori Split Pad Pro has proven to be an excellent buy for anyone looking to get something akin to a full controller while playing the Nintendo Switch in handheld mode - especially when playing more intense or involving games. From personal experience, I've definitely found the Joy-Cons to be uncomfortable after extended use so welcome attachments like this.
There are a few important things to note if you're looking to pick up a set for yourself. The first, is that they can only be used in handheld mode and take the place of the standard Switch Joy-Cons. Second, you can't attach the two halves together to make an on the spot Switch Pro controller. Lastly, if the size doesn't give it away, they won't fit on the Switch console when it's docked.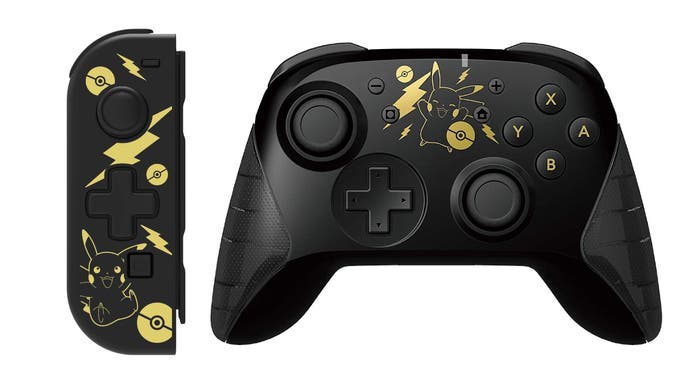 If you want something like that instead you might want to consider the new Horipad, which also features the black and gold Pikachu design seen on the Split Pad Pro.
Finally, alongside these, Hori will also be launching a left-only Black & Gold Pikachu Joy-Con that will come with a proper D-pad. No matching right Joy-Con appears to be available, so you'll have to stick with whatever one you currently have on your Switch, like going out with a pair of unmatching socks on. It's also scheduled for launch in November.
For even more gaming goodies you can always take a visit over to Jelly Deals or give us a follow on Twitter for all the latest gaming bargains. Definitely do the latter to be kept up to date will all the Amazon Prime Day gaming deals heading our way across 13th-14th October.