Pokémon Go's Johto Tour was its most demanding day yet
Collection challenges.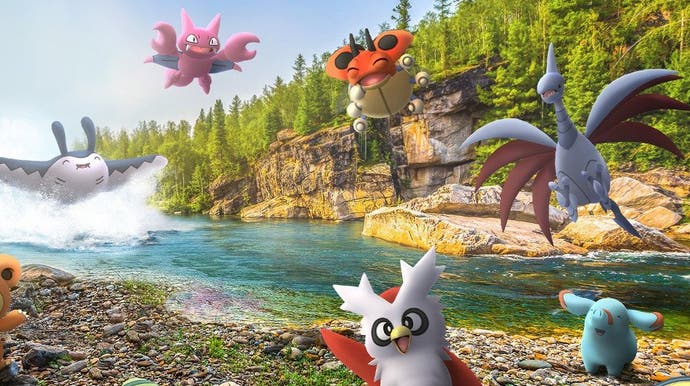 In nearly six years, I don't think I've ever been busier playing Pokémon Go. This weekend's ticketed Johto Tour event offered an eye-opening checklist of things to hunt down, battle and trade - so much so, some fans have said the event should have lasted two days, or had better signposting for some of its more obscure challenges.
Johto Tour was a celebration of the series' Gold and Silver game region, and in that it was a success. Its questline saw you choosing between those game's Starter Pokémon, while its rotating hourly creature spawns were themed around key in-game areas. As with last year's Kanto Tour, the region's full Pokédex of creatures was available to catch, trade for or evolve.
For long-time fans of the series, the sight of the normally raid-exclusive Legendary dogs Raikou, Entei and Suicune appearing in the wild was a brilliant nod. And while tough to catch (although easier via Incense) these could even be available in their rare Shiny versions.
As announced, Johto Tour's story quest concluded with the chance to catch the time-travelling Mythical Pokémon Celebi - only the third time it has ever been obtainable since Pokémon Go launched. This also unlocked a lengthy post-event questline for players to complete over the days ahead, offering a super-powered Shadow Ho-Oh and Lugia.
But there were fewer storyline revelations here than I'd hoped for. All season, the game had teased a big surprise hiding behind an ancient door, with events slowly resulting in the opening of its locks. Celebi was somehow involved, as was Team Go Rocket - which eventually stole the item behind the door to create its new Shadow Ho-Oh and Lugia. But what was it, and why did Celebi appear? As Pokémon Go next turns its attention to Alola, it seems a missed oppurtunity for a proper conclusion.
Story aside, as an event to haul in as many Pokémon as possible, Johto Tour provided. Event-exclusive Unown, Shiny-possible Smeargle, and rare wild evolutions such as Steelix and Tyranitar certainly made for an interesting mix of spawns to sort through and Shiny check. The game's list of hourly Collection Challenges were easy to tick off, though a couple of other quests proved a lot tougher.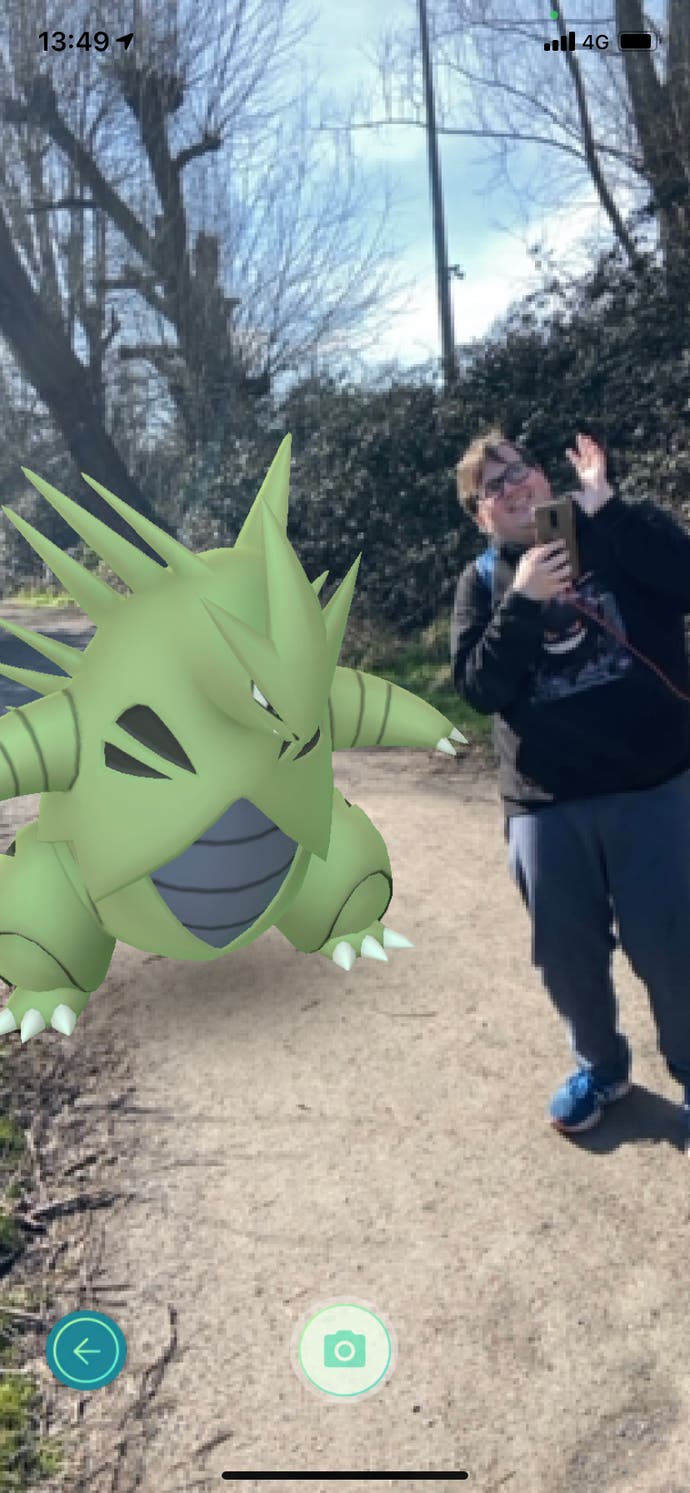 A side-quest where you battled Trainers dotted around the map seems to have been the event's biggest bugbear, as these NPCs only appeared at certain PokéStops and required you knew what you were doing to get the questline started. This took several hours to finish while walking around as part of a large group of switched-on fans, all eager to track the Trainers down to ensure they checked off every single thing from the day. On my own, this would have taken a lot longer.
The gameplay design here was an evolution from last year's Go Fest, where NPC battles flooded PokéStops and meant spinning locations for items quickly became annoying. A further improvement here was the option to fully switch off NPCs after the quest was completed. However, a lack of in-game explanation meant some fans never got that far.
Other gripes I heard included the possibility of missing a couple of creatures needed to tick off various challenges - such as Espeon, which has always required you to evolve it during daylight hours - plus the usual moans about the expected Shiny chances. On the one hand, Pokémon Go still does not do enough to illustrate the likelihood of finding particular Pokémon in their rare Shiny forms - particularly as the grind of Shiny hunting is a key reason some people play. This is particularly true for Pokémon in eggs or raids, where you purchase items for extra chances. On the other hand, Johto Tour appeared to offer similar Shiny chances for wild spawns as previous ticketed events (rather than the ultra-boosted Shiny chances on Community Day).
In terms of value for money, £10 for a ticket was easily covered by the number of raid passes given out as part of the ticket, even without the countless rare spawns, quests and other bonuses provided. Likewise, for its 12 hours of things to do - you certainly could not complain there was not enough to keep you busy. I had ticked off my various Collection Challenges around half-way through the event, but it was a long day - 12 hours, from 9am to 9pm. As ever, if you want to get the most of these events, you also need to be active for most of it.
I enjoyed my day - though certainly felt tired after. Like many I've spoken to, I would have preferred a second day to sort through some of the event's admin - such as last year, when Kanto Tour offered a chilled Sunday with raids and the ability to mop up any last Collection Challenges. This time around, Niantic held a "premium" real-world Sunday experience in a couple of select cities with a separate ticket - something it feels took precedence over the main event most played. A two-hour window where you could finish evolving and trading creatures was available - but finishing at 11pm made this a 14-hour day.
The best Pokémon Go events are ones which have debuted new creatures, originated fresh gameplay, and brought people together. As a celebration of a region already well-trod in Pokémon Go, Johto Tour offered some new Shiny creatures to find, tweaked NPC battles and fun wild Legendary encounters, and encouraged player co-operation on its harder tasks. But there are likely to be learnings here too ahead of this summer's big Go Fests - on what to expect of players in a single day timeframe, as well as clearer instructions ahead of time.