Pokémon Go wrongly slaps scores of iPhone users for cheating
Niantic now "investigating".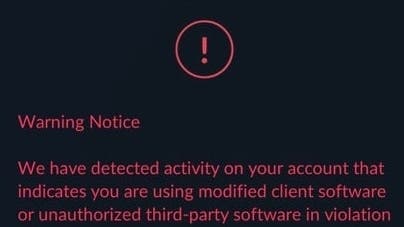 Pokémon Go is experiencing a serious issue which has incorrectly flagged scores of iPhone users for cheating.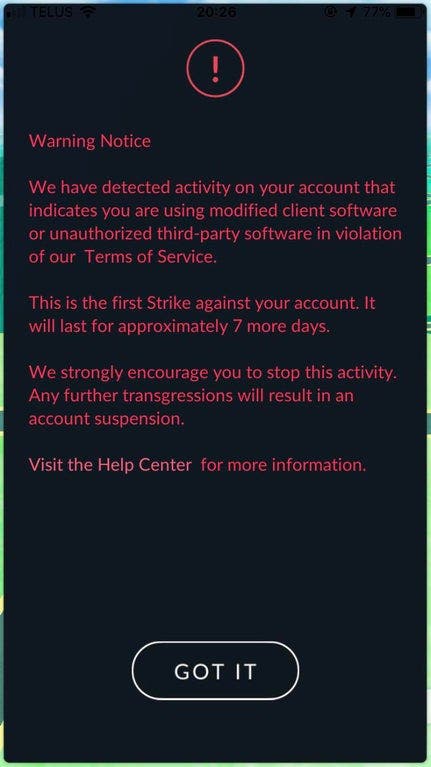 Fans think "thousands" of players are affected, and Eurogamer has received more than 100 messages from Pokémon Go players over the past 48 hours. All of this follows several large threads of similar experiences on top PoGo reddit r/SilphRoad.
Those affected have received the game's standard seven-day soft ban warning, usually issued if the game detects someone using modified software to cheat (such as by "spoofing" their location). These soft bans initially limit the rarity of Pokémon you can catch, though repeated offences can incur a 30-day soft ban, before your account is then blocked for good.
The Pokémon Go community believes the issue is affecting iPhone users on the iOS 12 operating system, although it is unclear why some people are being affected and not others.
"Hi, I'm hoping you can help me with a false seven day ban my son (age 7) received from Pokémon Go," one user said in an email to Eurogamer. "We are not a spoofer, have no third party apps. I don't even understand how to do that, and certainly neither does my son."
Some users have listed a detailed history of trying to contact Niantic's in-game support to report several repeated bans, to no avail.
"I've had problems with Pokemon Go for three months," another user said. "I have been blocked six times for seven days and do not get any help from support. Always the same standard answer. I tried everything, changed my cell phone, factory setting, password..."
And another: "Been hit with unwarranted/false seven day strike. I've played since day one (totally legit) and I'm well upset to have got this unwarranted strike and to read that it'll prob lead to more strikes and maybe a permaban. I've worked hard on my account over these past 4 years."
And another: "My fiance has got the ban and has never done no wrong, she's 52 and suffers with anxiety and pokemon is a big part of our lives."
Niantic has now acknowledged the issue and said it would investigate further, although there's no word yet on when accounts hit by punishments would be restored.
We've asked Niantic what has caused the issue, and if anything can be done in future to ensure an issue like this highlighted sooner after being reported to in-game support.
We're investigating reports that some players are being incorrectly flagged by our systems and receiving punishments on their accounts. We will share an update as soon as we are able.

— Niantic Support (@NianticHelp) June 15, 2020