Pokémon Go will let you raid with friends from home
While this summer's Go Fest events will be redesigned.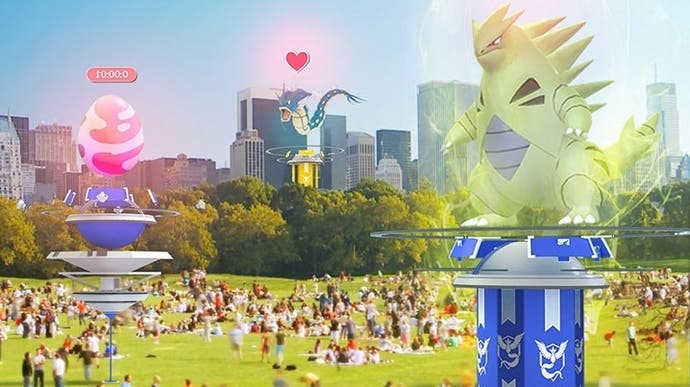 In its most fundamental change to gameplay yet, Pokémon Go will soon allow you to take part in raid battles with friends from home.
The change is one of several new features in development at Niantic in response to the global coronavirus crisis, detailed today in a lengthy blog post from company founder John Hanke.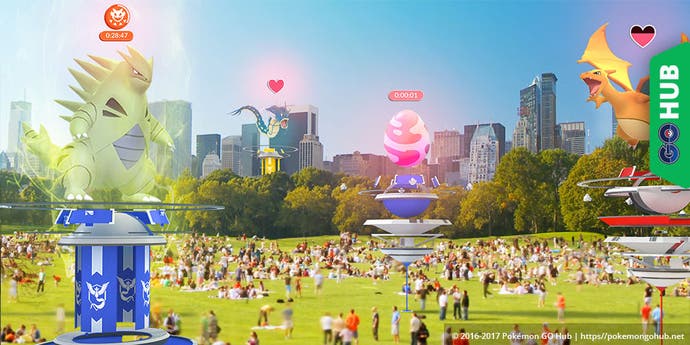 The post also touched on the game's annual Go Fest events, which see tens of thousands of players meet up in cities every summer.
Niantic will be "re-imagining" these to bring them "directly to your home" via "an entirely new way to enjoy Pokémon Go Fest". More details will be announced soon.
There's no word on when or how remote raiding will work - we'll update as more is announced.
In other developments, Adventure Sync, the game's method of tracking steps while not playing, will be tuned to work "even better with indoor movement and activities".
Another feature on the horizon, meanwhile, will be a way to "virtually visit and share memories" from previously-visited locations.
"We created Niantic with a mission to help people get outside, exercise, and explore the world, with the ultimate goal of helping people connect with others," Hanke wrote. "Today we support a global community of hundreds of millions of people who look to our games for regular entertainment and an opportunity to get outside and connect with friends.
"We have always believed that our games can include elements of indoor play that complement the outdoor, exercise and explore DNA of what we build. Now is the time for us to prioritise this work, with the key challenge of making playing indoors as exciting and innovative as our outdoor gameplay.
"We are adding to our product roadmap so we can enable more ways to play inside and around the home in the coming days and weeks, when the world needs it most.
"In areas where it is permitted by local authorities, outdoor walks, practiced with proper social distancing, will continue to be a great way to contribute to physical and mental well being and you'll still be able to play our games while you do that. The changes we are making offer an alternative when that's not possible.
"We look forward to the day when we can return to the familiar places we dream about and once again safely play together with family and friends. When the world is ready for that, we'll be ready too."
Last week, while playing Pokémon Go from my sofa I wrote about how Pokémon Go faced a "unique and sustained existential challenge" the like of which its creators never could have imagined. Even with all of the game's existing changes in place, the game's community felt at risk without alternative methods to play. Remote raiding with friends, in particular, will be a huge help.