Pokémon Go legendary creatures return for new event
To unlock eggcellent rewards.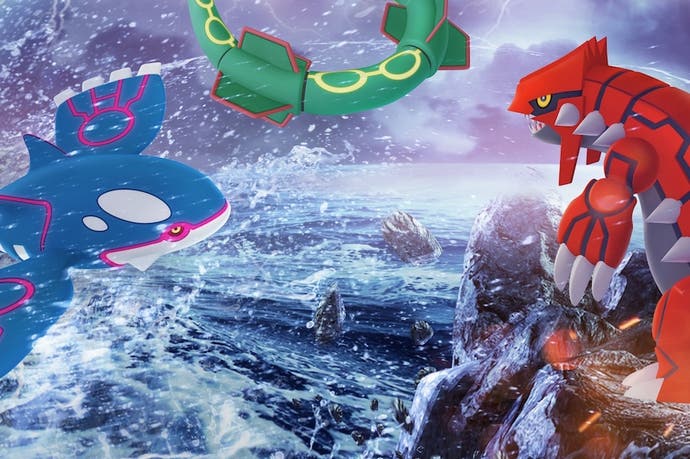 Pokémon Go's legendary trio of Groudon, Kyogre and Rayquaza will feature in a new event which begins today.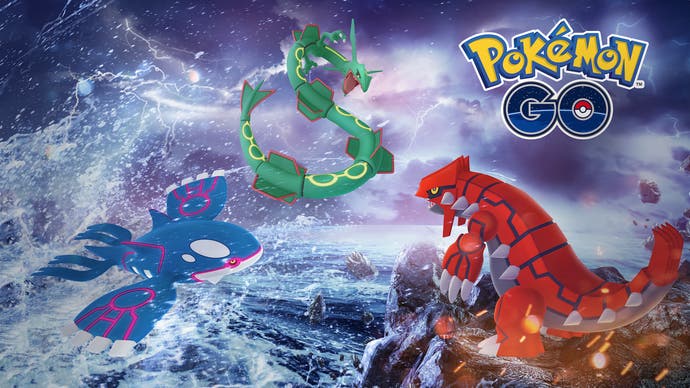 Rayquaza is the currently-featured Pokémon in legendary raids, but will be joined by December's Groudon and January's Kyogre for Pokémon Go Legendary Week.
The event - which is actually longer than a week, and will run from today until 5th March - will see developer Niantic total up the number of each legendary Pokémon defeated.
If more Rayquaza are defeated than Kyogre and Groudon, then the game will offer windy weather-boosted Pokémon such as the sought-after Bagon in eggs from 5th March to 16th March.
If more Kyogre or more Groudon are defeated, then Pokémon which prefer sunny or rainy weather will be preferred.
Rayquaza is the creature which the community will likely most want to win out in this battle, as players search for Bagon to finally evolve their Salamence (which do not spawn wild).