Pokémon Go leak suggests Gen 3 for Halloween event this month
UPDATE: Second leak reveals new Pikachu.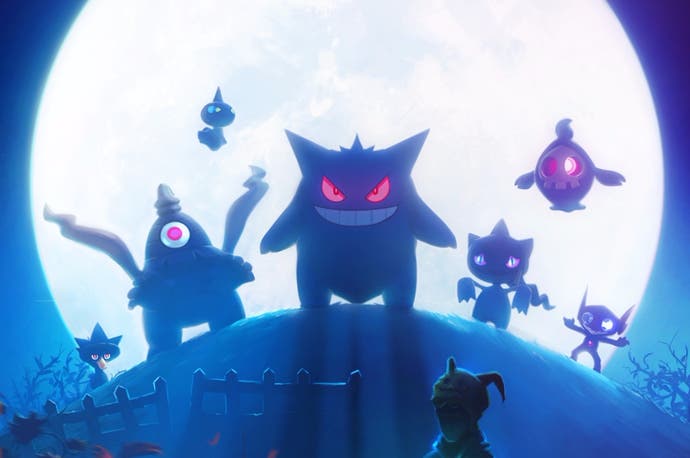 UPDATE 17/10/17 9.05am: Pokémon Go's Halloween event has now been spotted in a second leak - this time from Apple itself. An image showing Gen 3 Pokémon and a new, costumed Pikachu has been spotted on the iOS App Store.
Pikachu is shown wearing an appropriately seasonal witch's hat. No doubt it will be a limited-time costume available only during the event.
There's still been no official confirmation of what the event may contain, although the introduction of some Gen 3 creatures is no longer in doubt.
---
ORIGINAL STORY 16/10/17 9.15am: The first Generation 3 Pokémon look set to hit Pokémon Go within days.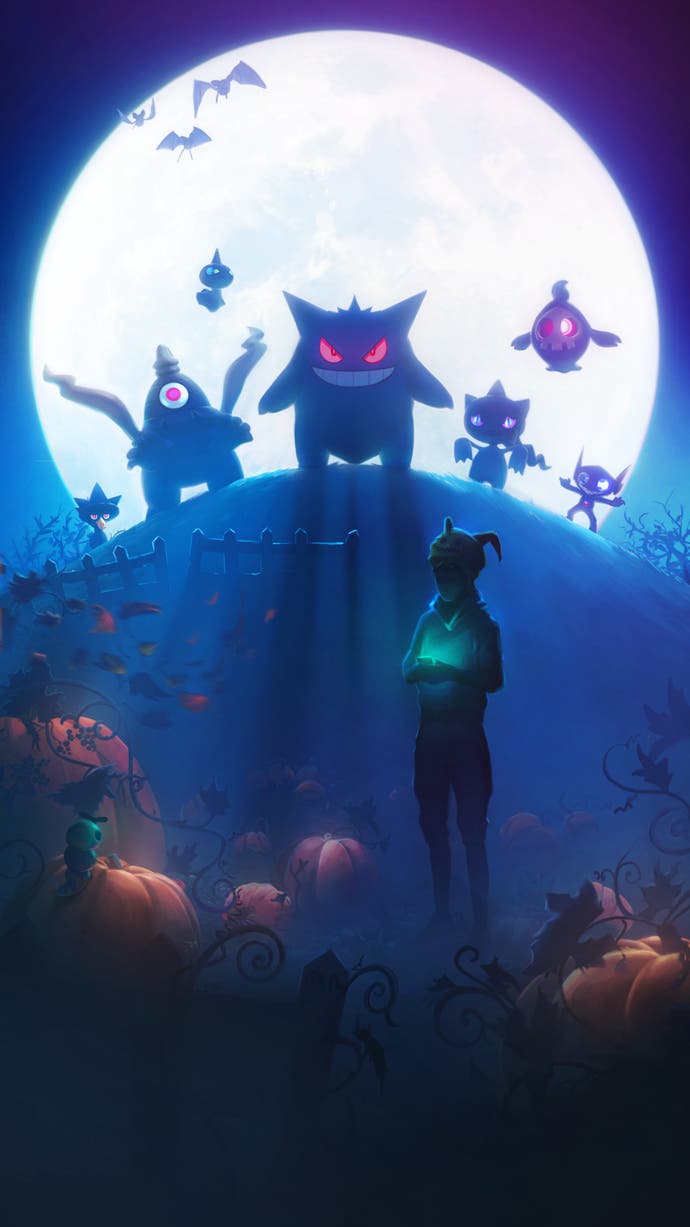 Leaked artwork shows Gen 3 creatures as part of the game's upcoming Halloween event, due to go live within the next fortnight.
Pictured in the art are a range of suitably spooky Gen 3 monsters, such as Duskull, Dusclops, Shuppet, Sableye and Banette.
The image was found in the game's files following an update over the weekend. Data for the addition of Gen 3 has been trickling in during the last few months, however.
Over the weekend, sound files for each of the Gen 3 Pokémon were also added - the last piece of data needed before they can be released.
But while the files for all 200-odd Gen 3 Pokémon are now present, we'd bet only a few will be available during the Halloween event - the ones pictured here.
Last year Pokémon Go dripfed the first Gen 2 Pokémon - Baby varieties - before the full launch of the generation at a later date.
Pokémon Go is also still missing several species from Gen 2 - the legendary Ho-oh, the painterly Smeargle and the Christmassy creature Delibird, the last of which will likely be released in December.
Pokémon's third generation of monsters debuted in Pokémon Ruby and Sapphire for the Game Boy Advance. Notable monsters include the starters Treecko, Torchic and Mudkip, the weather-changing Castform and legendaries such as Latias and Latios.
Interestingly, the player character shown is wearing a hat based around Gen 7 critter Mimikyu. It's the first time the app has acknowledged later generations before their release.