Pokémon Go just released Ho-oh in a surprise new legendary raid
Go go!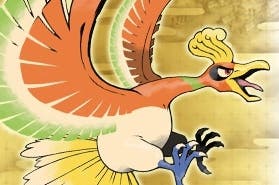 After a successful Global Catch Challenge to unlock Farfetch'd worldwide, Pokémon Go has another surprise up its sleeve - legendary raids for Ho-oh.
The brightly-coloured turkey is available to hunt down right now, until 12th December.
Ho-oh is the final legendary bird to appear in the game, after this summer's release of Articuno, Zapdos, Moltres and Lugia.
Pokémon Go will soon be turning its focus to the third generation of Pokémon, which makes this as good a time as any to finally release Ho-oh worldwide.
It's worth remembering that, until Friday, this month's final legendary dog will also be available in Tier 5 raids.
The Global Catch Challenge rewards (double XP, double Stardust, increased spawns) will also be active until Friday, too. Pop a Lucky Egg on when you are about to raid and you'll net 40k XP.