Pokémon cards pulled from Target and Walmart due to safety concerns
Following reports of "inappropriate customer behaviour".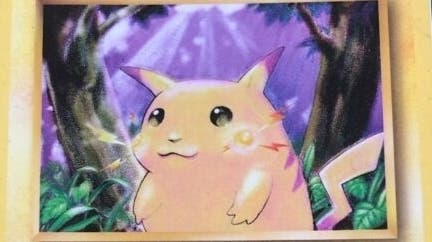 The high demand for Pokémon trading cards seems to be causing all sorts of mischief - again. Two major US stores are pulling their Pokémon cards, citing customer safety concerns as the reason.
After images of shop notices were posted on social media, Target confirmed to Bleeding Cool that it has decided to temporarily suspend the sale of MLB, NFL, NBA and Pokémon trading cards out of "an abundance of caution". The cards will be pulled from all stores on 14th May, but will continue to be sold online.
As for Walmart, there's no word on whether the company has decided to remove the cards nationwide, but it seems at least some stores have pulled their stock. In March some customers began to report that trading cards were being locked up and limited to one per customer, and an internal memo has now leaked appearing to show that cards are being suspended due to "inappropriate customer behaviour" (via Total Toy Recon).
The reason for these measures is that demand for trading cards has skyrocketed, encouraging scalping and some extremely dodgy behaviour. In a particularly violent incident that took place outside a Target last week, one man pulled a gun on customers who were attacking him over sports trading cards. Demand for Pokémon cards in the US saw people scalping cards from McDonald's Happy Meals, and McDonalds is reportedly considering placing limits on the number of Happy Meals you can buy in the UK to prevent this from happening again. Some people in the US even started cutting open cereal boxes to dig out the valuable Pokémon card packs inside (via Polygon).
Trading cards seem to be experiencing a boom across franchises, with customers getting back into trading during lockdown and treating the cards as a financial investment. This is partly down to scarcity, with the Pokémon Company explaining that global shipping constraints have impacted availability. But high-profile streamers like Logan Paul have also given the trading card scene a boost, and "millenial nostalgia" has also been credited with playing a role. In February The Pokémon Company pledged to "reprint impacted products at maximum capacity" to keep up with demand. Clearly that hasn't been enough to stop the frenzy, leaving stores to take matters into their own hands.