Pocket-sized Android games console GameStick funded six times over
Popular. Revolutionary?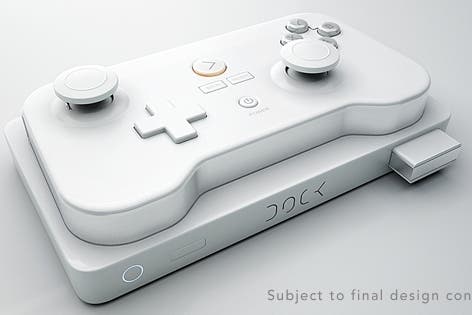 Pop-it-in-your-pocket Android gaming console GameStick has been funded six-times over on Kickstarter.
No it hasn't raised bananas amounts like Ouya, but that's because it had a modest goal of $100,000.
GameStick's final Kickstarter tally stands at $647,658. That's 648 per cent funded. It cruised past its funding goal in a day.
GameStick is a $79 console with controller. The console resembles a USB memory stick and it lives in the small white rectangular controller. When you want to play, detach and plug into TV.
Being so small and cheap means it's proportionately specced in terms of grunt, but games like Relentless' Blue Toad Murder Files are up and running OK.
Incidentally, the $100,000 funding goal was sought for the project's final stage of prototyping and testing. It wasn't the amount needed to fund the entire idea. Experienced maker PlayJam had done most of the work already.
Plan is for GameStick to launch in April.