PlayStation Store
Dates and reviews of all the PSN games.
After months of having our grubby noses pressed up against the glass, Sony has finally opened the doors of its online PlayStation Store here in Europe. Quite handy, really, because now we don't have to engage the sun in combat every time we want an official demo.
What's even more useful is the fact that the downloadable games are all on special offer until 23rd May, meaning you can grab the likes of Tekken 5: Dark Resurrection for GBP 6.99, Lemmings for GBP 3.49, and Blast Factor for GBP 3.49. Yesterday, Sidhe Interactive confirmed that GripShift would also be available from today, priced a mere EUR 7.99. Microsoft take note. And while Gran Turismo HD Concept isn't really sure if it's a demo or a game, it most certainly is free - and excellent.
Of course, if you're wondering whether any of the cut-priced downloadable offerings are worth your while, you'll want to examine our full reviews for all of them. To this end, we've compiled a buyer's guide for you further down the page. Well, Tom and Rob did it. I wouldn't know a hyperlink from a French supermarket.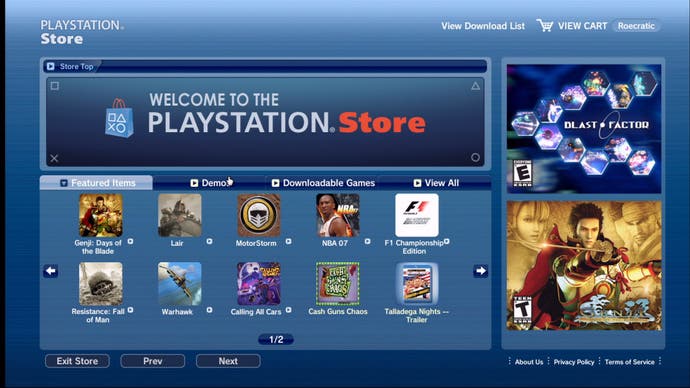 Meanwhile, Sony is planning to add new titles to its online store at the rate of about one a week from here on in. And nice people that they are, they've given us review code of all the upcoming line-up, which we're enjoying right now. Check back next week for full reviews of forthcoming titles such as flOw, Super Rub a Dub, Go! Puzzle, Q* Bert and Go! Sudoku.
And if you've spent quite enough cash for one day, then maybe you'd like to sample some of the free demos on offer. For a start, there's Lemmings and Blast Factor, as well as demos of some of the key full price games such as Resistance: Fall of Man, Motor Storm, Formula One, Ridge Racer 7, and our old friend Genji: Days of the Blade. Expect loads more to join that list soon.
Also out today are downloadable content packs for Genji: Days of the Blade (more battle dress) and Ridge Racer 7 (14 decal packs, plus special event packs), while in 'April/May' two new multiplayer maps will be available for Resistance. A Time Trial mode for MotorStorm will be added automagically, Sony informs us. Over to the kids with all the details.
Network connection
Right. Obviously the first out of the traps are the four games available from day one - which just happens to be today.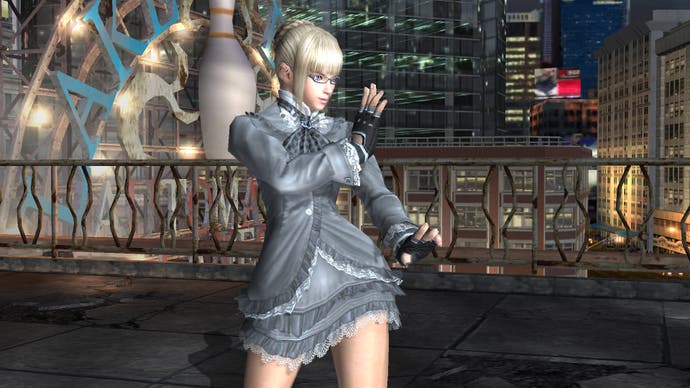 Leading the pack is Tekken 5: Dark Resurrection at GBP 6.99, a port of the arcade beat-'em-up that also formed the basis for the rather excellent PSP bonanza.
Unlike those other versions you'll be able to play as boss character Jinpachi Mishima, who joins 30 other playable fighters including King, Marshall Law and Eddy Gordo. With these bruisers you'll be able to compete across three competition modes, earning yourself fight money to download extras like ending movies and Tekken images, as well as go head-to-head with your friends online. Head elsewhere for our Tekken 5: Dark Resurrection review.
Next is Blast Factor for GBP 3.49, a blast-'em-up that puts you inside a tiny G-18 Nanite Inteceptor that's been injected into a specimen of infected cells. Just like real doctoring, all you have to do is shoot the bad cells out of the system, witnessing lovely high-definition booms and bangs, whilst using the motion-sensing abilities of the SHOUTAXIS controller. We found it to be a decent adventure; pop over to our Blast Factor review for more information.
Then we've got Lemmings, a classic puzzle game where you try to guide your little fellows safely from the beginning of a level to the end, using all sorts of skills and tools on the way. It's got 40 new levels to tackle, as well as cloning machines and teleporters, and will cost you GBP 3.49. Look out for our review later today. Now in fact! Gosh - they never tell me anything.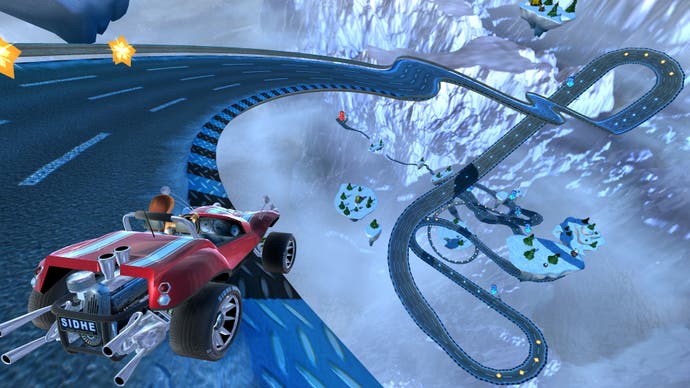 Probably the office favourite, GripShift hails from New Zealand where apparently all the roads are suspended in the air and everyone has to collect stars and logos as quickly as possible instead of driving within the lines. Or possibly that's just in the game, but whatever the inspiration, the implementation is borderline sublime - and the PS3's introduction of online leaderboards to the already-solid PSP base makes for one of the best day-one games, at just EUR 7.99. Make sure to read the rest of our GripShift review, as understanding is reached ONLY through confrontation.
The last of the titles available right now is Gran Turismo HD Concept, a free demo of what we can expect from Gran Turismo 5 somewhere down the line. There are nine cars to race backwards or forwards around the Eiger Nordwand course, with online leaderboards and time trials also available. The Drift Trial feature, unlocked when you've posted times for all the tracks, is top fun too.
Coming up on 30th March is Super Rub a Dub, which lets you guide a family of ducks around increasing perilous bath waters using the Sixaxis pad's motion wonder-sensor. To do this you control the tub rather than the ducks, pitching and rolling it to keep your quackers alive. It's bathtime gone bonkers, and you can compete globally in an online leaderboard.
Then of course there's the much talked about flOw on 6th April, an aquatic adventure that challenges you with a bit of Darwinism; evolving your simple creature into a large and complex beast by eating others, guiding it through teeming waters using your Sixaxis motion love. It's quite surreal in appearance and apparently very relaxing. Certainly a title we're looking forward to.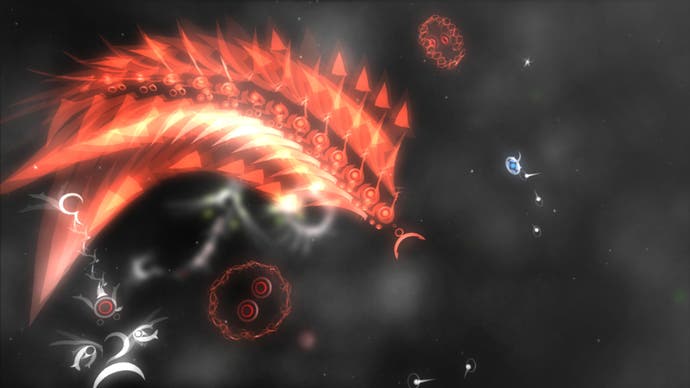 Last but not least in this early bunch are Go! Puzzle and Go! Sudoku.
Sudoku is available in tiered packs, each costing you a penny or two. There's four different compilations from easy to expert, and one bundle which cobbles them all together under one roof.
Go! Puzzle on the other-hand is made up of three different games. Aquatica challenges you with lining up mines to safely detonate them, Swizzle Blocks gets you to clear screens of mounting coloured blocks by twisting them around to match up colours, and Skyscraper lets you puzzle your way up seven cities' worth of lofty towers, each with its own quirks. All of this will tie your brain into knots over various game modes, in addition to head-to-head mutliplayer puzzling.
Go! Sudoku will be available on 13th April, and Go! Puzzle on 20th April. Prices are yet to be confirmed for the upcoming titles.
To get hold of these you simply need to connect your new console up to the Internet and head over to the PlayStation Store to download them.
Head over to our full list of launch titles to see what you can get your hands on right now.