PlayStation has bought another developer
This time it's PC port specialist Nixxes.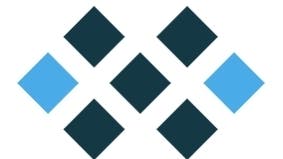 Sony has announced that Nixxes will join its growing family of PlayStation Studios.
The Netherlands-based Nixxes has a track record of working on the PC and console versions of multiplatform projects, and in recent years has worked with Square Enix on Marvel's Avengers, Deus Ex: Mankind Divided and the Tomb Raider franchise.
PlayStation Studios boss Hermen Hulst announced the acquisition this afternoon, just two days after the confirmation that Sony had also snapped up Returnal studio Housemarque. Exactly how much Nixxes cost is being kept confidential.
Earlier this year, PlayStation's overall boss Jim Ryan suggested Sony would double down on releasing its games for PC as well as console - although not necessarily day and date, as Microsoft does with games on Xbox.
The addition of Nixxes adds a significant pool of talent in its PC port department, as Sony looks to bring more games to the platform in the future.
"I highly respect Nixxes and am excited for this very experienced team to become part of the world-class development community at SIE," Hulst said in a press release. "They have a passion for improving games and for delivering the best possible experience for gamers. Nixxes will be a strong asset for everyone across PlayStation Studios, helping our teams focus on their most important goal, which is to create unique PlayStation content at the best possible quality."
Excited to announce that the talented Dutch studio Nixxes Software will be joining PlayStation Studios. It's a real pleasure to welcome a team with such deep technical expertise and vast experience to the @Playstation family. Huge congrats to everyone @NixxesSoftware!

— Hermen Hulst (@hermenhulst) July 1, 2021
"We can't wait to get to work and are so excited to bring our technical and development expertise to an IP powerhouse like PlayStation Studios," Nixxes founder Jurjen Katsman added. "We're looking forward to working with some of the most talented teams in the industry to deliver the highest-quality gameplay experiences for PlayStation fans."
So, who's next? Eagle-eyed fans spotted a possible slip-up by Sony when it announced Housemarque's acquisition, suggesting the company had its eyes on Demon's Souls developer Bluepoint Games - though PlayStation has yet to say anything officially.