PlayStation All-Stars Battle Royale leak outs characters, stages
Dante! Evil Cole! Ratchet! Raiden!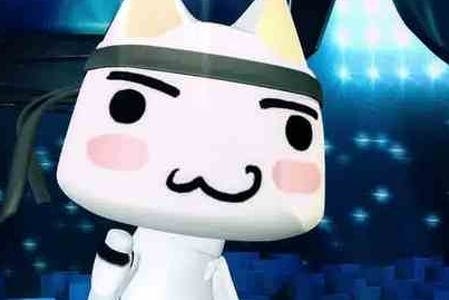 Files found in the beta version of PlayStation All-Stars Battle Royale point to an array of unannounced characters and stages in the game, including one level set in BioShock Infinite's floating city of Columbia.
An array of character names were also uncovered inside the demo's files, including Devil May Cry's Dante, Evil Cole from Infamous and Raiden from Metal Gear Solid.
A number of leaks uncovered the information, beginning at Reddit over the weekend. Resourceful users of the GameFAQs forums and NeoGAF each added more information, which also includes a list of in-game items.
The full list of leaked information lies below.
Publisher Sony told Eurogamer it could not comment on the leak when questioned this afternoon.
Characters
Big Daddy (Bioshock)
Colonel Radec (Killzone)
Dante (DMC)
Evil Cole (Infamous)
Fat Princess (Fat Princess
Good Cole (Infamous)
Heihachi (Tekken)
Jak (Jak & Daxter)
Nariko (Heavenly Sword)
Nathan Drake (Uncharted)
Parappa the Rapper (Parappa the Rapper)
Raiden (Metal Gear Solid)
Ratchet (Ratchet and Clank)
Sackboy (LittleBigPlanet)
Sir Daniel Fortesque (Medievil)
Sly Cooper (Sly Cooper)
Spike (Ape Escape)
Sweet Tooth (Twisted Metal)
Toro (Sony Macot)
Stages
Aiden's Tower (Infamous)
Black Rock Stadium (Twisted Metal)
Columbia (Bioshock Infinite)
Dojo (Parappa the Rapper)
Dreamscape (LittleBigPlanet)
Franzea (LocoRoco)
Hades (God of War)
Invasion (Killzone)
Metropolis (Ratchet and Clank)
Paris (Sly Cooper)
Sandover (Jak & Daxter)
San Francisco (Resistance)
Stowaways (Uncharted)
Time Station (Ape Escape)
Items
Atomizer (Resistance 3)
Baumusu Axe (The Mark of Kri)
Boots of Hermes (God of War III)
Freeze Missile (Twisted Metal)
Golf Club (Hot Shots Golf)
Gravity Shield (Wipeout)
Hedgehog Grenade (Resistance)
Dohvat Laser Designator (Killzone 3)
Leech Beem (Wipeout)
Murder of Crows (Bioshock Infinite)
Railgun (Metal Gear Solid 4)
Razor Claws (Ratchet and Clank)
RPG (Uncharted)
Scythe (Fat Princess)
Spear (God of War)
Sonic Rift (ModNation Racers)
Sackbot (Little Big Planet)