PlayStation All-Stars Battle Royale beta out this Wednesday for PS Plus members
Supports Cross-Play with PS Vita.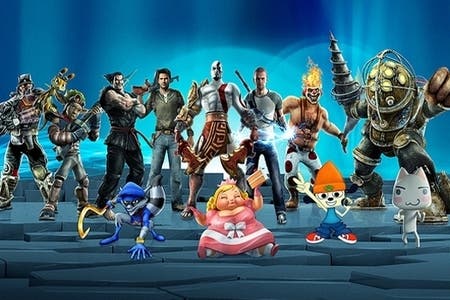 The PlayStation All-Stars Battle Royale beta launches in Europe on Wednesday, 17th October for PS Plus members, Sony announced on the PlayStation Blog.
Everyone else gets it a week later, on 24th October. Grab it from the PlayStation Store.
PS Vita owners can play the beta from tomorrow - no need for a Plus subscription. The beta supports Cross-Play, so PS3 and Vita owners can play against each other.
The characters available are Kratos, Sweet Tooth, Colonel Radec, Sly Cooper, PaRappa and Fat Princess. Two stages are unlocked: Metropolis and Hades.
You can play four-player online tournaments and 2 versus 2 online tournaments. For the latter, friend invites are supported so you and a friend can fight another team online.
Sony said the beta will help developer SuperBot Entertainment load test the game's servers ahead of its 23rd November release. The beta ends on 30th October.