PlayStation 5 update finally lets you move games to USB storage
UPDATE: Now live, with surprise HDR and 120Hz options.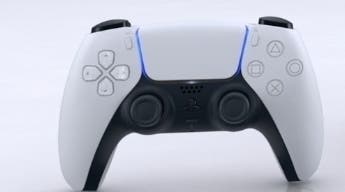 UPDATE 14/4/21: You can now download Sony's big PlayStation 5 system software update - which also contains a couple of previously unannounced features (thanks, The Verge).
There's an option for the PS5 to automatically switch off HDR features when the console detects non-HDR content. 120Hz support for 1080p PC monitors is also now supported.
Finally, there's options to link your console and TV's power - so your TV switches on when you power up your PS5, or your PS5 powers into rest mode when you turn off your telly.
The patch's big announced features - USB storage and cross-generation Share Play - are detailed in full below.
---
ORIGINAL STORY 13/4/21: A big PlayStation 5 system update will arrive tomorrow, Sony has announced, and finally let you move games onto external USB storage.
As expected, you won't be able to play PS5 games from that external USB storage, but you can shuffle them back and forth. This is a far better solution than having to delete and redownload them again whenever Call of Duty needs an update and you run out of storage capacity.
You can't download games straight to a USB drive, so you will still need space before shuffling them over. Also, games stored on USB drives will not automatically be updated until transferred back to your SSD.
Finally, Sony says some games will allow you to move portions of them to USB and not others (again, naming no names, but Call of Duty springs to mind).
There's still no word on when PS5 will support SSD drives. "As previously announced, the PS5 console will support storage expansion via M.2 drives in the future," PlayStation's Hideaki Nishino said today. "We're currently working on this feature and will keep you posted with any updates on PlayStation Blog."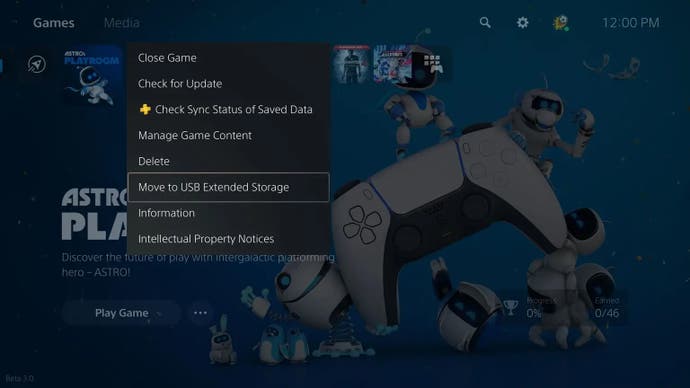 Another big feature added tomorrow is the ability for cross-generation Share Play. This means PS5 owners can let a friend on PS4 view their game or even join in. Support for virtual couch co-op is also enabled.
Other additions include a Request to Join function on PS4 and PS5, and an improved Game Base menu for easier switching between your Party and other friends.
You will be able to disable game chat and adjust other players' volumes, customise the number of trophies which result in an automatic screenshot, adjust screen zoom magnification, and pre-download game updates.
The PlayStation App is also getting an update. This will add a wishlist feature, online friend notifications and the ability to set your console online status. A further update in the near future will let you join PS5 multiplayer sessions via the app, manage PS5 console storage, and compare trophies with friends.