PlayStation 4 Pro makes UK debut at EGX 2016 this month
PSVR will be there, too!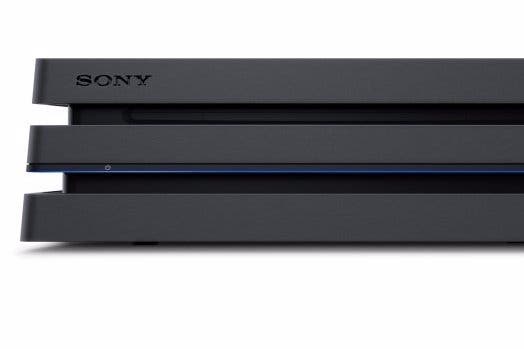 It's really tricky appreciating PlayStation 4 Pro and all the 4K and HDR rhetoric without seeing it for yourself.
But in two weeks time you will be able to see it for yourself, because it's coming to the UK. PS4 Pro is making its UK debut at EGX 2016.
There, at Birmingham's NEC on 22-25th September, you'll be able to see on a massive 4K screen exactly what PlayStation 4 Pro is capable of. Will it change your mind? Will it loosen your wallet?
EGX will also host PlayStation VR and a playable line-up that includes several other UK debuts, including poo-your-pants Resident Evil 7: Biohazard, rubber-pants Batman: Arkham VR, and um dinosaur-pants Robinson: The Journey. Battlezone, Driveclub VR, Farpoint, RIGS: Mechanised Combat League and Ocean Descent and The London Heist will also be playable.
So come on down, or up, or over, or - can you go under? Saturday 24th tickets are sold out, and Friday and Sunday tickets are running low. Get your skates on and get your EGX ticket, like.
For transparency: EGX is a game show organised by Gamer Network, which is the company that owns Eurogamer. It's organised by a separate events team, who are all working very hard.