PlayStation 4 has a stunning free theme for International Women's Day
For all the players.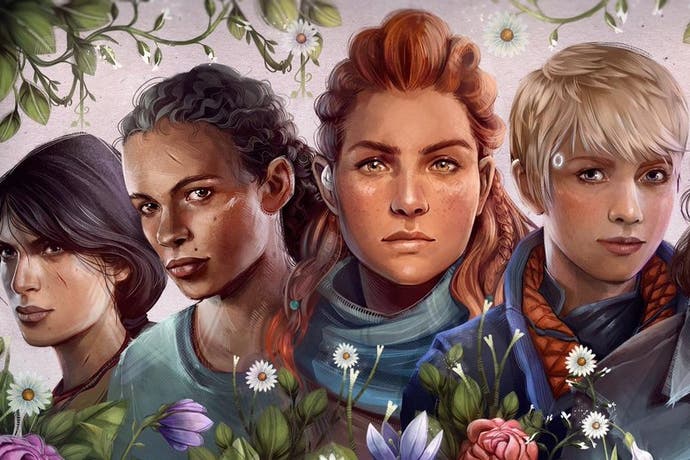 PlayStation has released a free PS4 theme to celebrate International Women's Day - you can see its background image below.
The design features Chloe Frazer and Nadine Ross from the Uncharted series, Aloy from Horizon Zero Dawn, Kara from the upcoming Detroit: Become Human, Ellie from The Last of Us and the little pink creature from Dreams. The theme was designed and drawn by Media Molecule artist Maja-Lisa Kehlet, who is currently working on Dreams. You can set it downloading now via the PlayStation Store.
It's the latest PlayStation theme released to celebrate an inclusive culture of gaming. Last year, PlayStation UK proudly supported London Pride, and released a free theme for that, too.