PlayStation 4 bundle includes Killzone, Camera, second DualShock
Costs the same as Xbox One in Europe.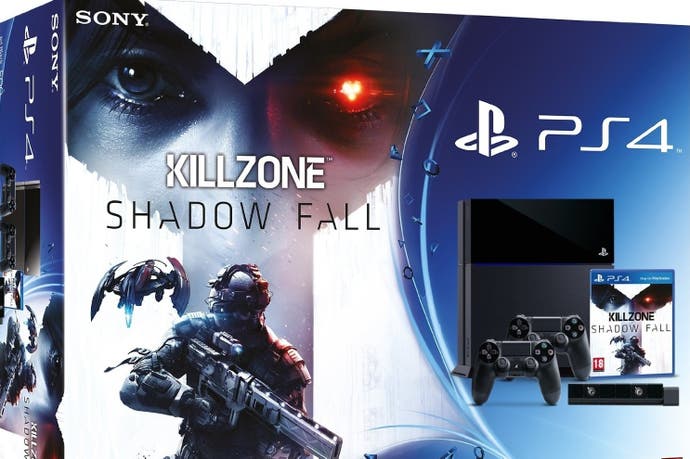 Sony will release a PlayStation 4 bundle that includes a number of extra items - for the same price as Xbox One in Europe.
The bundle costs €499 - the same as Microsoft's European Xbox One price - which translates to around £427. In the UK the Xbox One costs £429.
Sony has yet to officially unveil the bundle - or name a UK price - but it is already available for pre-order on Amazon France.
Included in the box will be a copy of PS4-exclusive launch title Killzone Shadow Fall, two DualShock 4 controllers and the PlayStation 4 Camera.
That's compared to Microsoft's offering, which includes FIFA 14 when you pre-order the bundle, Kinect and an Xbox One controller.
Bought separately, the bundle's contents would cost £503 when purchased together from Amazon at time of publication (£349 for the PS4 console, £55 for the PlayStation Camera, £54 for a second DualShock 4 and £45 for Killzone: Shadow Fall). That's roughly a £70 saving.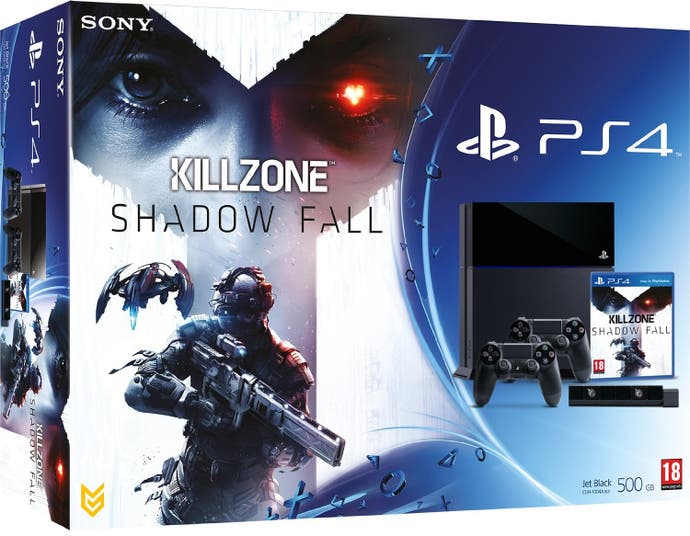 Sony originally planned to include the PlayStation 4 Camera in the standard PS4 box but dropped the idea prior to E3 in order to reduce the console's standard price to £349.
A Sony spokesperson told Eurogamer that it had no details on UK bundles at this time.