PlayStation 4 and PS App firmware shown off in new images
Streaming! Browsing! Socialising! Knack!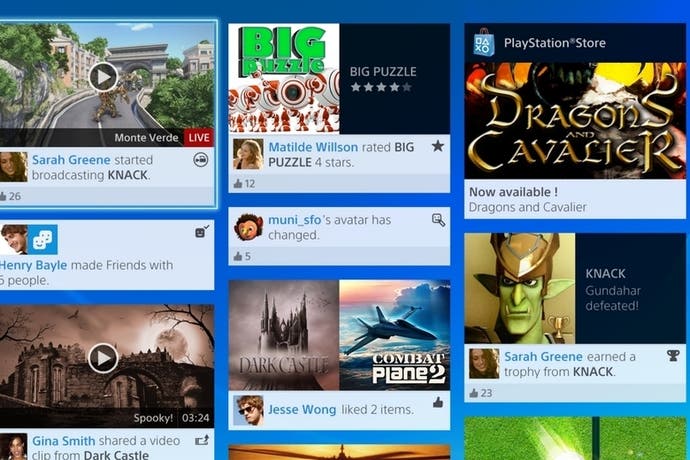 Sony has shown off a new look at its PlayStation 4 firmware and a close-up peek at the PlayStation App, the next-gen console's companion software for iOS and Android devices.
The images were posted on Twitter last night by PlayStation community manager Chris Owen. It's not the first time we've seen the crisp interface in action, but one of the best looks yet at how unified the overall theme is.
Views include the PS4 desktop, which has an easily scrollable list of recent games and apps alongside more content about the game you're currently playing.
Also seen is the PS4's Pinterest-style social feed, streaming interface, profiles, messaging and video editing.
The UI is then shrunk down and moulded into the smaller sized tablet and smartphone screens via PlayStation App, which we saw demoed live on stage at Tokyo Games Show last week. You can spot the "Connect to PS4" button used by PlayStation exec Shuhei Yoshida to interact with AR freebie The Playroom.