PlayStation 3 fans in uproar after Counter-Strike: GO misses EU PlayStation Store
UPDATE: Sony says sorry for delay, but fails to confirm new release date.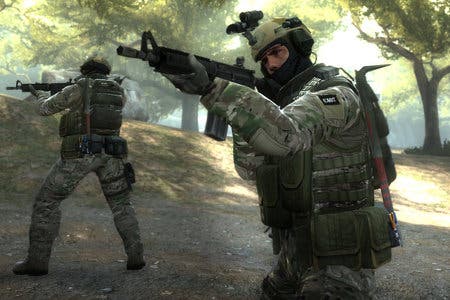 UPDATE: Sony has apologised to PS3-owning Counter-Strike fans after CS:GO failed to turn up on the EU PlayStation Store today.
But it failed to explain the delay, or confirm a new release date.
A spokesperson issued Eurogamer the following statement:
"Unfortunately Counter-Strike has not been made available on the European PlayStation store today, and we apologise to those of you who were looking forward to playing it. We hope to resolve this issue as quickly as possible, and will let you know if the situation changes."
ORIGINAL STORY: PlayStation 3 gamers have reacted in anger after Valve shooter Counter-Strike: Global Offensive was discovered to be missing from this week's EU PlayStation Store update.
The game was added to the US PlayStation Store in its regular update yesterday, when it also went live on PC and Mac.
Valve had announced a 21st August release date for all platforms, although the Xbox 360 version only launched today.
PS3 fans have flooded the comments thread of the EU PlayStation blog post, with regular staff not present to answer queries as to CS:GO's whereabouts.
"[PlayStation Store staff member] Jawad's away from his desk for the next few hours but will be online to answer queries later today," blog manager and Eurogamer traitor Fred Dutton stated. "Hold tight."
Instead, European players can enjoy a demo of open-world shooter Sleeping Dogs.
Smart indie shooter Retro/Grade (£7.99) - which Eurogamer has just rated 8/10 - is worth a mention, as is The Expendables 2 (£11.99), although only to warn you away.
"From the core mechanics to the underlying structure the whole thing feels scrappy and half-finished, more befitting a first year student project rather than a commercial release connected to a major studio movie," Dan Whitehead wrote in Eurogamer's 2/10 The Expendables 2 review. Avoid.
The full line-up of new content is available on the EU PlayStation blog.