PlayerUnknown's Battlegrounds adds Fortnite-style event mode
Get back in the zone.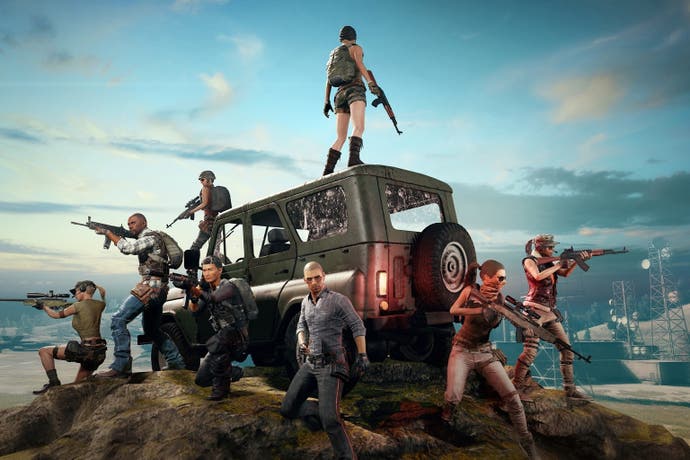 In the ongoing war within the Battle Royale genre, PlayerUnknown's Battlegrounds is firing back at Fornite Battle Royale.
Today's announcement? PUBG is getting a familiar-sounding Event Mode to highlight custom time-limited matches. It will be made available to all owners of the game via a new upate.
The first of these events will be... eight-player matches with an increased chance at rifles being available. Yes, it's something which even PUBG developer Bluehole admits is not that interesting.
"The first iteration of the Event Mode will be a very simple one, as the system was only recently put together and we need to test the basics first," the studio wrote via a new Steam blog post.
"We know it's not a huge change from the public matches but as mentioned above, this is just to get things rolling. The future of the Event Mode holds exciting things!"
Exciting things like teams of 20, or 50, perhaps? Stealth battles? Or jetpacks?
PUBG, once the undisputed king of the genre, has looked close to being toppled in recent months. The game's development roadmap has seemed painfully slow, while Fortnite developer Epic has hit the gas with a stream of new modes and features - and been rewarded with mainstream attention and an enormous surge in popularity.
Today's announcement feels the most obvious admission yet from Bluepoint that more needs to be done within PUBG to maintain interest.